Blue Tits are beautiful little birds that are familiar visitors to gardens. Sexes are similar so it is impossible to tell the difference between male and female on appearance alone. This species regularly uses nestboxes in gardens and sometimes raises large broods of chicks, which can sometimes produce over 10 fledglings! 
BTO Facts
According to Garden BirdWatch data, which has been collected since 1995, they are most frequently seen in gardens during January, in around 94% of gardens. Blue Tit numbers have declined slightly in gardens since Garden BirdWatch began. However, it is clear that supplementary feeding in gardens and the provision of nestboxes has benefited the British breeding population.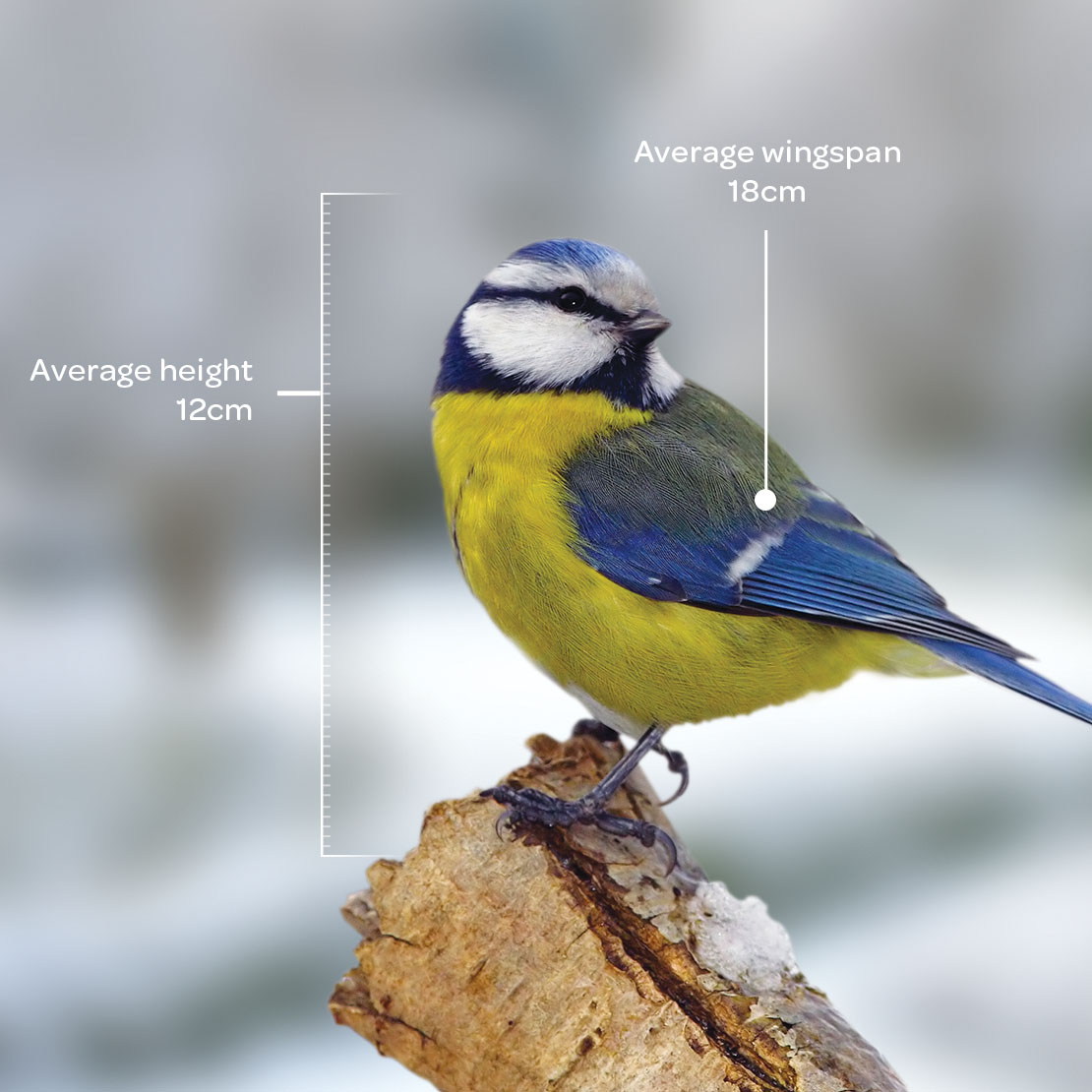 About
Blue Tits have a mostly white face with blue and green plumage and yellow underparts
Locations
Bluetits can be observed in most areas of the UK
Habitat
Gardens and woodland areas
Breeding
The Blue Tit breeding season takes place between March and July. Nests are made of moss, grass, hair and feathers and are usually located in a tree hollow or a nest box. They usually lay one brood containing 1-10 eggs, which are white with small brown/red blotches. The incubation period is 13-15 days.
Size
Wingspan: 18cmLength: 12 cm
Diet
Insects, seeds and fruits