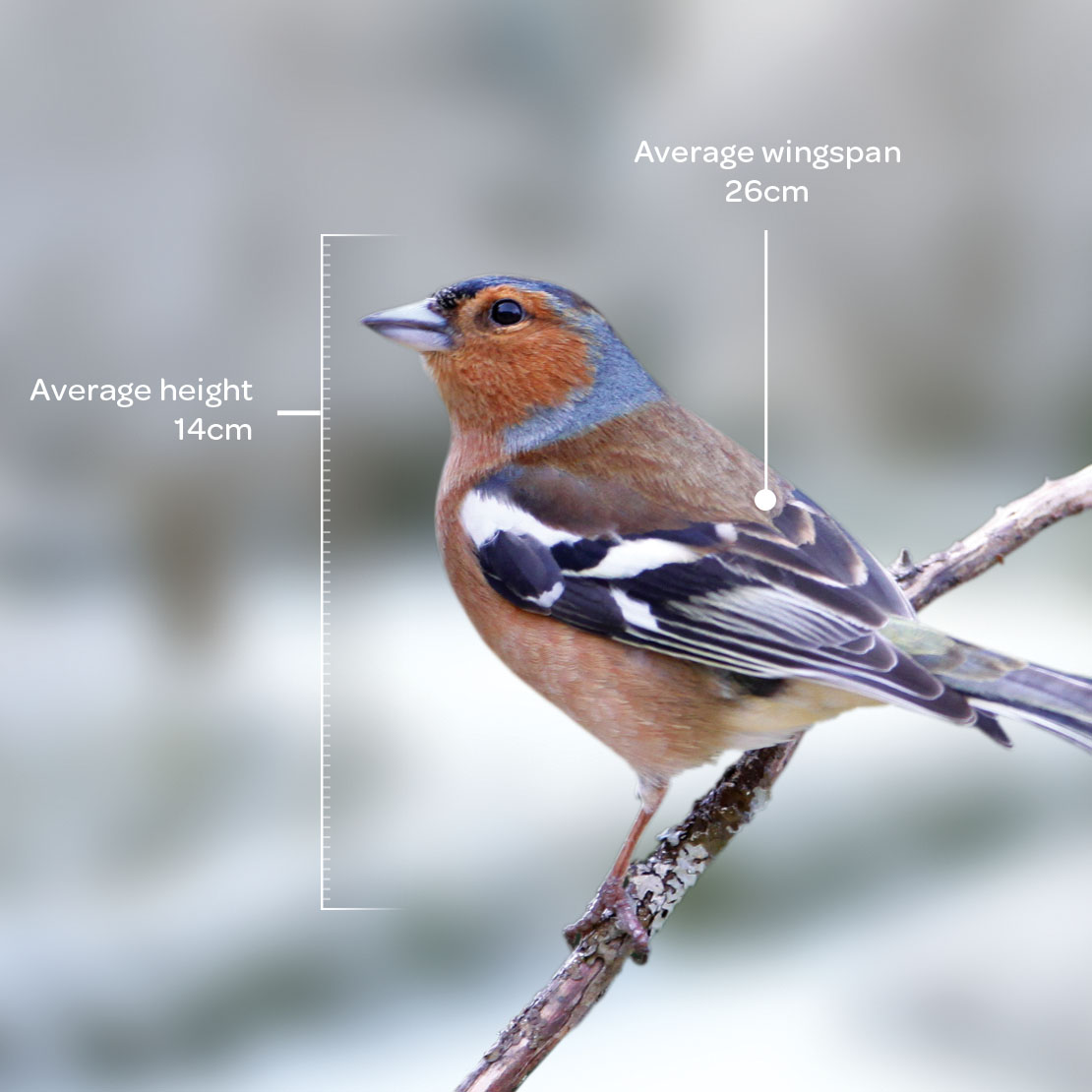 About

Male chaffinches have a striking a appearance and can be identified by their pinkish breast and underparts, blue crown, chestnut back and yellow tinted feathers. Females have more brown colouring and paler wings.
Can be spotted in most areas across the UK
Woodland, farmland and gardens
Breeding

Chaffinch breeding season is between April and July. They typically lay one brood containing 4-5 eggs. Eggs vary in colour and can be blue/green or red/brown.
Wingspan:
26 cm
Length:
14 cm