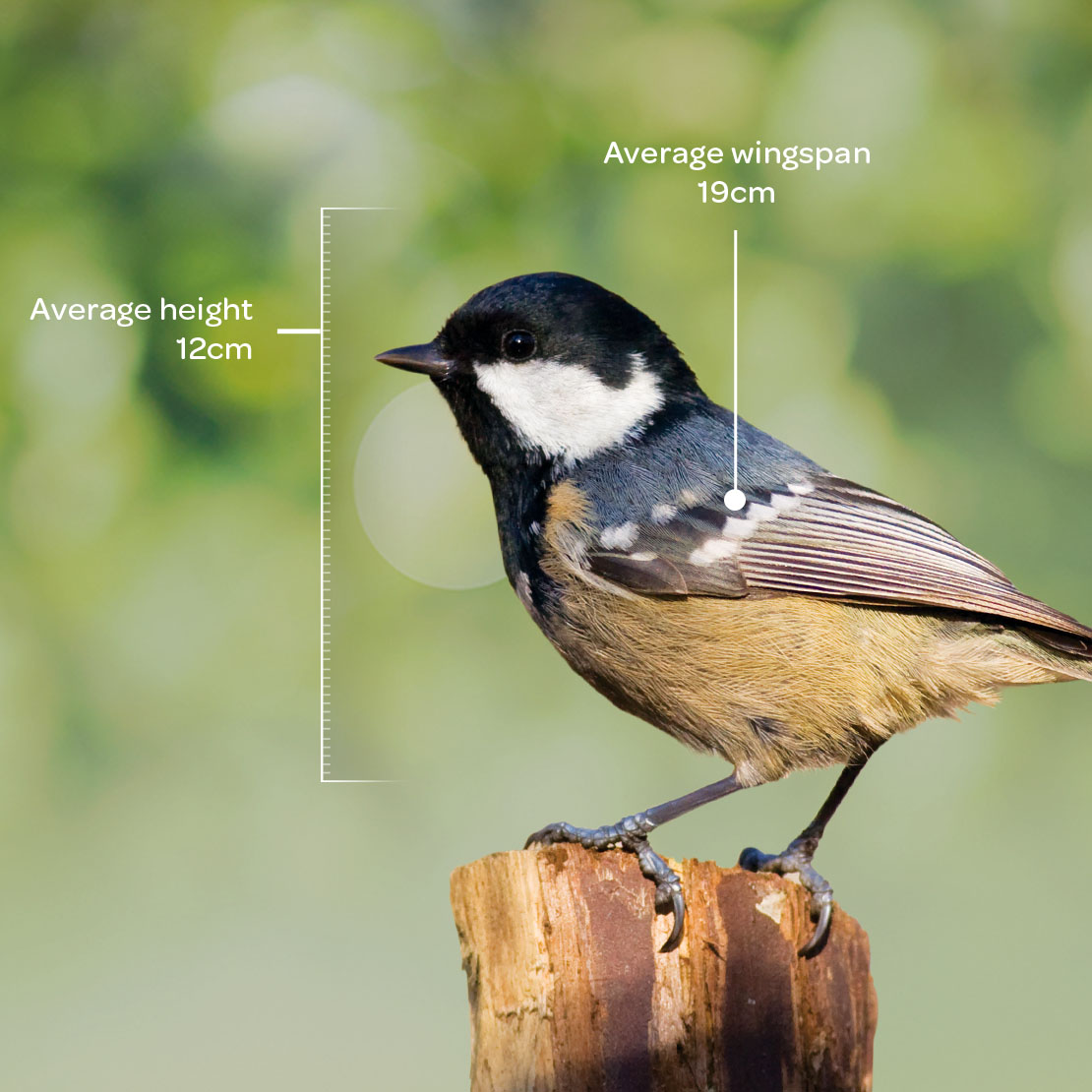 About

Coal Tits have a black cap,white cheeks, black and white back and pinkie/orange underparts.
Can be spotted in most areas across the UK
Breeding

Coal Tit breeding season takes place between March and July. Nests are typically made of moss, hairs and wool and are located in tree hollows or nest boxes. These birds can lay up to two broods in a season, each containing 9-10 white eggs with brown speckles. Incubation lasts 14-16 days.
Wingspan:
19 cm
Length:
12 cm