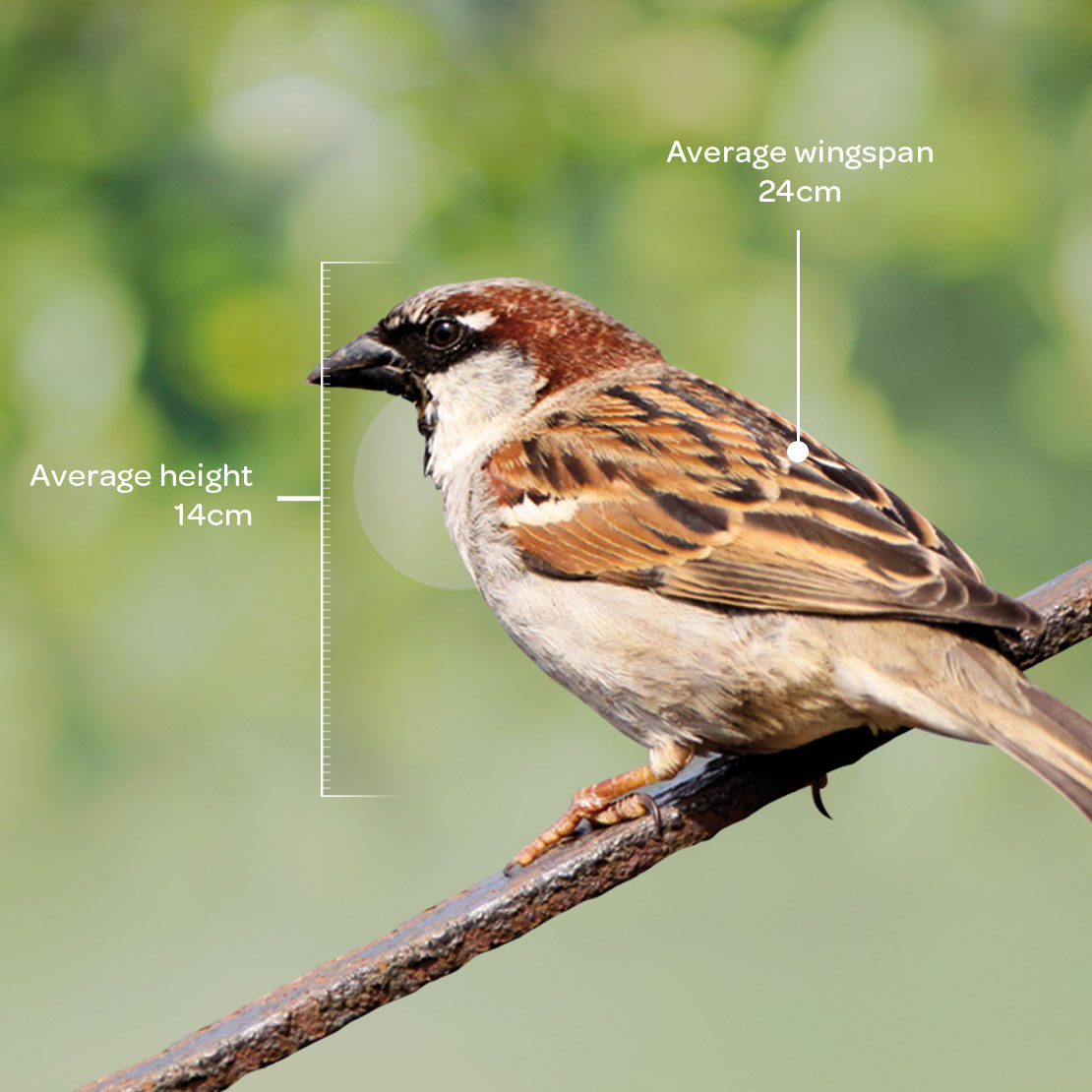 About

House sparrows are sociable birds which mostly travel in small flocks. They are brown with black specks. Males can be identified by the black bib on their face.
Can be found in most areas of England and some of Scotland
Farms, gardens and urban areas
Breeding

Breeding season is between March and August. House Sparrows can lay two, possibly three broods per year, each containing 4-5 eggs which are white or grey with darkened blotches. Nests are usually positioned in a hole and are made from grass or straw and lined with hair or wool. Incubation lasts 13-15 days.
Wingspan:
24 cm
Length:
14 cm