Widely-regarded as one of the cutest garden visitors, our Long Tailed Tit bird guide will help you get to know this sociable bird.
At a staggering 9g, they weigh in at less than a £1 coin. You can find them travelling in big groups. Another unique thing about them is that they take part in cooperative breeding; helping out with each other's young when the male doesn't step up to the mark!
To find out more about other birds, look at our interactive bird guide.
BTO Facts
According to Garden BirdWatch data, which has been collected since 1995, they are most frequently seen in February in around 38% of gardens. Long Tailed Tits have increased in gardens since Garden BirdWatch began. Mild winters are thought to be one of the reasons behind this increase. They also benefit from provisions in gardens, including food and nestboxes to roost in.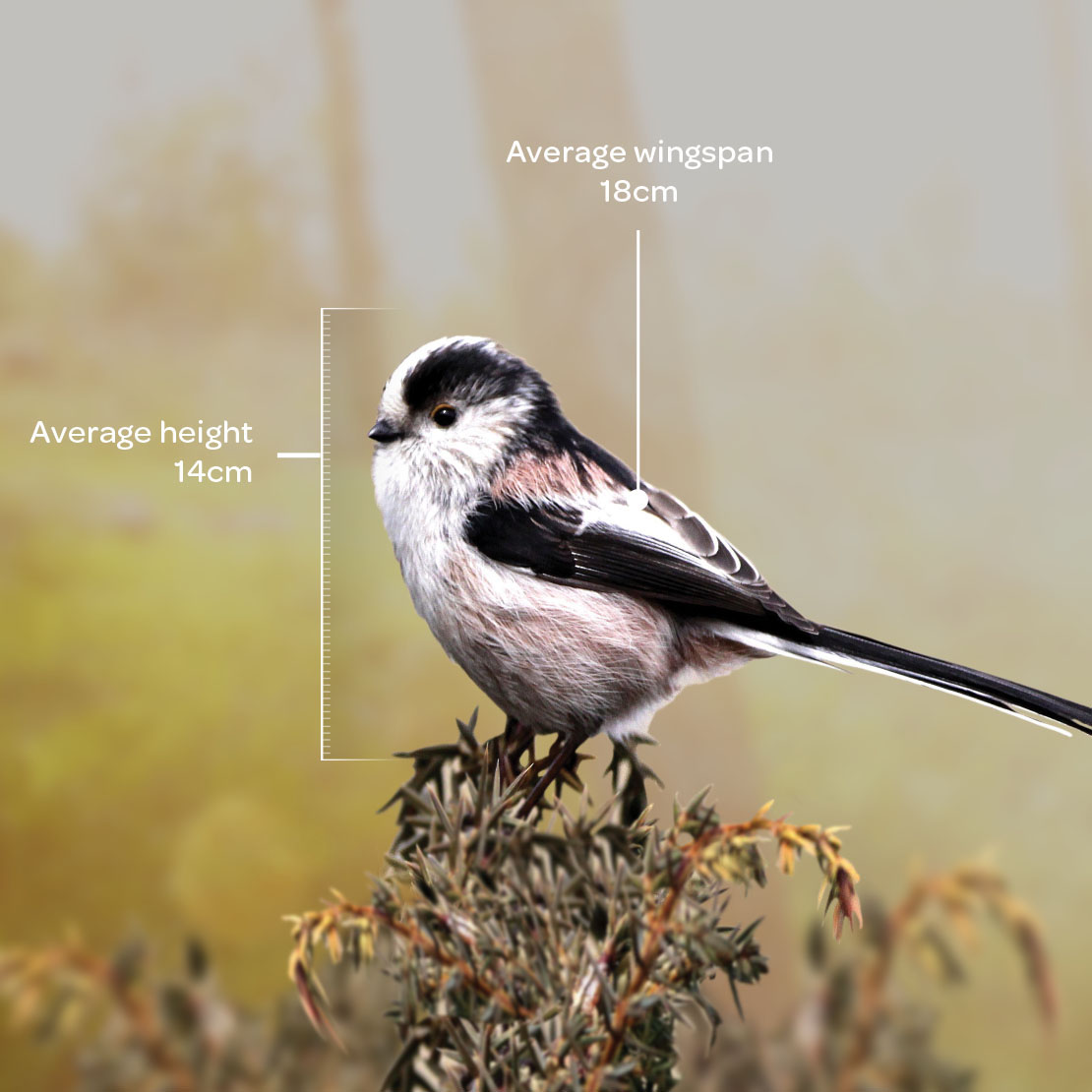 About

Can be identified by their fluffy plumage which is mostly black and white and their very long tail.
Can be spotted in most areas across the UK
Breeding

Breeding season takes place between March and June. They typically lay just one brood of 6-8 eggs which are either completely white or marked with little red specks. Nests are impressive as they are mostly enclosed with a small opening near the top. They are constructed from moss, cobwebs and feathers. Incubation takes 15-18 days.
Wingspan:
18 cm
Length:
14 cm
Insects and small seeds, they also like suet based products