You can spot Robins all year round, but are a familiar sight in winter and at Christmas. It is hard to tell the difference between male and female birds as they look identical. Young are golden brown in colour with no red breast. Despite their cute appearance, they can be very territorial and aggressive to unwanted intruders. They love eating insects, fruit and seeds.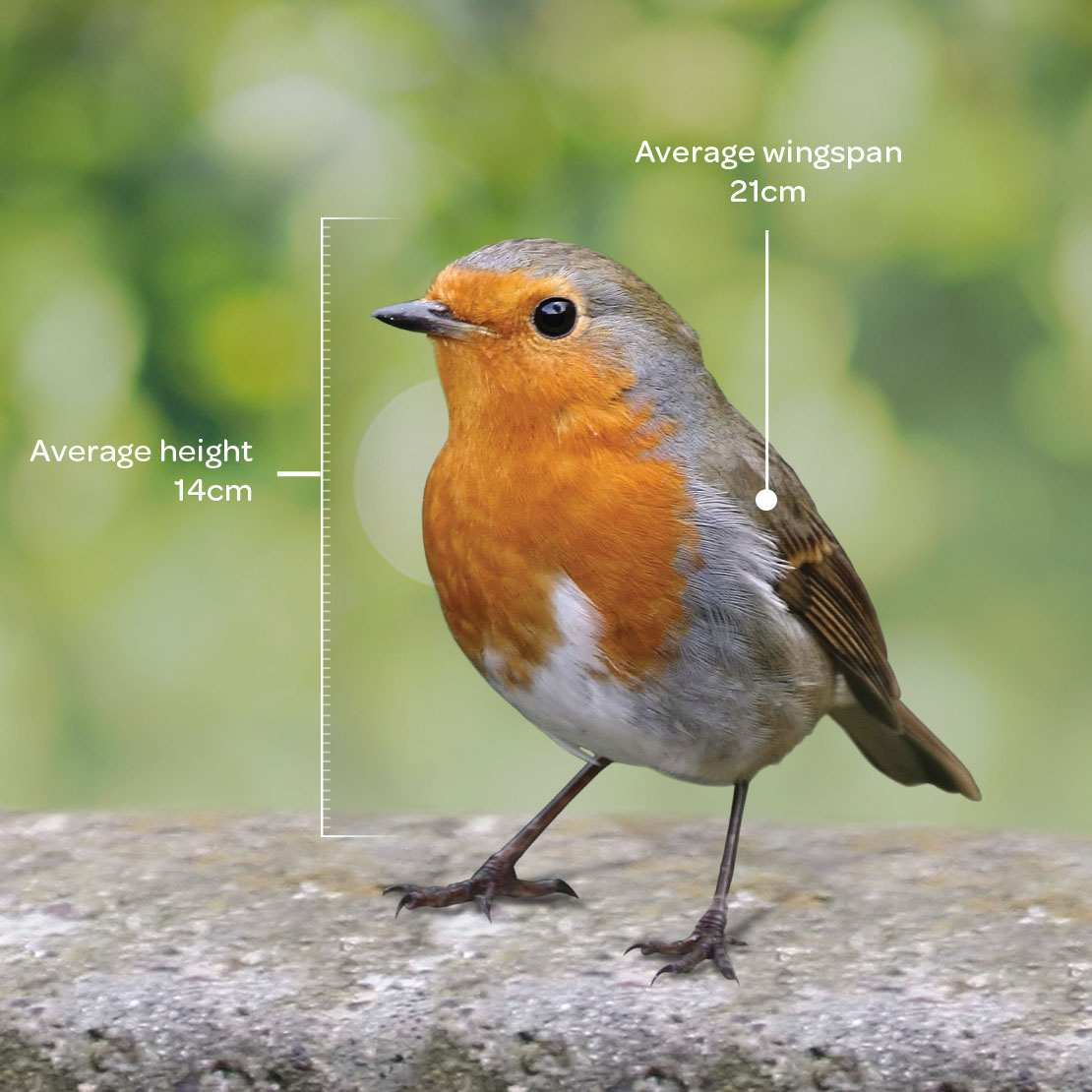 About

Robins are said to be the nations favourite bird. Characterised by their red breast and brown back
Can be spotted in most areas across the UK
Breeding

Robins will lay two broods between March and July. Nests are made from moss, grass, leaves and will hold a clutch of 4-5 white and red speckled eggs. Incubation lasts 14-16 days.
Wingspan:
21 cm
Length:
14 cm
Insects, fruits and seeds