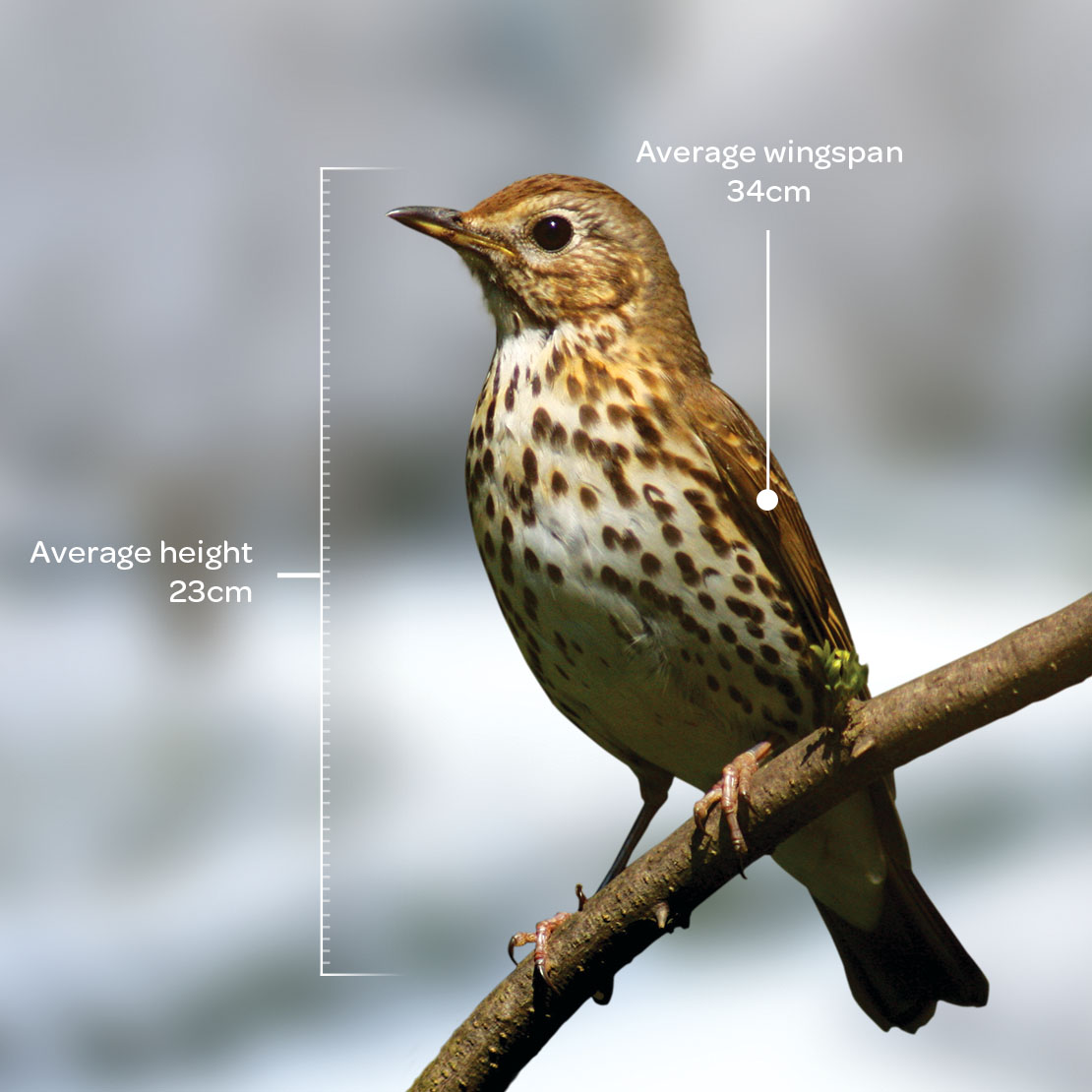 About

Song thrushes are brown in colour with a speckled breast.
Can be spotted in most areas across the UK
Woodland, farmland and shrubberies of gardens.
Breeding

Breeding season is between March and September. Song Thrushes will lay between two and four broods each containing 3-5 pale blue eggs. Incubation is 14-15 days.
Wingspan:
34 cm
Length:
23 cm