Think you've spotted a Wren in your garden? Our Wren bird guide is here to help you learn lots of information about these little garden visitors.
Small in size and mostly brown in colour, they can be spotted all over the UK. Although they're quite common, they're still a lovely sight to see, with a round body and pointy tail. You can find them in woodland and other areas with lots of undergrowth. They'll usually lay and raise two broods between March and August. Generally, their nests are made from moss and grass close to the ground. If you happen to come across their eggs, they're white in colour with faint brown specks. Want to keep these little birds well-fed? Their diet consists of insects and small seeds.
To find out more about your other garden wildlife, take a look at our interactive bird guide.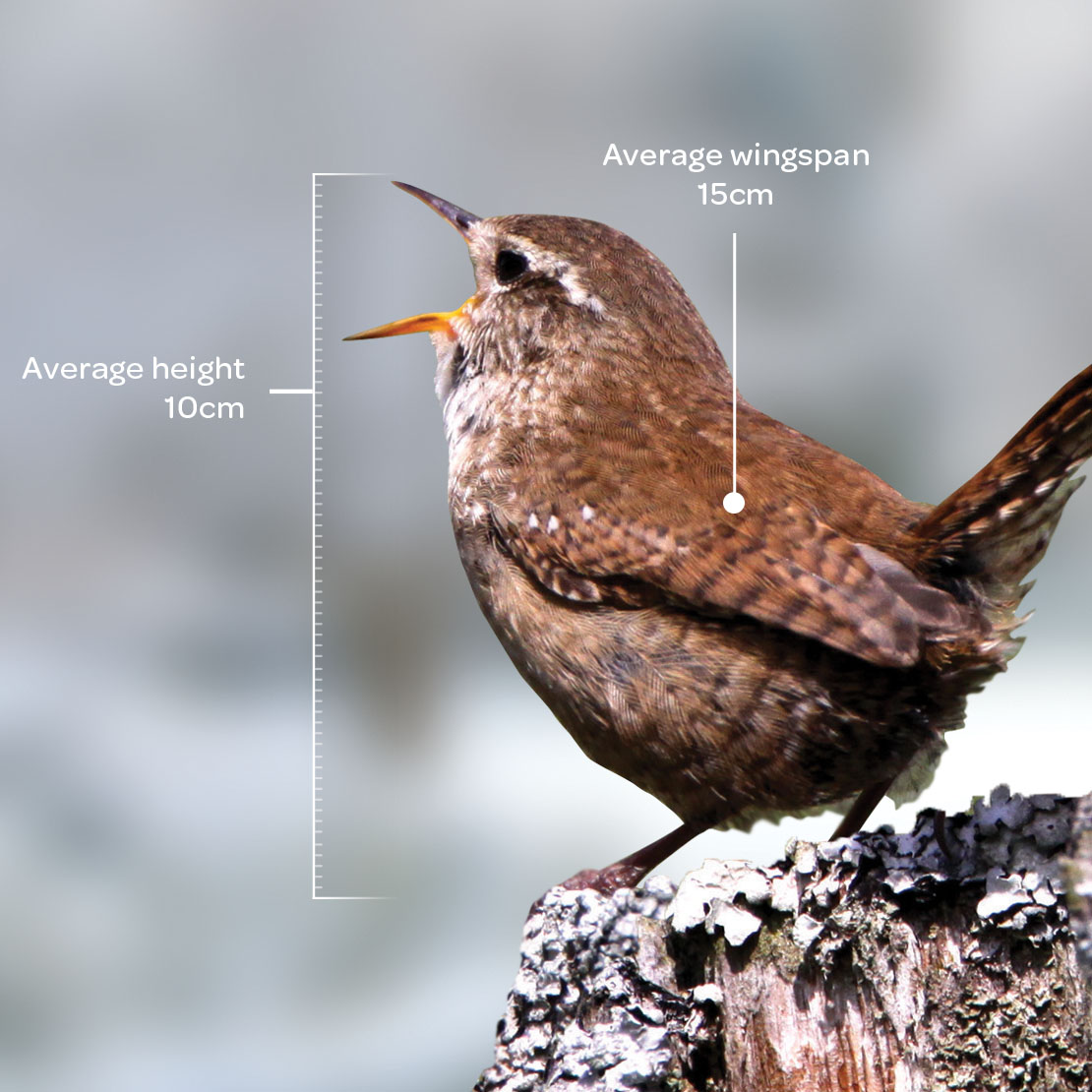 About

Wrens are very small birds which are mostly brown in colour.
Can be spotted in most areas across the UK
Woodland and other areas which have lots of undergrowth
Breeding

Wrens will usually lay and raise two broods between March and August. Nests are made moss and grass and are usually positioned in a hole close to the ground. Eggs are white in colour with faint brown specks
Wingspan:
15 cm
Length:
10 cm
Insects and some small seeds