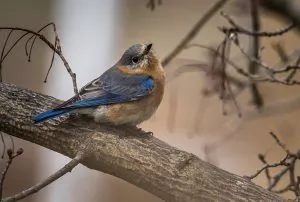 Watching the birds in the garden is a great joy for many gardeners. However it is important to remember to feed the birds! It is claimed that birds can eat more than their own weight in food per day, which is why it is so important. By providing food for your birds this will also help to prevent them stripping your prized trees of its berries. This is because the food you provide is a much more desirable food for them to eat. Although, there are so many different types of food available, it is hard to know where to start. Here is a few ideas of what food you can put out for different types of birds in your garden:
By supplying, and applying, some of the above the birds in your garden should be more content with their lot and, hopefully, leave your berries alone!
Top tip: Don't store bird food in an airing cupboard or attic, as these places are all too hot, and will make the food go bad, or unpalatable. Instead use the Gardman Storage Bin.
Remember: Feed the birds!