If you are wondering what birds you can look out for in your garden this autumn, then October is an interesting month for watching birds.
Some birds, like Coal Tits and Jays are busy caching food for the colder months. You might even be lucky enough to see a Jay hiding acorns or peanuts in your lawn.
Nuthatches are busy stowing away seeds in cracks in trees, and will sometimes even use walls to do this.
Garden Birds this Autumn
Nuthatch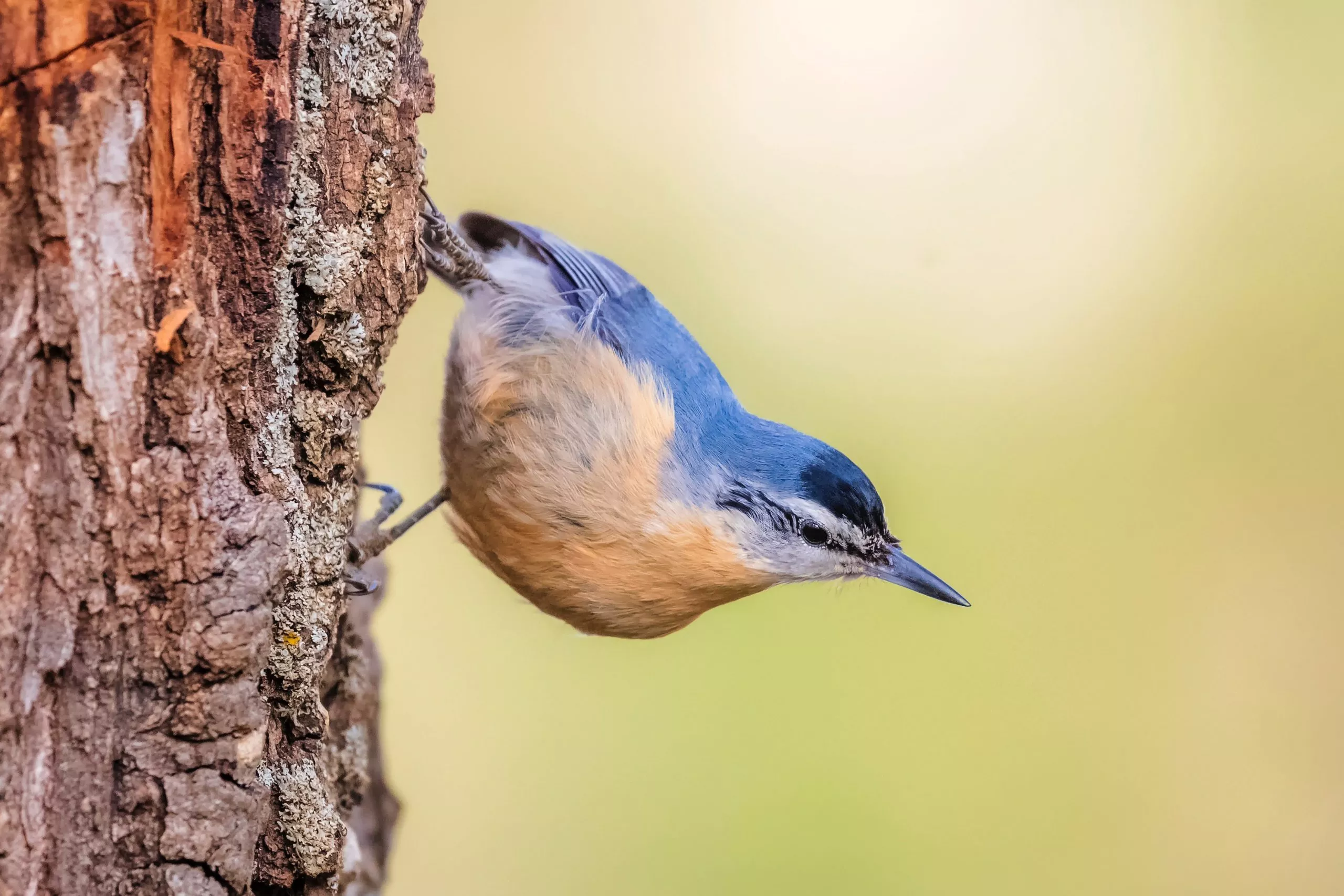 Tit species are still moving around in big flocks, but they will start to disperse by the end of the month. However, as the leaves begin to fall it is actually allot easier to see these birds. Therefore, you can be on the look out for Long-tailed Tits, flitting between trees.
Goldcrests, our smallest breeding bird, will most certainly be on the move now. Interestingly, our numbers are boosted by birds arriving from the continent.
Goldcrest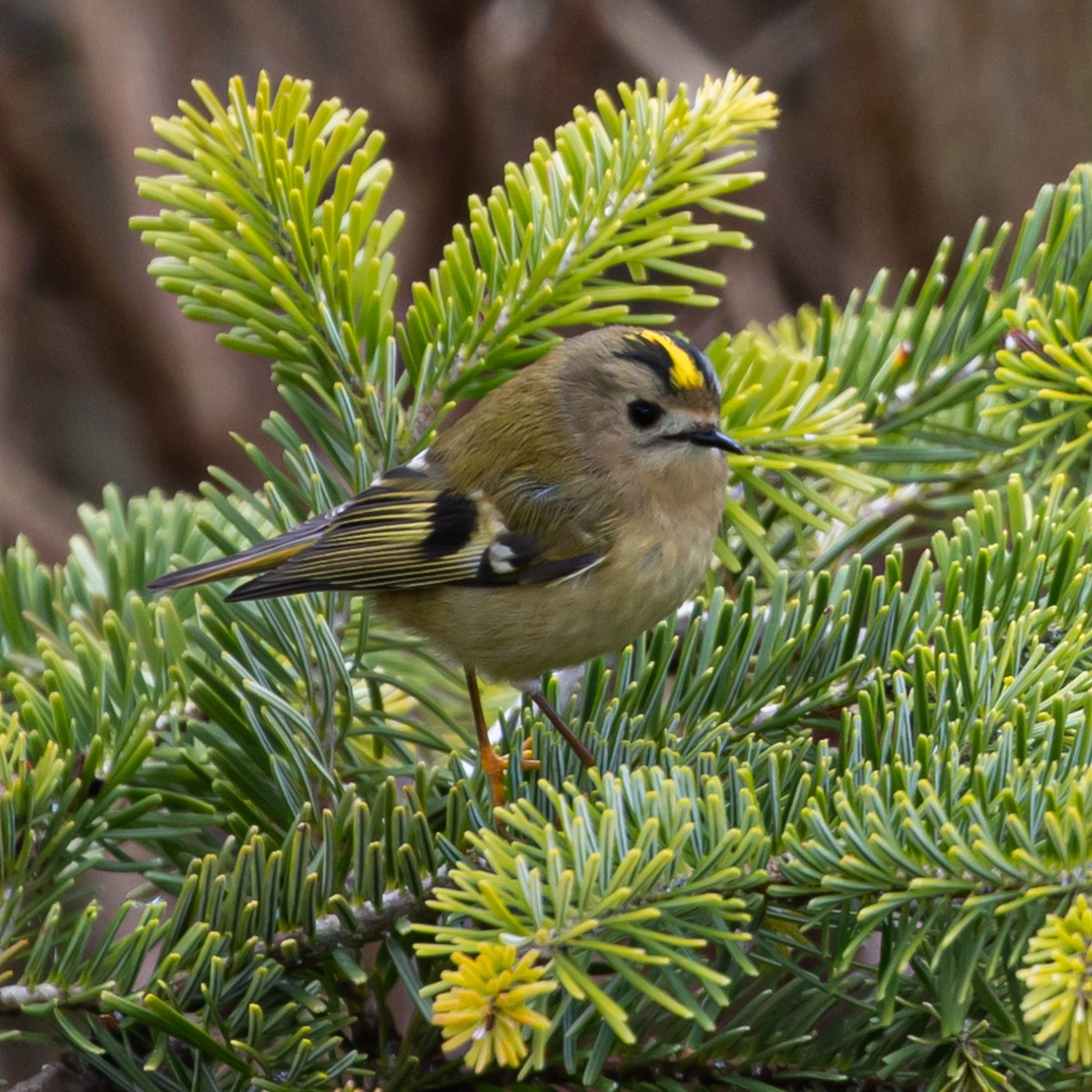 Thrushes will also be seen more often, as moulting has now finished. You can also look out for Blackbirds feeding amongst fallen leaves in search for worms and insects.
Winter thrushes, such as Redwing and Fieldfare are beginning to arrive in the UK to spend the colder months here. Keep an eye out for them in gardens, in particular if we have a cold snap.
Redwing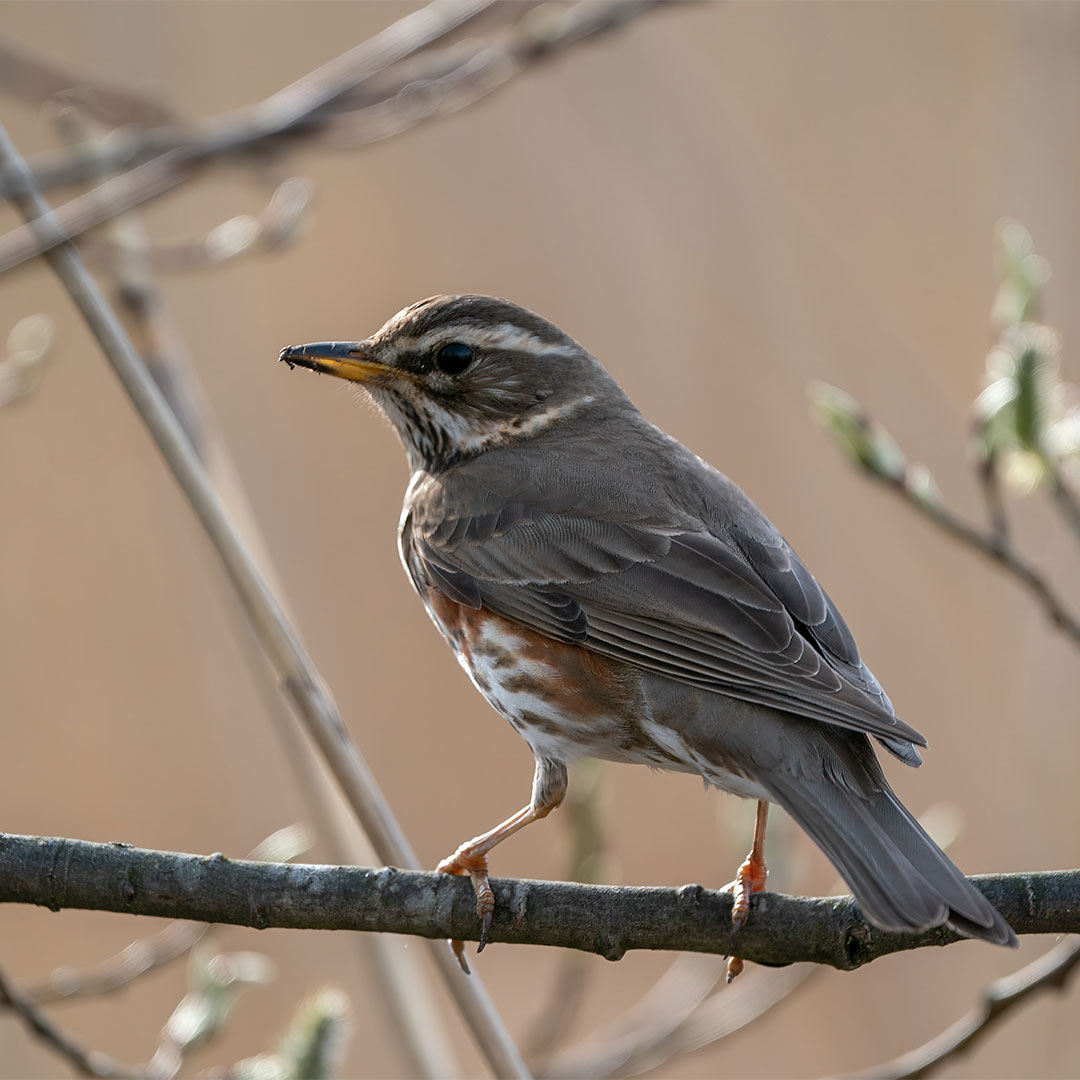 What to Feed
If you are new to feeding birds, you can choose a 'year round' bird food, suitable for all seasons and all popular garden birds. Peckish Complete Seed & Nut Mix has 12 varieties of high energy seeds and nuts and will attract a wide range of birds
If you are keen to attract a specific type of bird, there are specific foods available. For example, a Robin mix blended with mealworms, naked oats and sunflowers hearts that are small and ideal for a Robin's beak
How to Feed
You will know how much food to put out based on how much is left. If the food is taking days to be eaten, simply reduce the amount you put out
Use several feeding stations to reduce the amount of birds feeding in one spot
If you use a feeding table, make sure to keep it clean
Use a ground feeding tray if you prefer to place food on the ground . Just remember to remove any leftover food before nightfall to prevent attracting unwanted visitors
Avoid putting feeders under garden features where birds may perch or roost