Coming soon December 2023
SureFit All Jobs Leather Gloves are crafted from premium, soft, and supple leather, providing the utmost comfort and durability for all your gardening tasks. Featuring a breathable spandex material on the back of the hand, these gloves offer ultimate stretch and flexibility. This means you can weed, prune, and plant with ease, knowing your hands are protected and able to move freely. These gloves also have reinforced PVC patches on the palm for enhanced protection and grip. This added feature ensures you can confidently handle your gardening tools and tackle any task with ease.
Additionally, the SureFit All Jobs Leather Gloves also feature an elasticated wrist for a snug and perfect fit, giving you complete control and comfort.
Soft and supple premium leather
Breathable spandex material on back of hand for stretch and flex
Reinforced PVC patches on palm for protection and grip
Elasticated wrist for a perfect fit
You might also like our SureFit Super Soft Leather Gloves and SureFit All Grip Gloves
Sizes available
Gardening Tasks
How to Measure your Hand Size
Tips & Advice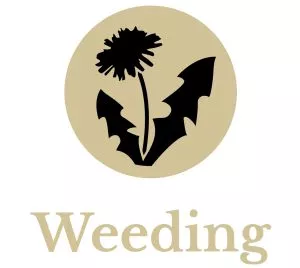 Place a tape measure around your palm, just below your four fingers, and use the table below to find your size:
| | | |
| --- | --- | --- |
| Measurement (mm) | Measurement (Inches) | KS Glove Size |
| 152 – 178 | 6 – 7 | Small |
| 179 – 229 | 7 – 9 | Medium |
| 230 – 254 | 9 – 10 | Large |