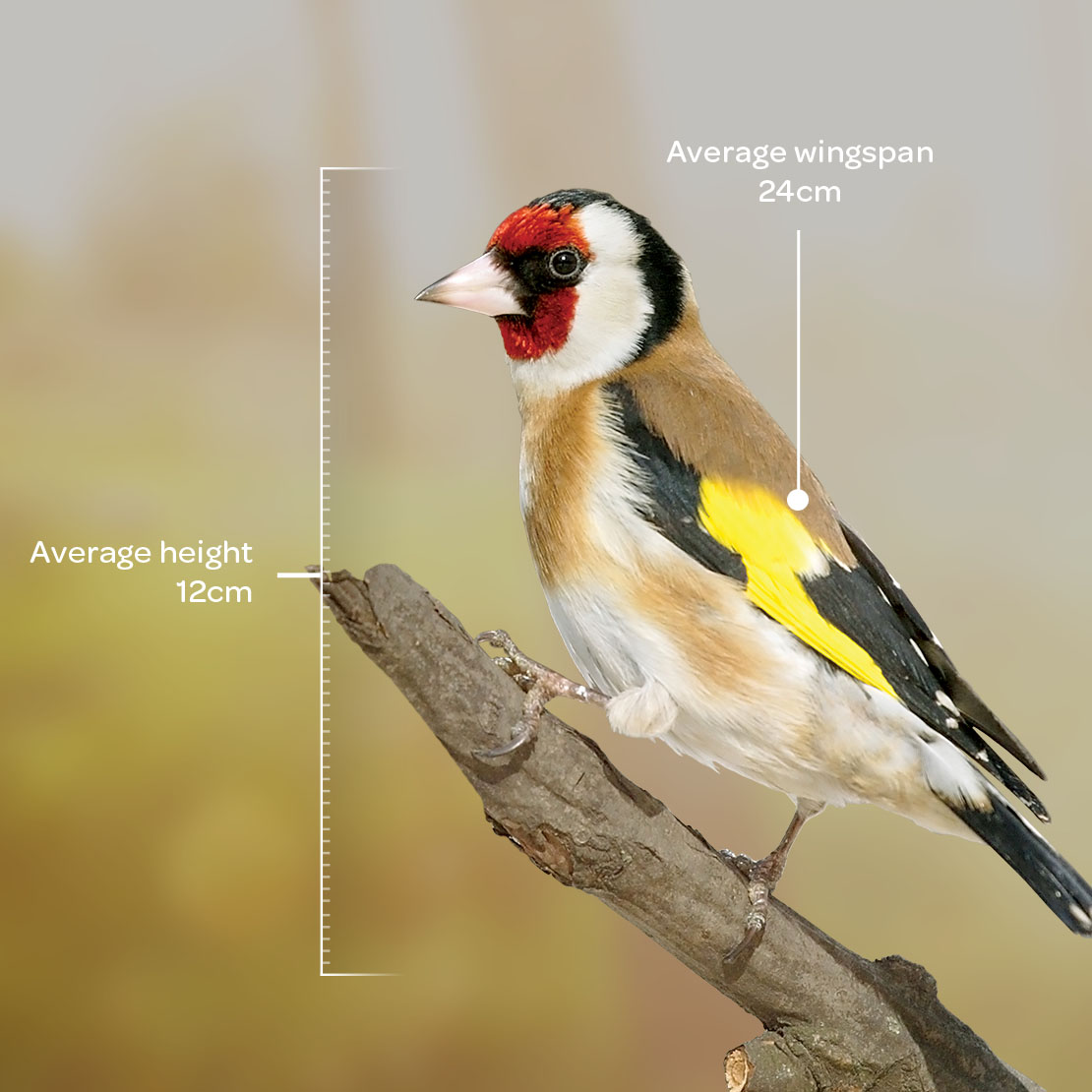 About

Goldfinches can be recognised by the distinctive yellow flashes on their wings and red white and black markings on their faces.
Can be spotted in most areas across the UK
Woodland, farmland, open countryside and gardens
Breeding

Breeding season is from April to September. Goldfinches will lay up to three broods in a season, each with 4-6 eggs. Goldfinch nests are made from moss, roots and spider silk. They are usually positioned within a bush or tree. Eggs are pale blue with red markings and incubation takes between 13 and 15 days.
Wingspan:
24 cm
Length:
12 cm
Small seeds and some insects