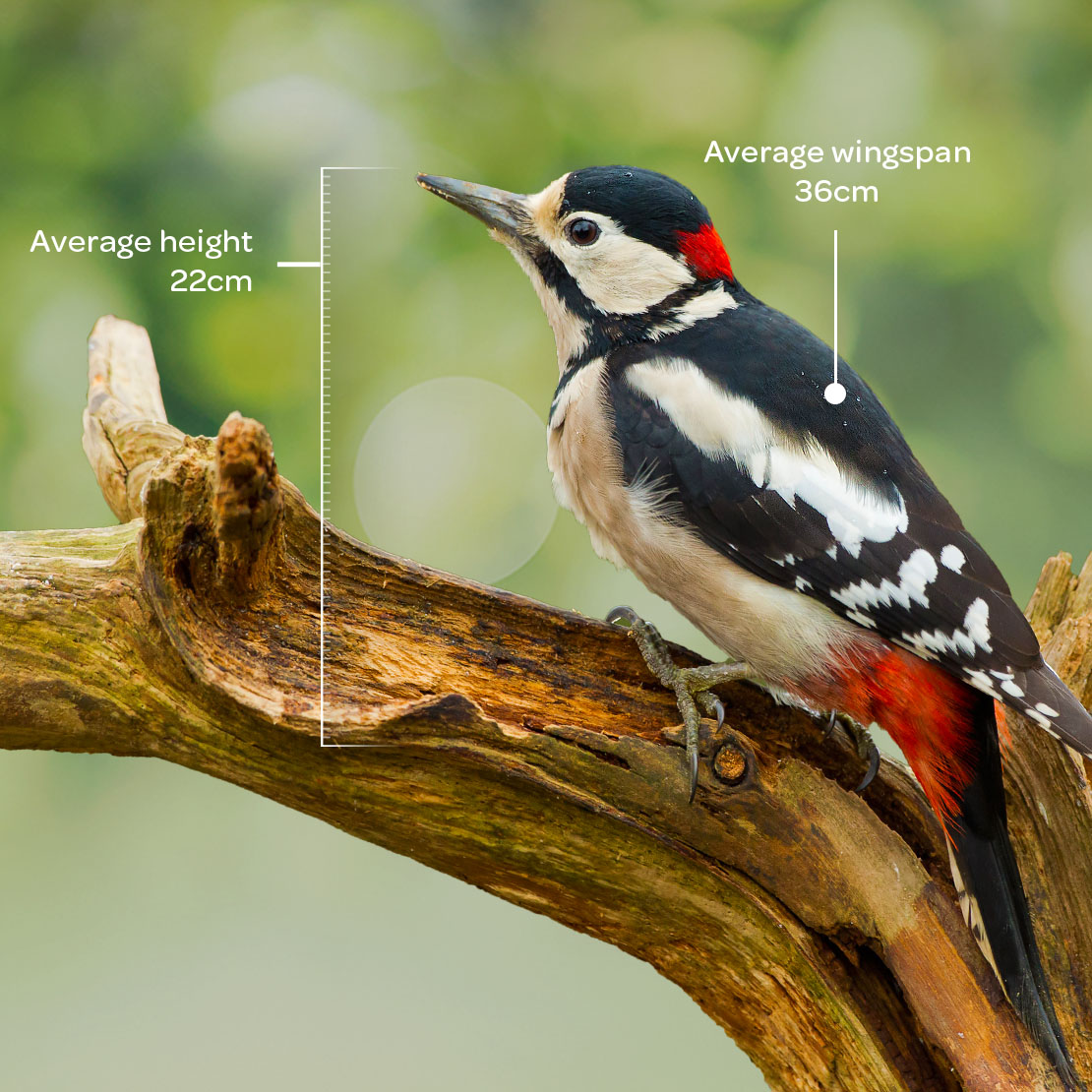 About

Great Spotted Woodpeckers can be identified by their black and white plumage and red under tail. Males and females can be identified because males have a red marking on their nape whilst the females do not have this.
Can be spotted in most of the UK with the exception of highland Scotland
Woods and suburban woodland and gardens
Breeding

Breeding season takes place between April and July. These birds will excavate a hole in a tree to lay their eggs which are white in colour. Each season Great Spotted Woodpeckers will typically lay one brood containing 4-6 eggs. The incubations period is 14-16 days.
Wingspan:
36 cm
Length:
22 cm
Insects from within deadwood, some seeds, peanuts, suet and other birds eggs.