March 9, 2016
Our brand new
Gro-Sure Sow Smart
kits will help gardening newbies grow juicy red tomatoes from seed….no green fingers needed!
Tempted? Just in case you need more convincing, here's 6 reasons why you should use this kit to grow tomatoes from seed:
1. Tomatoes are the nation's favourite grow your own crop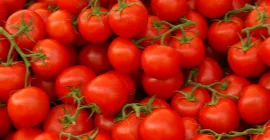 2. Sowing from seed is an essential life-skill and should be on everyone's bucket list

3. There's nothing like biting into a juicy red tomato!
4. You'll grow your own tomato plant in only 4 weeks….but it will take a little longer for it to produce tomatoes
5. Our Gro-Sure Sow Smart kit is only £4.99, therefore an inexpensive way of eating fresh, organic vine tomatoes over the summer months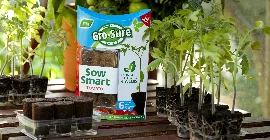 6. There's a great online resource, which will help you with each step
Read more blog entries…