The humble houseplant is having a bit of a resurgence at the moment. The last time they were on vogue was in the 1970s, but no one's really paid them much notice since then, apart from avid gardeners.
It first started last winter when the concept of Hygge entered our media. This led swiftly onto our current obsession for a more simple way of life, hibernation in general, butter/cream, bracing walks, Ikea and Scandi design, including their love of houseplants.
This is good news for us gardeners, who have always loved a good houseplant. It also means our homes are now looking ultra-trendy and stylish, like the pages of a glossy home magazine (well in principle anyway!)
Rejuvenate your obsession with houseplants
For those who are a bit late on the bandwagon, this is why you need to fill your home with houseplants now!
1. Improve the air quality of your home
A NASA study in the mid 1980's found that houseplants clean the air in a sealed space, improving air quality for the humans who live there. They neutralise the chemicals found in furniture, household products and decorating materials.  Here are the top 10 plants for removing indoor pollutants according to NASA.
2. Easy for budding gardeners
Houseplants allow anyone to have a go at growing, within the comfort and safety of their own home. You can be as safe (cactus) or daring (bonsai tree) as you want depending on how much time you have to dedicate to them. Read our Caring for Houseplants guide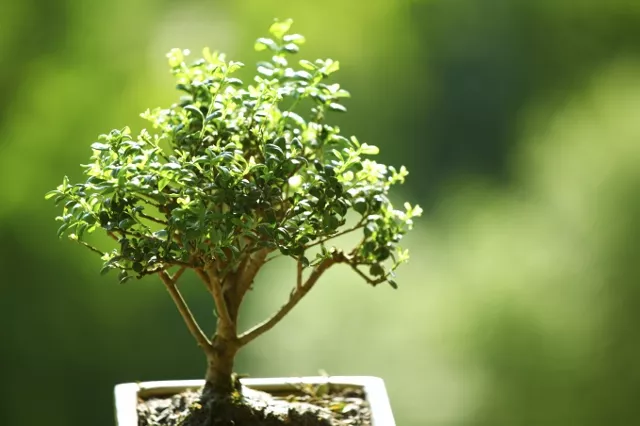 3. You don't need any fancy equipment
All you need is a small watering can (or jug), some compost and some plant food. Pots can be recycled out of old tin cans. As well an old box or mis-matched glassware and china. Why not try it, more weird and wonderful the better!
4. Gives you eco-therapy
Do you work in an office or shop with fluorescent lighting and barely see any nature during the winter months? Many of us are and some say it's just as damaging as a lack of sunlight. By filling your home with house plants, like soothing succulents and beautiful orchids, you're helping your senses to reconnect with nature.
5. Great for Generation Rent
Houseplants are the ultimate way to make a room look cosy and inviting quickly and reasonably cheaply. Plus they are landlord friendly and you can take them with you when you move house.