Due to phenomenal growth over recent months, we're excited to announce new job opportunities for our Alconbury Hill site in Cambridgeshire. We're just as passionate about our people as we are our products. Whether you are a trained Horticulturalist, a Marketing Guru, Warehouse Operative or Sales Representative you'll be equally welcome at the Westland Group.
If you think you've got what it takes to join us and be part of our amazing journey, then we'd love to hear from you.
Marketing & Category
Senior Brand Manager – Kent & Stowe (Durables)
Permanent
Reporting to the Head of Marketing & Category, this role will see you develop, establish and deliver our brand identity and oversee NPD to ensure the product range is delivered on time and ready for launch. This is a senior marketing role where you will be the brand champion and will take ownership of one of our leading heritage brands. The successful Senior Brand Manager will have full leadership of their category from day one and you will be expected to scope, design, deliver and evaluate a medium-term plan with the goal of creating and delivering compelling cross company activity, as well as growing the fame of the brand.
Brand Manager – Lawns and Plant Food
Permanent
This is a very exciting opportunity for an exceptional marketer to make a huge impact in our dynamic and fast-paced team. Reporting to the Head of Marketing & Category, this role will see you champion one of our most dynamic product portfolios, plus offer support across other retail categories within the group. This role would suit a Brand Manager who is looking to expand their career into a new sector, or an Assistant Brand Manager who is ready for their next step up.
Digital
Ecommerce Merchandiser
Permanent
We currently have an exciting opportunity for an Ecommerce Merchandiser to join our S.E Marshall's & Co team located in Alconbury Hill, Huntingdon. (SE Marshalls are a subsidiary of Westland Horticulture Ltd).
The successful candidate will join our growing ecommerce trading team and play a key role ensuring that all products are available on the website in time for key launches throughout the year. Considering how users navigate the website, the employee will be responsible for merchandising products accordingly, positioning them in the correct categories and creating new categories where necessary. A mix of creativity and analytical skills with a passion for all things horti is needed to excel in this role.
Creative
Middleweight Graphic Designer/Artworker 
Permanent
We're looking for a Middleweight Graphic Designer/Artworker to join our to join our busy in house marketing team. Reporting to the Design Manager, you will have the opportunity to work on a variety of creative projects for our key customers, working within an exciting and fast paced environment. You will work with the brand teams to fully understand what is required, before providing creative solutions and developing a wide variety of packaging, POS, catalogues and exhibition graphics in line with brand guidelines. This role would ideally suit a retail and POS creative with the ability to develop impactful, original and innovative ideas, and to then execute/design them with precision and flair.
Jobs at Marshalls
eCommerce Administrator 
Marketing team – Marshalls B2C 
We have a very exciting opportunity for a talented ecommerce administrator to join our direct to customer online team in Marshalls. They have a permanent vacancy for a tech-savvy, pro-active 'Ecommerce Administrator' to join their in-house ecommerce team which sits within the marketing department.
You will have excellent communication and organisation skills and enjoy working in a fast-paced environment. You will be responsible for helping the ecommerce team in their launch activations across a number of product ranges during the seasonal calendar on marshallsgarden.com to help drive sales through all channels.
How To Apply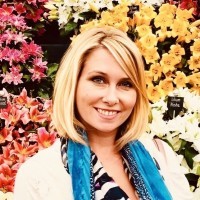 If you would like further information on our current vacancies or apply directly, please contact Louise Jones, In-House Recruitment Manager for Westland Horticulture, Alconbury Hill, Cambridgeshire
Email: recruit@westland.com
All Recruitment enquires are kept confidential.
We do have a preferred supplier list for the provision of recruitment services and we will not accept unsolicited CVs from suppliers not currently on our PSL. Continued unsolicited approaches will affect our decision to consider your interest in working with the Westland Group in the future
Westland Company linkedIn Page Here