Knowing how to care for your christmas tree properly is a great way to make sure that your tree is looking its best. Here are some easy tips and advice to help you care for your Christmas tree:
It is very important to water your tree regularly
Keep your tree well away from heat sources and open flames. Heat will dry out the tree and will lose its needles faster
If you will be using lights to decorate your tree, try to place the tree close to a plug socket. This will help to reduce any chance of trips and falls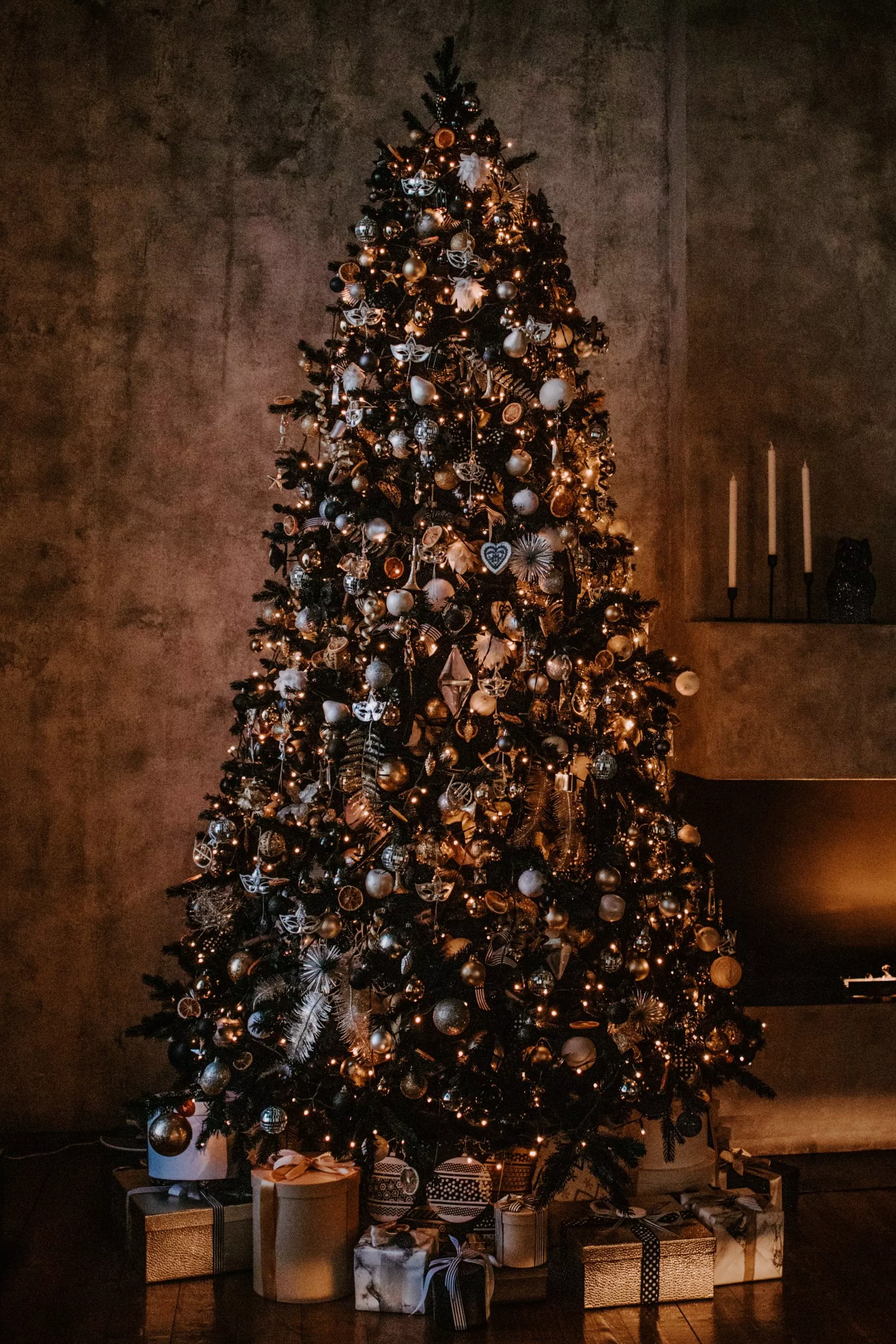 Cut Trees
When looked after carefully, cut trees should last approximately four weeks. In order to achieve this, the following steps should be taken:
Step 1:
Once you have your tree at home, remove the netting to prevent mold and fungus growing in the damp branches.
Step 2:
Before you set up your tree, using a handsaw, you will need to saw off about an inch (2.5cm) from the base of the tree to aid water absorption. This will allow your tree can 'drink' again. Alternatively, you can strip a 1.5in (3cm) band of bark from the bottom of the main stem.
If you are not planning to set-up your tree indoors straight away, you will need to keep your Christmas tree outside standing in water and in a sheltered location until you are ready to bring it inside.  Cut trees have a tendency to naturally drop their needles daily, by keeping the tree outside and in water for as long as possible will help to reduce drooping and needle drop.
Step 3:
When you are ready to set up and display your tree inside, it is a good idea to shake your tree outside to remove any loose foliage and dead needles to avoid any unnecessary mess in your house.
Step 4:
Stand your tree in a stand or pot. You may need to reduce the base of the tree in order to make it fit.
Step 5:
Place your tree in the desired location away from any heat source and close to a plug socket.
Step 6:
You will need to water your real Christmas tree every day to keep it looking plump and full. A dehydrated tree will start to droop and wilt very quickly; moisture is an essential ingredient in looking after your tree. A 6ft tree can drink up to 2 pints of water a day, so top up the stand daily.
Top tip: keep a watering can of water in view and close to the tree to act as a daily reminder
Trees in pots
For Trees in pots, you will need to bring the tree indoors as close to Christmas as possible, the weekend before Christmas is ideal. To reduce stress and damage to the living tree, display in a cool room and do not keep in the house any longer than 12 days. If it looks unhappy, put it back outside.
For trees that are pot-grown, make sure you water the root ball. If it is kept outside on a porch, balcony, or in a garden you may need to feed it lots of water to avoid the tree drying out.
What to do with your tree after Christmas
After Christmas is over, everyone has the unpleasant job of taking down their decs…. but what do we do with our tree? Find out how you can recycle your Christmas tree in our handy guide.