Deadheading your flowers helps you to get the most out of your plants. This is because it encourages more flowers to bloom while also tidying up the overall appearance or your plants. If you want to learn how to deadhead flowers, simply read on…
The right tool for the job
Firstly, it is crucial to have a good pair of secateurs or snips when it comes to deadheading flowers. Deadheading is the process of removing the spent blooms from a plant, which encourages new growth and prolongs the flowering season. With the right tool, deadheading becomes a breeze. A sharp and precise pair of secateurs or snips such as Kent & Stowe's Eversharp cutting tools ensure clean cuts, reducing the risk of damaging the main stem or nearby foliage. It also promotes healthy healing of the plant, minimising the chances of infection or disease. Additionally, a good pair of secateurs or snips provide comfort and ease of use, preventing hand fatigue during prolonged deadheading sessions. Ultimately, investing in high-quality cutting tools is essential for any gardener aiming to maintain vibrant and flourishing flower beds.
To easily deadhead flowers; also make sure you are watering your plants adequately to avoid a rubbery and hard-to-cut stem.
Geraniums
Certain varieties of Geraniums go in and out of bloom, thus it's important to deadhead these flowers as often as you would for the cutting variety.
For the cutting variety, start at the end of the stem removing the stalk, not just taking off the dead flower, it is also important to remove any yellow leaves to prevent any disease from them spreading to other leaves.
For a variety such as Martha Washington, which are more like groups of flowers. Cut off the section which has browned, as these don't all fade at the same time.  It's easiest to do this with scissors. Additionally, it's vital to keep watering the plant or you will lose potential flowers for later in the season.

Petunias
Petunias, which are absolutely beautiful when in full bloom, yet tend to fade all too quickly. The the way to deadhead these flowers  is to completely remove the stalk and seed pods. This enables the plant to continue flowering all season long. Thinning the plant back each fortnight also helps flowers to bloom. This not only helps over the side of your container, but also giving the middle part of the plant a new lease of life.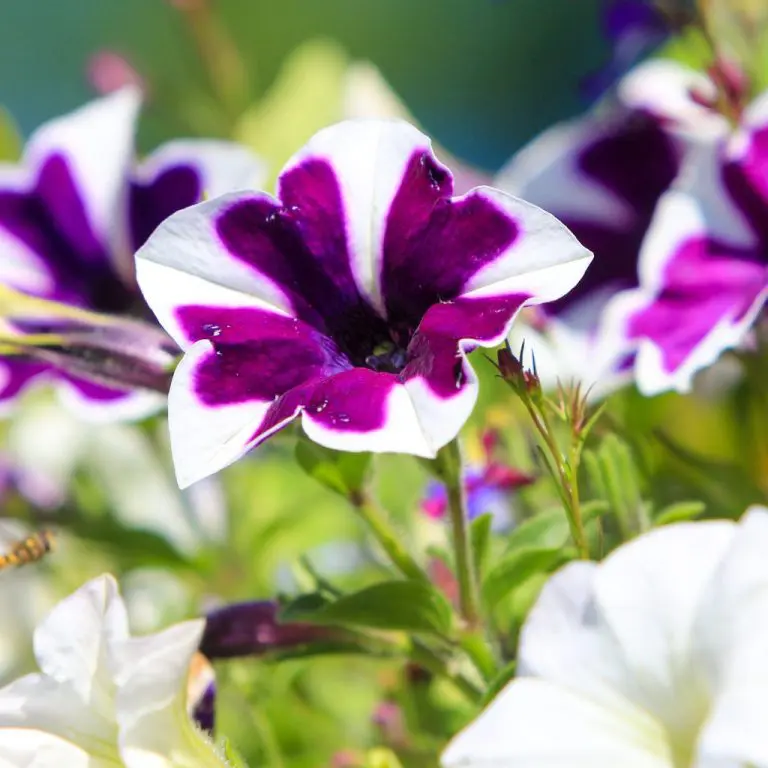 Roses
The Rose, a tough shrub yet easy to grow. Without a doubt, the best way to deadhead a rose is to cut right in to the bud. This will form side shoots, therefore producing more flowers. Perhaps you could make potpourri from the petals of the cut roses, or place the full flower heads in a bowl of water for decor. Make sure you have a sharp pair of secateurs for the job too!
Azelias and Camellias
Amongst the most important shrubs to deadhead are Azaleas and Camellias. And the best time to do this is just after they bloom, as this will help them to flower and grow out. Using a good sharp pair of secateurs will help with the task, and Kent & Stowe have a variety of secateurs to suit all shrubs.

Feeding your flowers
With an array of plant food products on the market it can be confusing on which one is most suitable for your particular plant. Although there are many varieties available, there are generally three types of how they work.
A fast acting fertiliser for when plants are starting to droop or need a little boost. These are typically in liquid form which can be absorbed by the plant quite quickly. Boost All Purpose Liquid Plant Food has an optimised ratio of high quality nutrients to give you 4 x more blooms*. Simply add to your watering can every time you water for guaranteed success.
A slow release fertiliser is normally applied as a powder such as Westland's Fish Blood & Bone . This can be applied to fruit bushes by scattering the product on the ground and gently raking it in.
A controlled release fertiliser, and this type is ideal for hanging baskets or containers. They are often available as a granule, and Gro-Sure also offer an All-Purpose 6 Month Feed.
Nitrogen, Phosphorous and Potassium are the main three nutrients most plants need to survive, also known as NPK. Nitrogen helps leaf growth, Phosphorous for root development and Potassium.
It assists with flowering, fruits and general strength. Therefore, depending on what you are feeding, the levels of each will vary between fertilisers.
Before you start planting you should enrich the soil by mixing in a fertiliser, as not only will you be adding nutrients but you will also help with improving the soil structure. This is also known as base dressing. The Gardener's Soil Conditioner is ideal for revitalising tired soils by boosting nutrient content.
Liquid Feeds
During the growing season your containers, baskets and pots will all thank you for a reviving feed once a week. A liquid fertiliser is best for this. As you can mix and apply directly from the watering can.
If you are growing tomatoes they require a feed every 10 to 14 days once the fruit starts to swell. Westland Big Tom is tomato food enriched with essential nutrients as well as a wetting agent to increase the nutrient uptake. Using a feed such as Big Tom will result in having a fantastic yield of home grown, big and juicy tomatoes.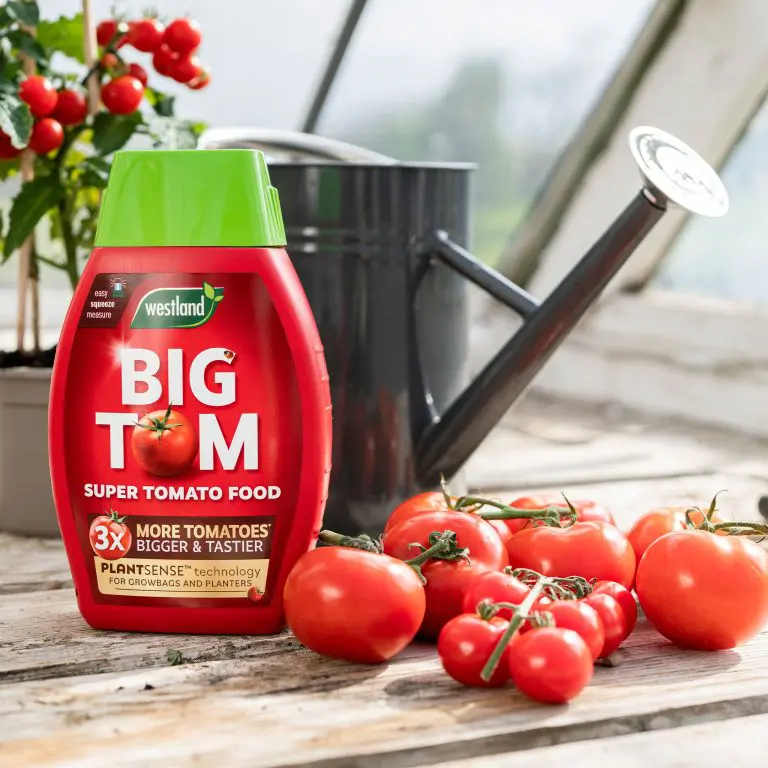 Alternatively this fertiliser can be used on fruit trees or flowers and you will see an increase in both.
*Bedding plants vs unfed