Resolva Pro is a unique weedkiller, it delivers effective, quick results even on tough weeds so they don't come back. This next generation weedkiller is the result of 7 years of development to bring innovation into your garden. It offers top quality ingredients in a ready to use format.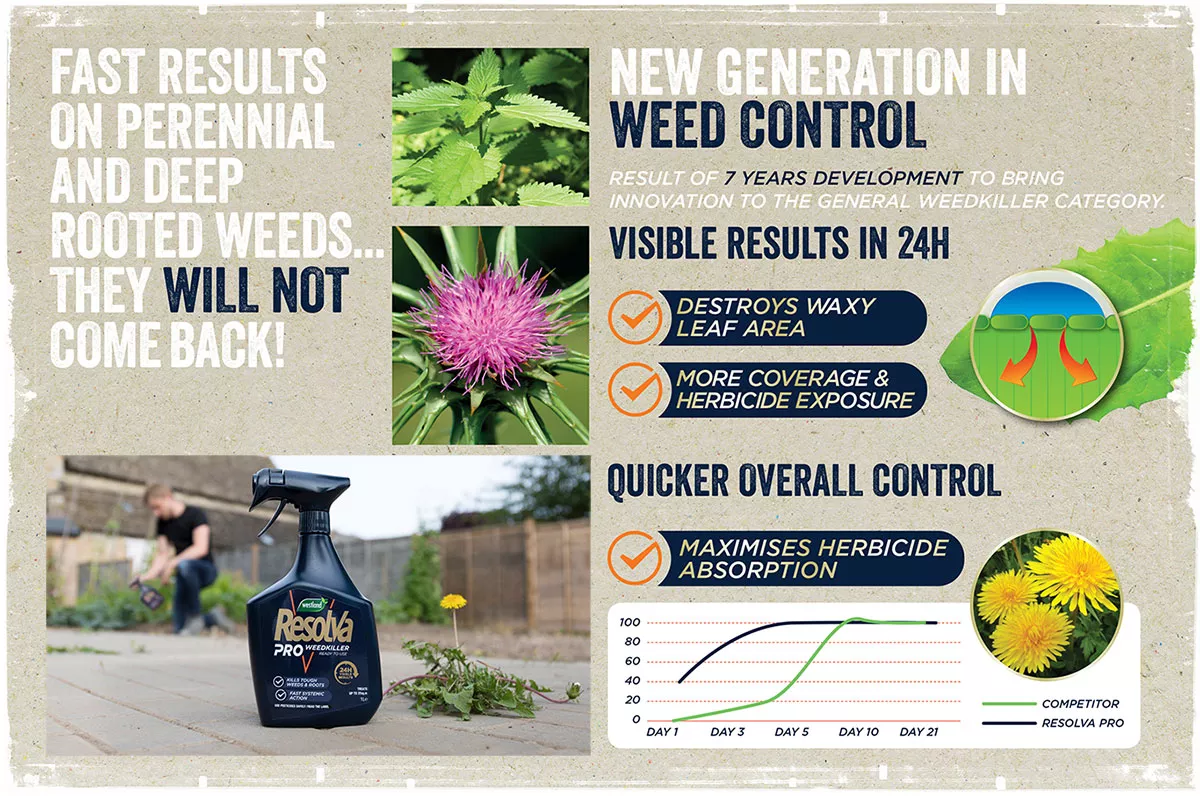 Fast action, visible results
Results are achieved in 24 hours, meaning the product starts destroying the weed leaf allowing the weedkiller to penetrate to the roots for quicker overall control.
Unlike other weedkillers, the visible result is achieved by a non-pesticide that destroys the leaf indicating the weedkiller has started to work and the control process has begun (e.g. weed wilting, browning or dry out).
Quicker overall control
The reason why this weedkiller works is because it is absorbed by the leaf fast, allowing the formula to reach the roots ensuring the weed doesn't grow back.
Effective even on tough weeds
It's an ultimate formulation ensuring it works even on tough weeds like Brambles, Bindweed and Ivy. Read more about different types of weeds and how to control them with Resolva Pro.
*Resolva Pro Weedkiller contains Glyphosate. Use plant protection products safely. Always read the label and product information before use.