Unwelcome Weeds – Kill weeds on your path and patio
Is there anything more frustrating than having the appearance of your beautiful and tidy garden ruined by pesky weeds? They are always finding their way up through the cracks between paving. This article will explain how you can easily get kill weeds on your path or patio.
This can make the area look a little unsightly, and even slippery when there has been rainfall. Algae and Moss can also build up in these areas and can be treated with specific products such as Resolva Moss Killer or Resolva Xtra Clean for the removal of algae and green mould.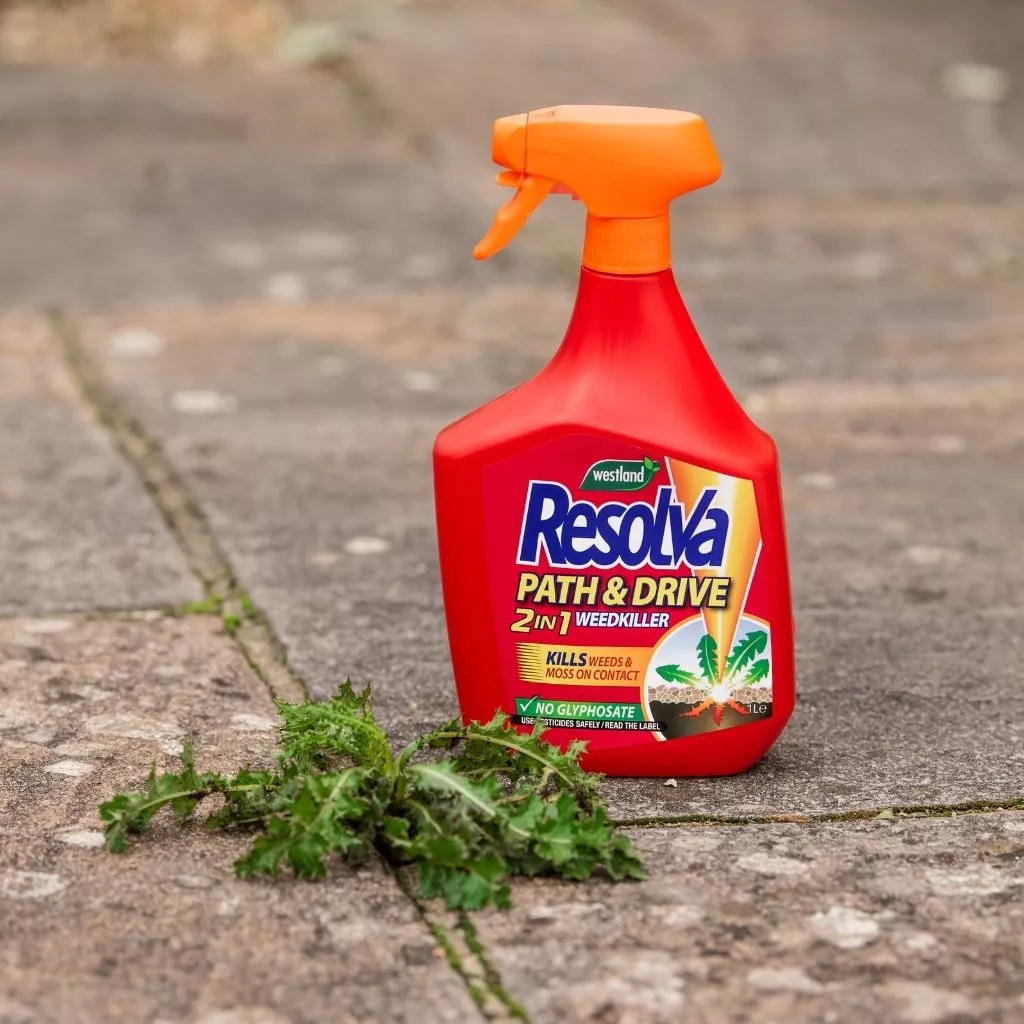 Control weeds on your paths, patios or driveways
Weeds such as annual meadow grass, creeping butter cup and dandelions may have blown seed and got into awkward spots where it's hard to get them, such as in between your paving and on gravel areas. If you don't get all of the root, it will simply grow back in just a few weeks.
For these troublesome weeds and moss use, Resolva Path & Drive Weedkiller which is specially formulated for those hard to reach spots. It gets right down the root, killing the weed quickly and permanently. It will not leave any nasty residues and does not stain!
Resolva Path & Drive is available in a 1L and 3L ready to use.
Treatment should always be directed as a narrow spray to treat only the cracks and not the entire paved areas.
When to Use
For effective results use between April and September.