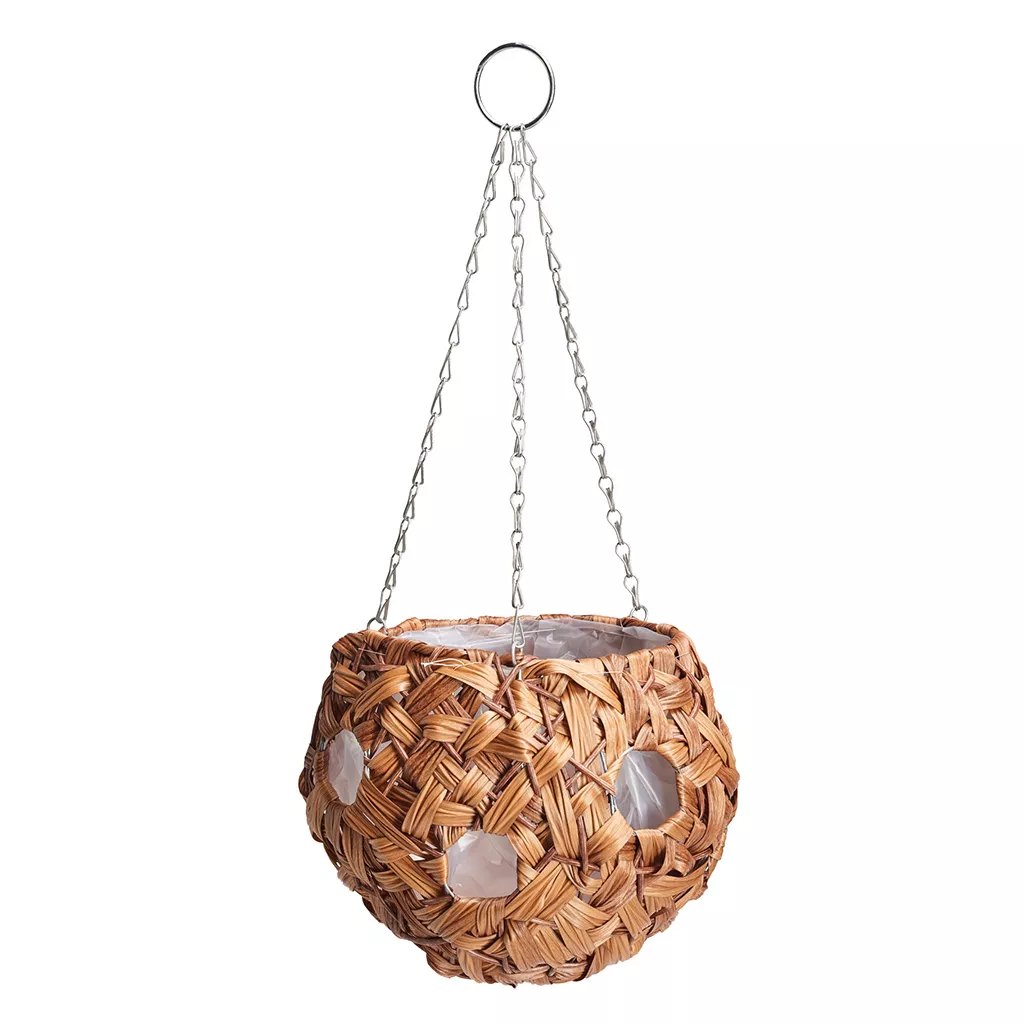 Please note this product has been retired from the Gardman range. However, you may still be able to purchase this item online or in store. Should you have any queries or issues with the product please do get in touch. The nearest alternative products are available here.
This natural looking water Faux Hyacinth Hanging Ball has holes around the basket, great for extra planting. An ideal decorative addition to your outdoor setting. Baskets brighten up your walls as well as patios and seating areas.
Its features include a pre-lined plastic liner for easy planting.  A 3 point galvanised chain with hoop attachment for quick and straightforward hanging, no further assembling is required. This Faux Hyacinth Hanging Ball is perfect to increase your garden life surroundings especially during the spring and summer months.
Natural looking water hyacinth hanging ball
Features holes for planting all around the outside of the basket
Durable and wipe clean finish
Made from recycled materials
Holds 5 litres of compost (approx.)
Coordinating products available including:
Sizes available