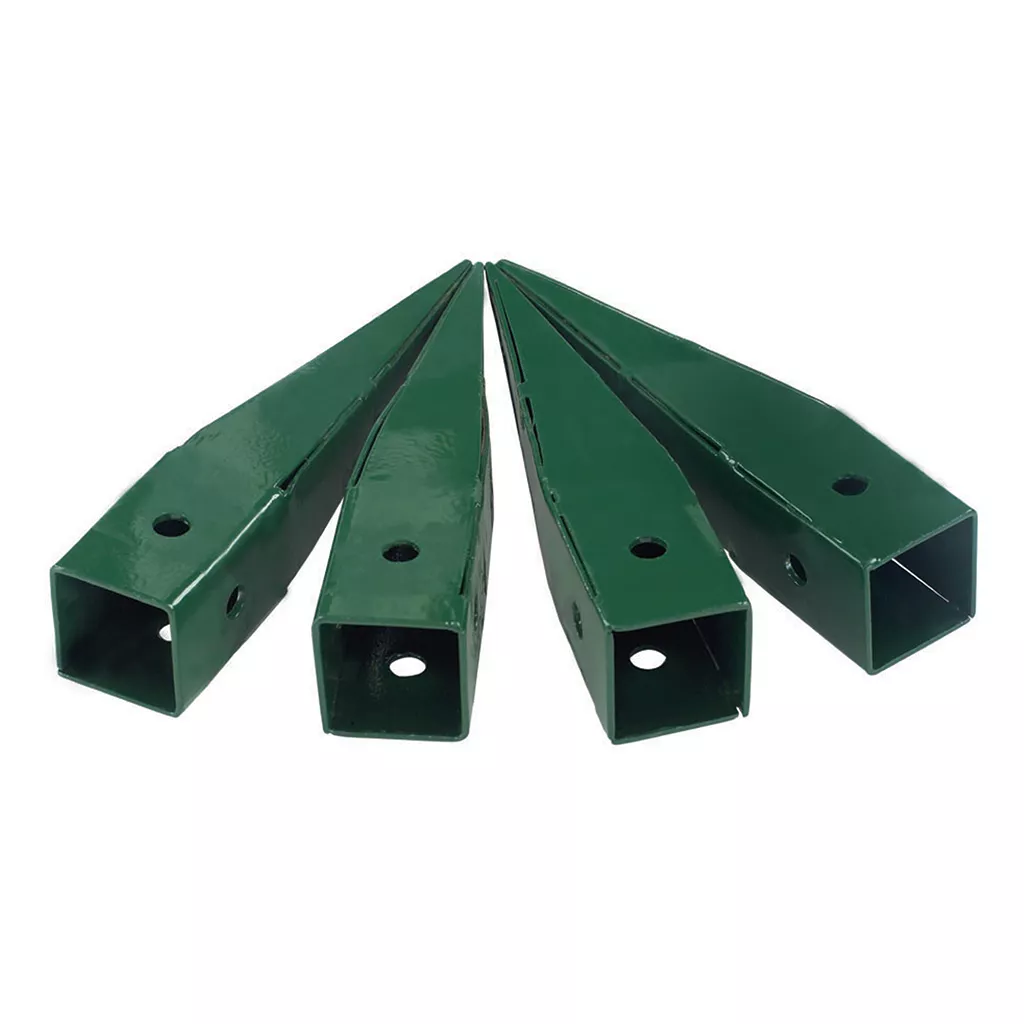 These Ground Spikes provide a secure base for arches, particularly the Gardman Wooden Arch. They guarantee stability to any arch as they are made from strong steel with screw holes in the sides to allow the arch to be screwed to the spikes, therefore securely fastening the arch to the ground.
Provides a secure base for arches
Can be used with the Wooden Arch and any other similarly sized arches
Pack of 4
Sizes available
Place arch in position and put the ground spikes onto its legs. Mark spike positions on ground. Do not attempt to force spikes into ground by standing on or hammering arch cross members.
Remove the arch and drive spikes into place by placing a block of wood on top of them and hammering only the tapered part into the ground. A pilot hole should be made in very stony ground with a solid metal rod. If the ground is very dry it would help to water it 24 hours in advance. N.B If it is necessary to remove the spikes to reposition them please insert a screwdriver or similar through the 10mm pair of holes and lift upwards.
Place the arch into the legs and secure with the 8 x No.8-25mm pan head screws provided through the 4mm holes in spikes. N.B Please drill a pilot hole into the arch legs first to prevent the legs from splitting.