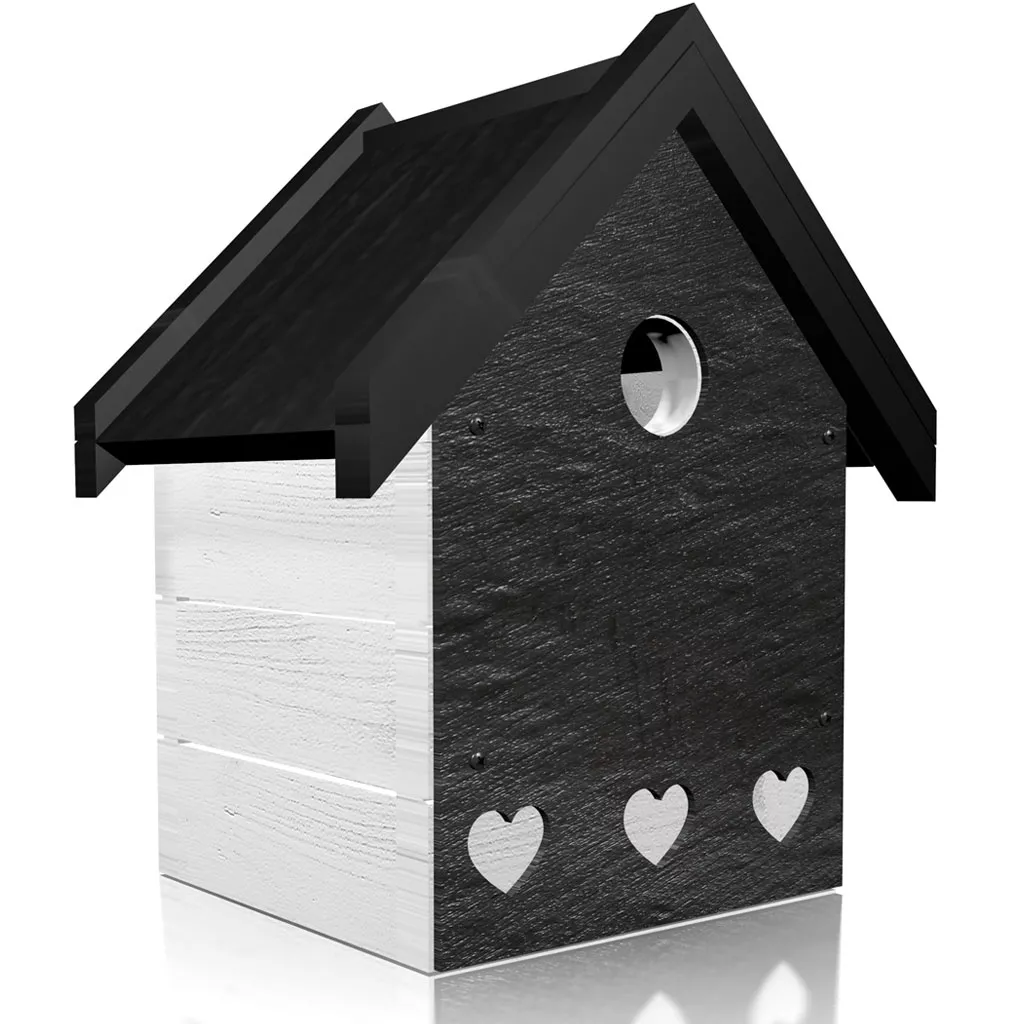 Peckish Westwood Nest Box is a great way to help birds during the breeding season. This attractive looking nest box will not only look he part in your garden but will also attract a variety of bird species, such as Blue Tits and Great Tits.
Predator resistant
Made from FSC® certified wood
Drainage holes to prevent moisture build up and easy to clean side openings
Designed to BTO standards
Interchangeable front to help birds from the tit family
Height: 24.3cm Width: 19cm Depth: 16cm
Where to Site Peckish Westwood Nest Box
Shelter from wind, rain as well as direct sunlight
The front of the nest box should be angled slightly downwards to prevent rain from entering
When fitting, use galvanised or stainless screws / nails that will not rust
Access pre-drilled screw hole through side opening
If fixing to trees use galvanised wire to tie the box to the trunk or hang it from a branch and also regularly inspect the fittings
Make sure cats and squirrels cannot get into the box
Finally, install it high up (at least 3 metres) on a wall
Frequently Asked Questions
Q. Where is the best location for my nest box?
A. Where you place your nest box is important. Ideally you want to create a safe and comfortable environment for the birds.
Top tips are: not too close to another nest box; sheltered from the weather; if its open fronted it should be hidden from view. Make sure cats and other predators (squirrels) cannot get into the box. Keep the box away from feeding sites — too much activity could deter potential nesters. Put them up in winter — birds will start to pair from mid February onwards, so springtime can be too late.
Q. How high should my nest box be?
A. The ideal height for a small – hole type nest box is between 1m and 3m above the ground with a clear flight path. Care must be given to make sure the box isn't easily accessible to predators
Q. My nest box has never been used. Why is this happening?
A. You can increase the chances of a box being used by choosing a suitable location. There could be multiple factors that stop birds using your nest box, such as the presence of natural nesting areas nearby.
For any questions or advice, please contact our technical advice line on: 01480 443789 (Mon – Fri 10am – 4pm) or email customerservice@westlandhorticulture.com