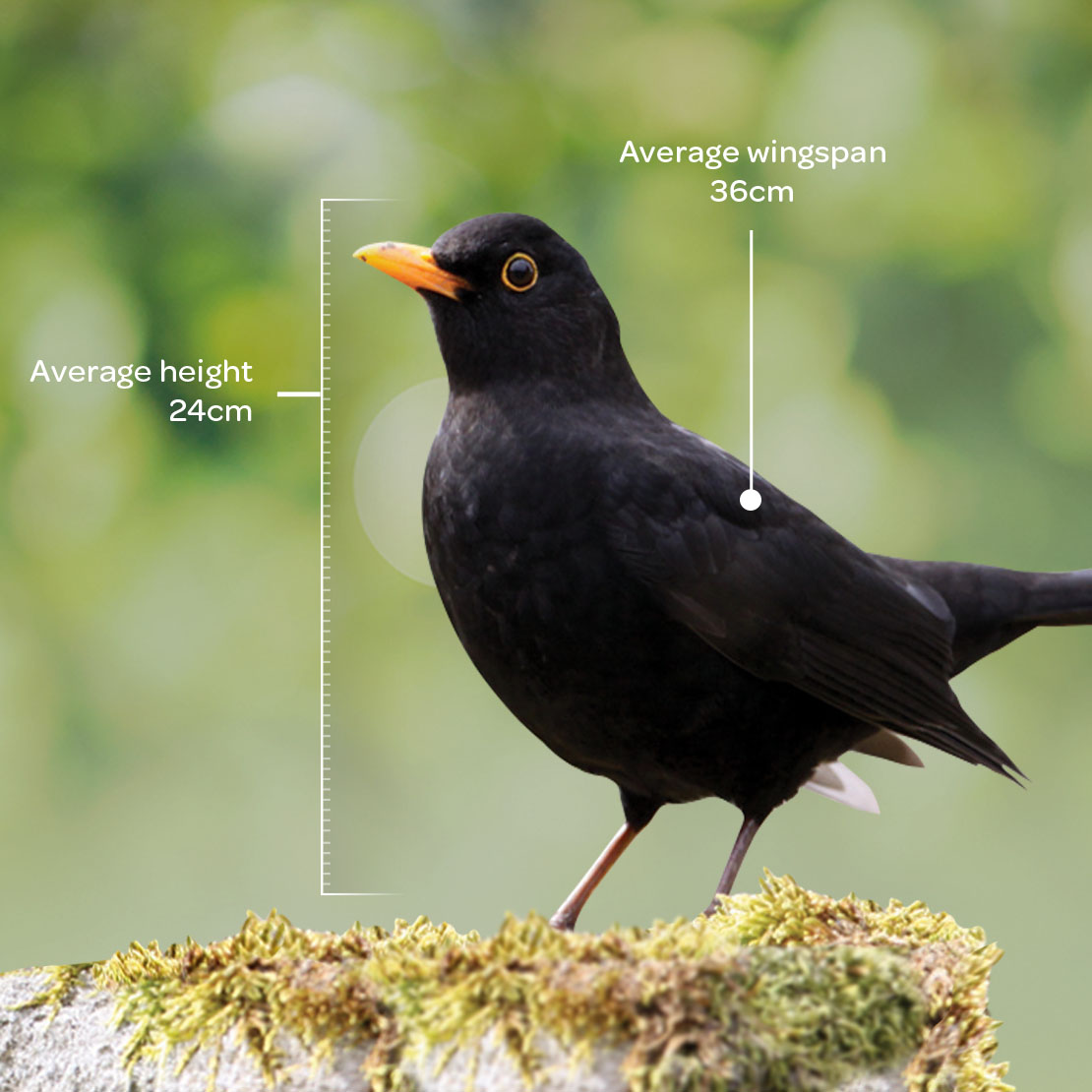 About

Males are almost completely black with the exception of a yellow bill and ring around their eye. Despite their name females are actually predominantly brownie-red in colour.
Populations are distributed throughout most of the UK
Woodland, gardens and parks
Breeding

Can lay two, possibly three broods per year of 3-4 eggs between March and September. Nests are usually formed of grass and twigs and located in the fork of a tree or bush. Eggs are green/blue in colour with red blotches. The incubation period usually lasts between 13 and 14 days.
Wingspan:
36 cm
Length:
24 cm
Mainly insects fruits and berries