What is Boost?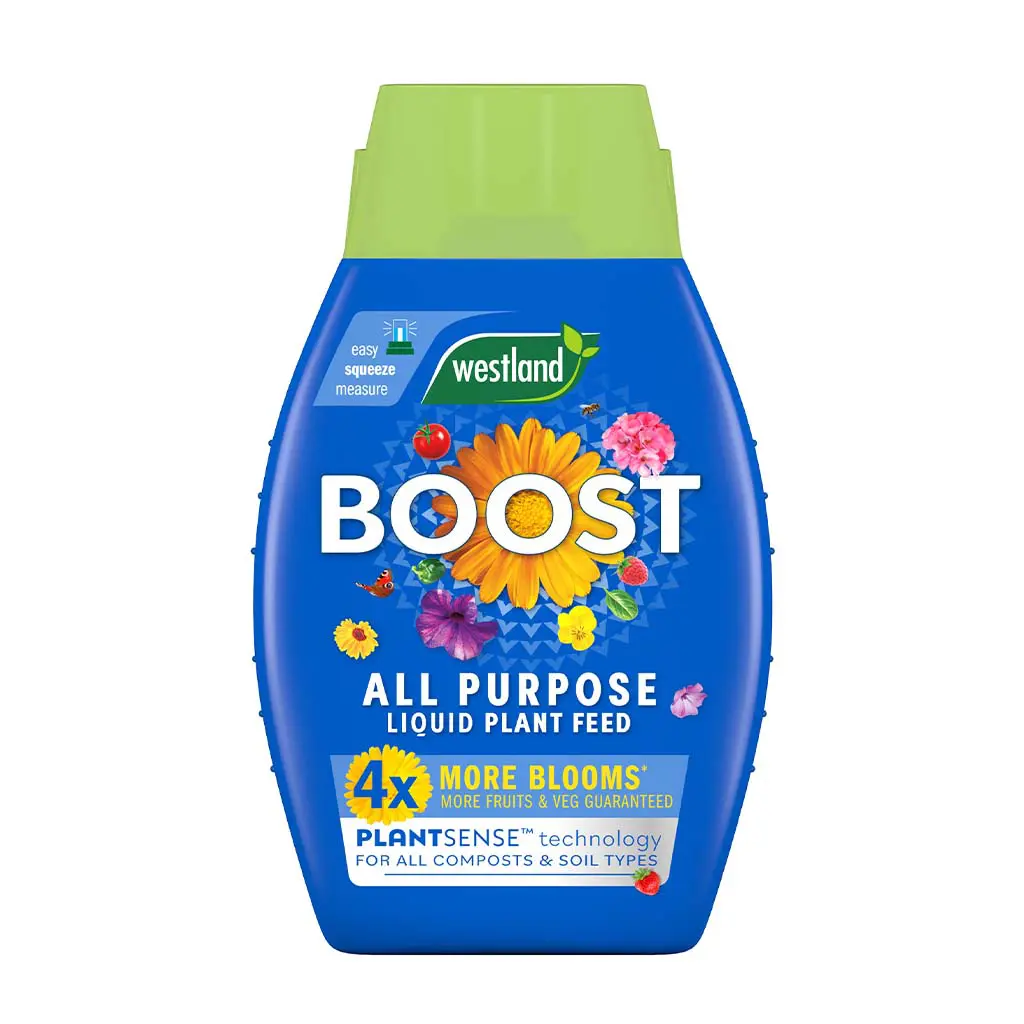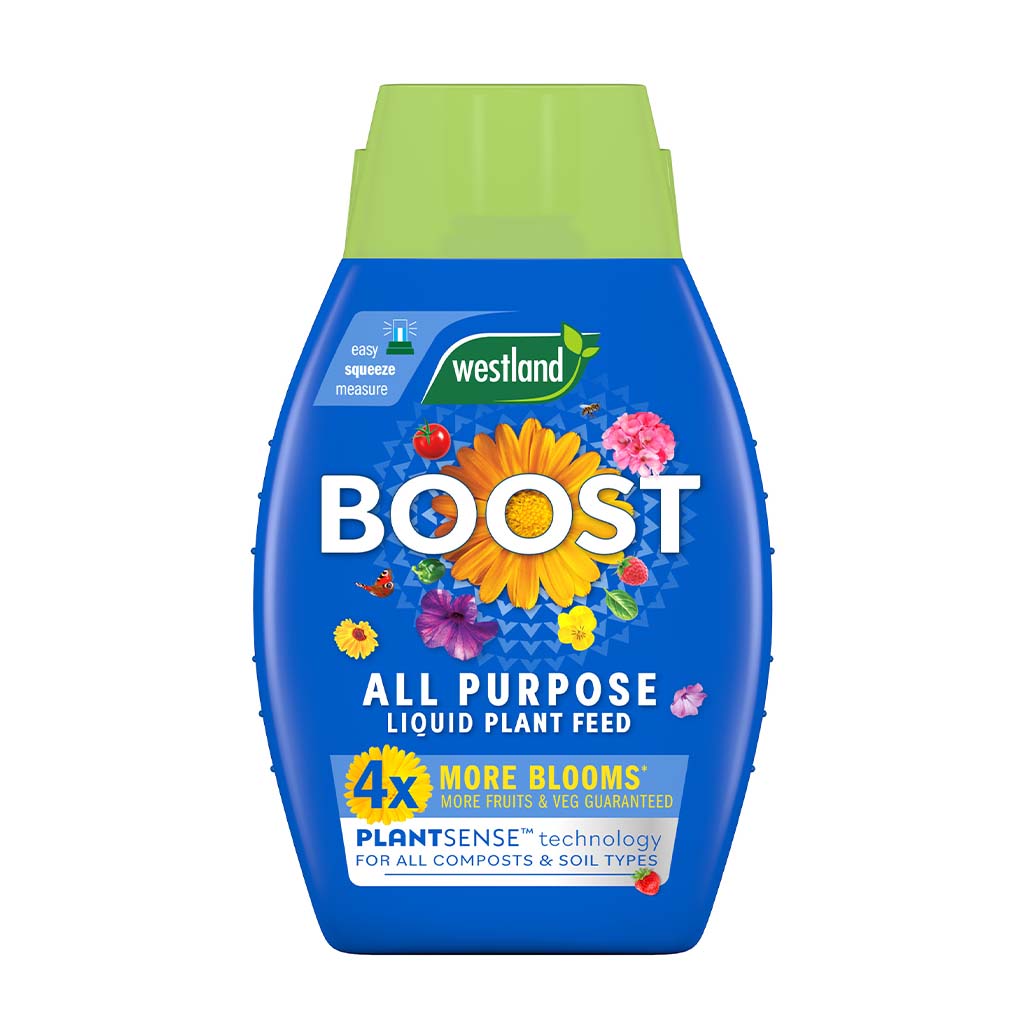 Boost is an all-purpose plant feed formulated with the perfect blend of nutrients to provide up to 4x more blooms. The first plant feed optimised for both peat and peat free composts. As peat content is reduced or removed altogether in compost it is important to choose the right feed for your plants.
Why Choose Boost?
Boost contains a unique plant sense technology. This guarantees up to x4 more blooms versus unfed plants as well as more fruit and vegetables. The water management technology ensures water remains available to maintain healthy plants and growth. This plant feed contains optimised nutrients that are released gradually to ensure plant growth is continual, providing strong healthy growth and a longer flowering season. Together with a mix of trace elements and added seaweed, Boost works on all soil types to guarantee success.
How to use?
Gently squeeze the cap from front to back
Fill the dosing chamber with feed (10ml) and stop squeezing
Pour into a watering can and mix with 4.5L of water
For ease, feed every time you water when plants are actively growing (Mar – Sept)
*To avoid plant damage do not apply directly to foliage, or in freezing conditions. Do not overdose.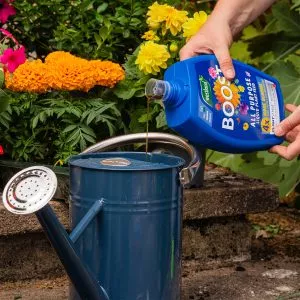 Kent & Stowe have a great range of watering cans perfect to use with boost.