Kent & Stowe tools have been expertly designed with the gardener in mind. Made using traditional designs with modern manufacturing techniques, they are built to last and come with full guarantees. So what makes Kent & Stowe extraordinary?
The Kent and Stowe range includes digging, cultivating and hand tools as well as tidying made from high quality stainless or carbon steel. We have a wide range cutting tools available made from strong carbon steel, with a full range of indoor and outdoor watering cans and gardening gloves which complement the tools perfectly. The Kent & Stowe collection is something you'll want to adorn your tool shed and treasure for years to come!
With the right tools, extraordinary things are possible
Beautiful Tools for Effortless Gardening
Our tools have been designed in the UK fusing only the finest materials, with quality and unique points of difference always in mind. The tools offer strength, reliability and functionality and of course beauty in every design. Our digging tools are tested to above industry standards ensuring they can lift heavy soils and plants, and our cutting tools are tested with rockwell hardness testing.
Attractive Flourishes
All of our tools are embellished with beautiful wooden handle branding, burnt into strong ash wood. They also have a K&S embossed onto the metal shanks, as well as a full Kent & Stowe logo on the pans. These extra details make for unique and attractive tools to use in your garden.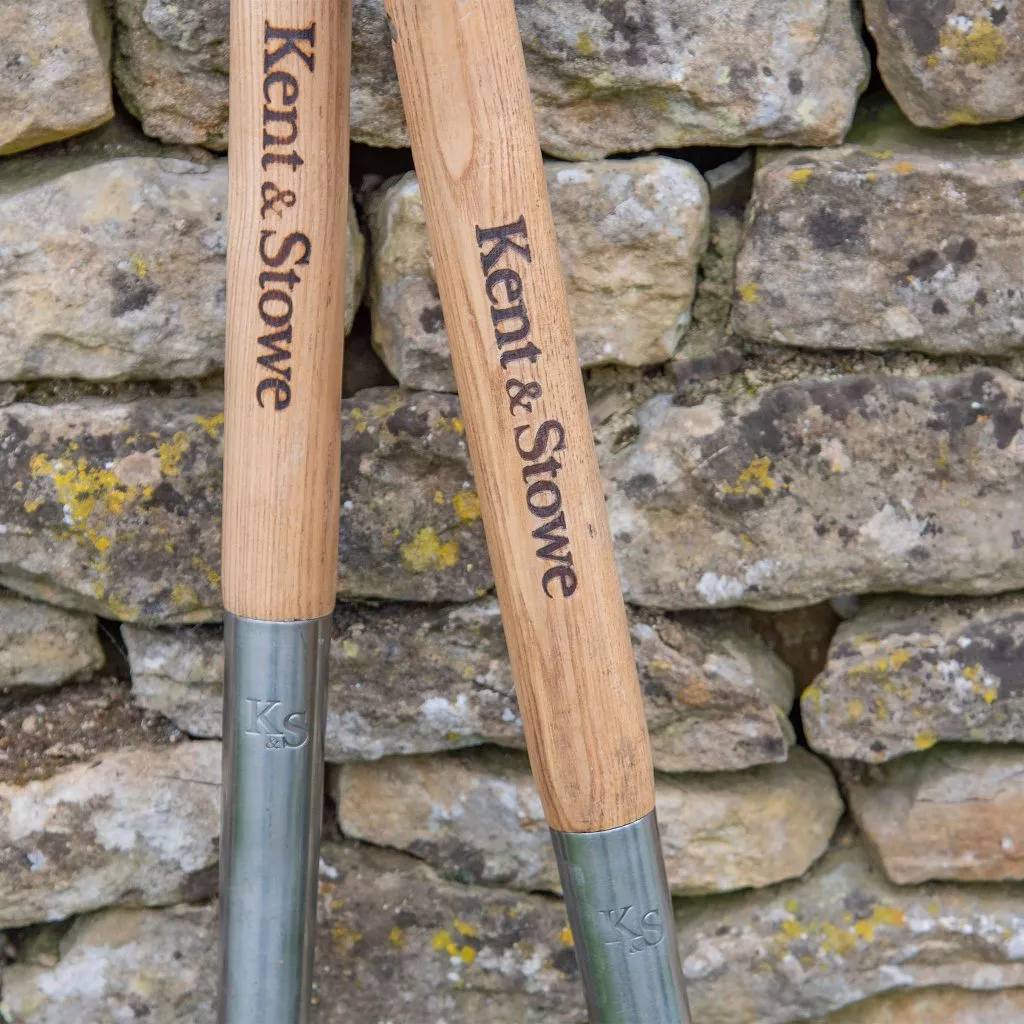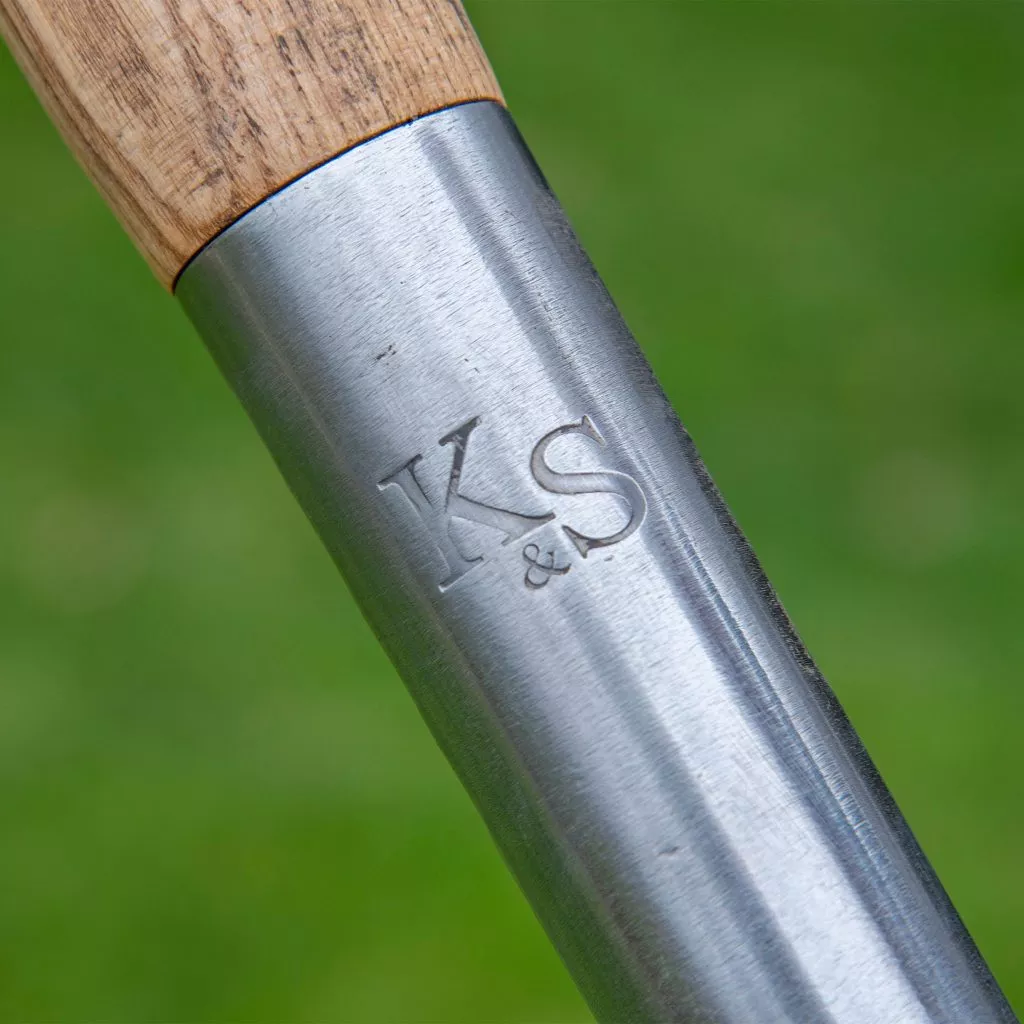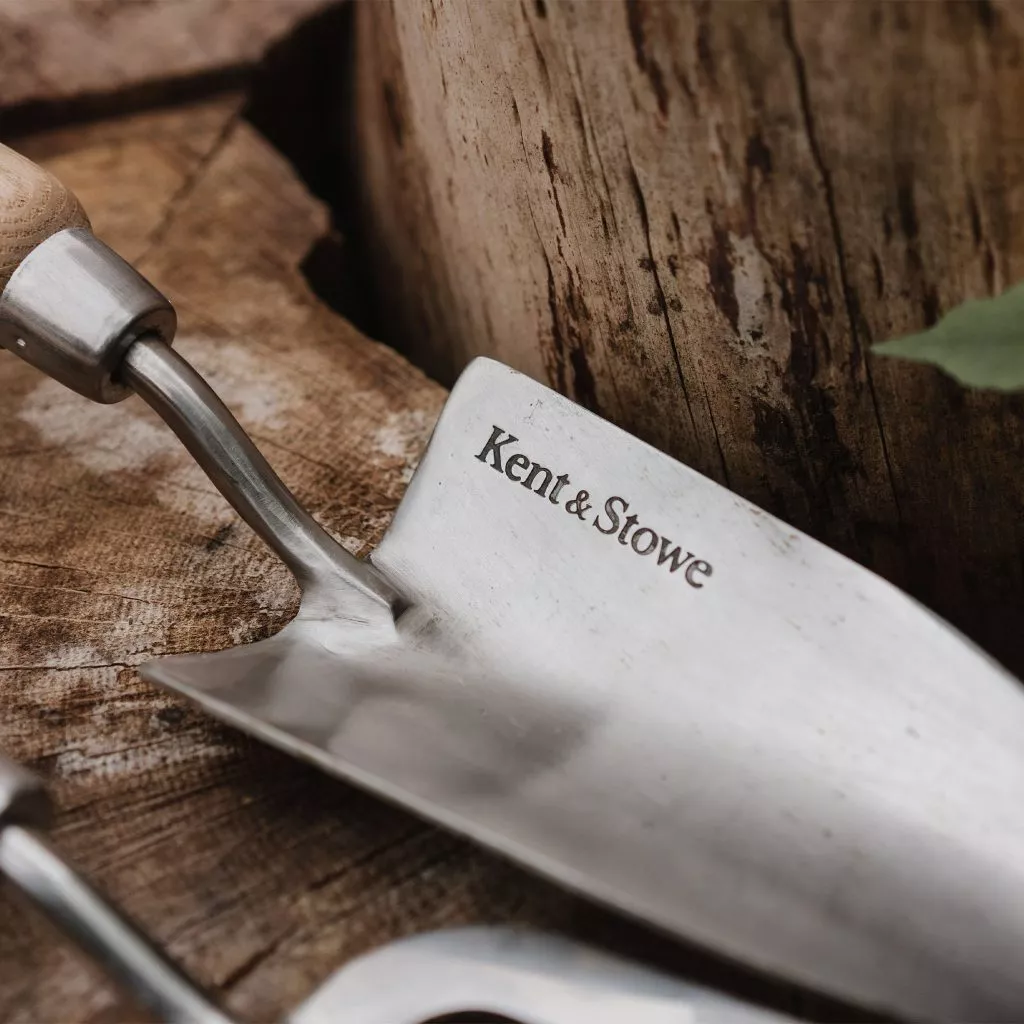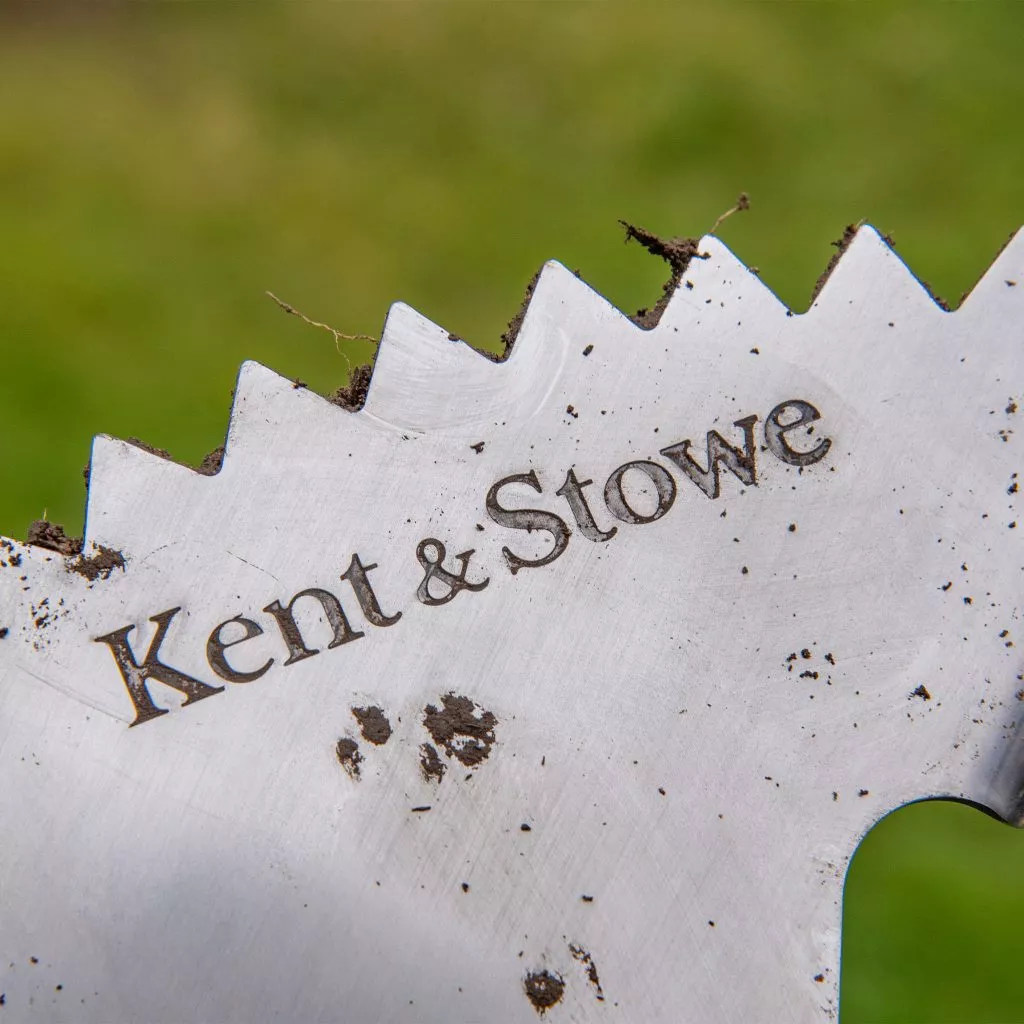 So What Makes Kent & Stowe Extraordinary?
Our Traditional Stainless Steel Tools
All of stainless steel tools are made from the highest quality polished steel for excellent rust resistance. This type of metal also ensure minimal soil adhesion to the tool when in use. Simply wipe clean with just your finger! Our digging tools have larger tread edges for added comfort with an extended shank for improved strength. We've also smooths the rivets so the tools are comfortable to use. Our hand tools have cranked shafts to protect your knuckles when working. Additionally, all of the tools have a beautiful wooden handle made from FSC© certified ash wood.  See our range of Kent & Stowe tools here.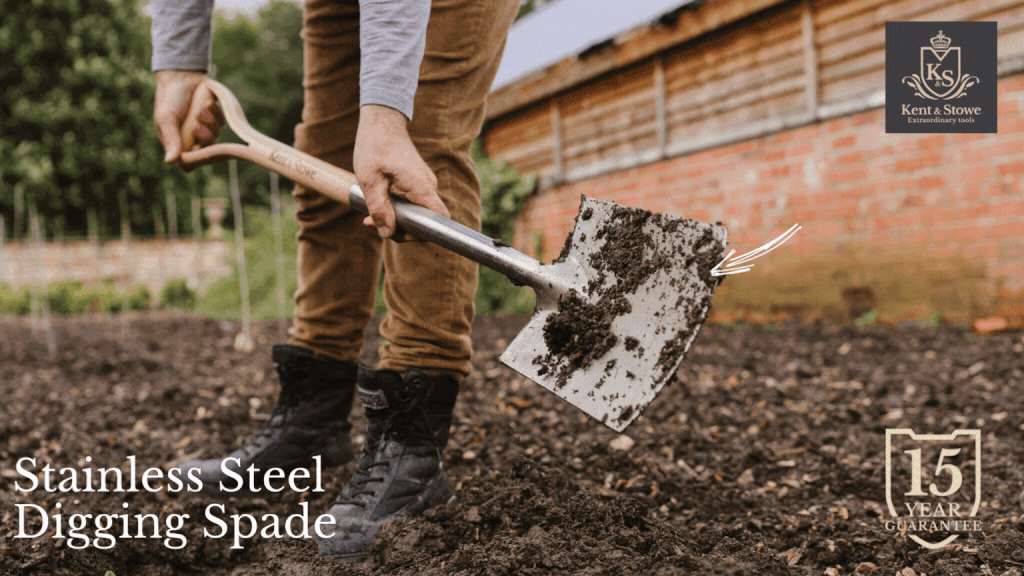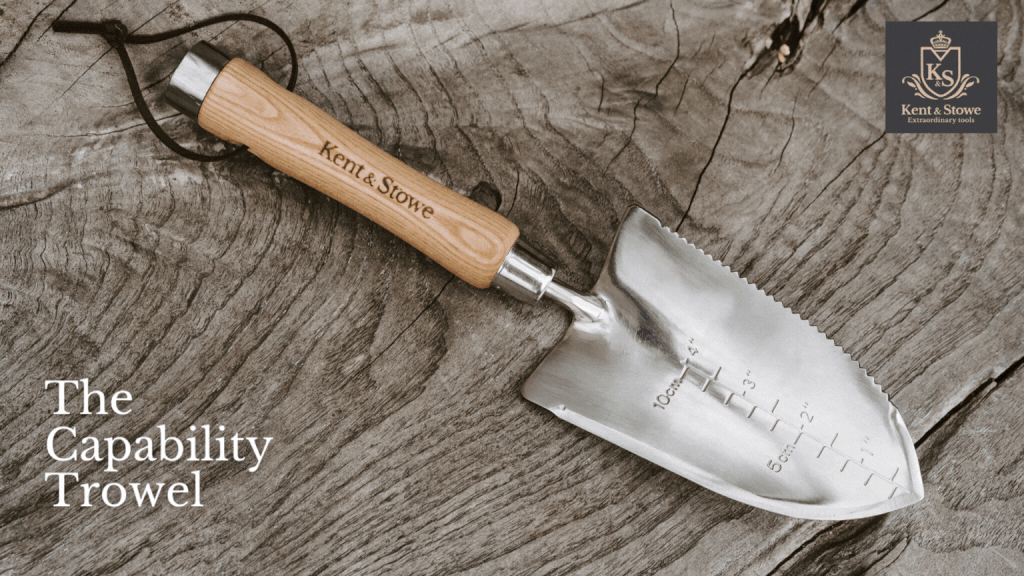 Our Eversharp Secateurs
Apart from all of the expert craftsmanship and unique features you'll receive with a pair of Eversharp secateurs you'll also see beautiful branding embellishments as their stamp of quality. See our range of Eversharp here.
Features include:
Cutting edge blade technology
Extraordinary chassis design
Formula 1 plasma coating for incredible hardness
Ultra hard steel  – tested to 4800 rockwells, the average secateurs only 54 rockwells
Harder and 2x sharper than any other blade
6x longer lasting than any other blade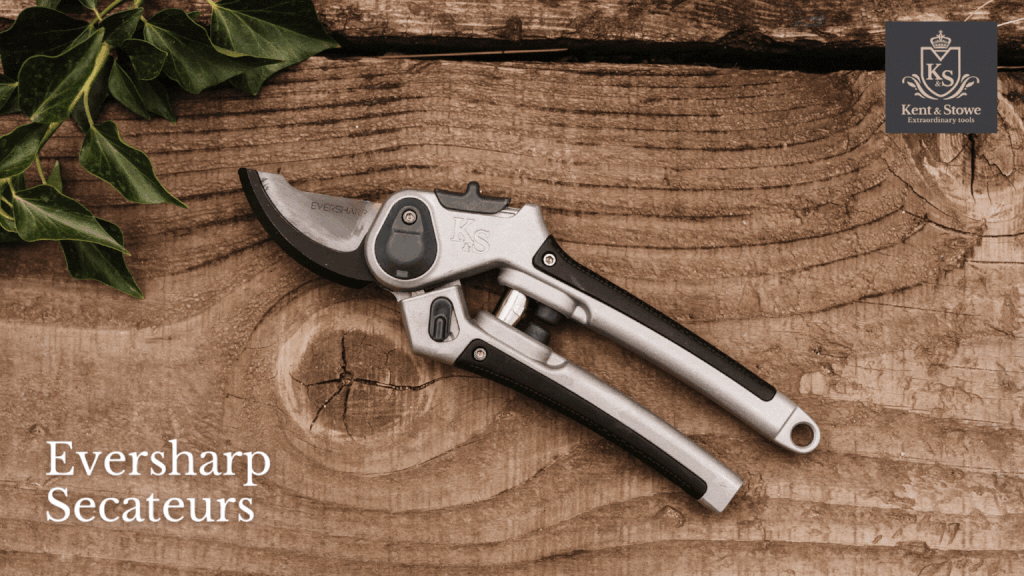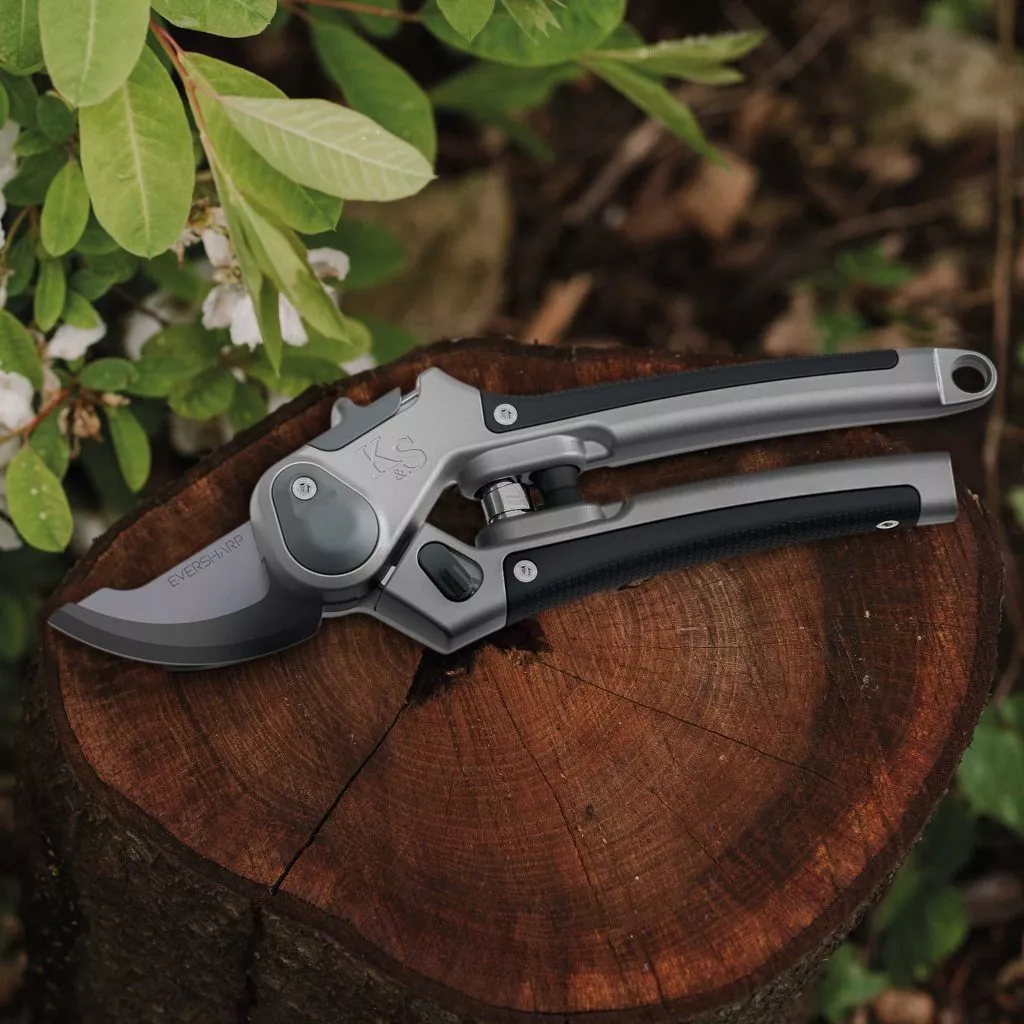 Watering Cans
Our Kent & Stowe watering cans are all finished with an attractive brand embellishment. Available in both indoor 4.5litre or 9litre and indoor 1litre sizes they will make the perfect gift as well as a wonderful addition to your tool collection. See our range of watering cans here.
Learn more about Kent & Stowe