Cabbages come in lots of colours and shapes, from crisp, crunchy white cabbage for coleslaw, dark green crinkled Savoy-type cabbages and ruby red cabbage, just perfect for pickles.
Many cabbages can be harvested as leafy spring greens, or you can leave them to heart-up and mature in your garden, or on your plot.
Depending on which varieties you choose, you can harvest and store cabbages for use throughout the year.
A good cabbage variety to try is Savoy Cabbage Alaska, great for small gardens.
Step 1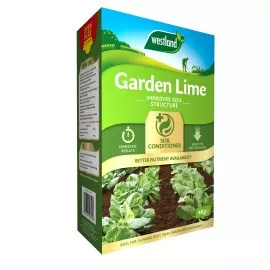 Prepare the ground
To prepare the ground for cabbages, dig well in autumn and add Westland Garden Lime if soil is acidic. Then leave the ground over winter as cabbages require firm soil.
Step 2
Sowing cabbage seeds
Sow your seeds in modules using Gro-Sure Seed and Cutting Compost
Sowing times vary depending on the variety, so it's always a good idea to check the seed packet.
Step 3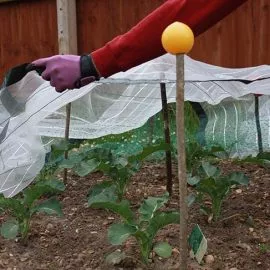 How to plant out cabbages
Cabbages should be planted out at about 5-7 weeks after germination.
A few days before planting out, add a good quality fertiliser to the ground, such as Growmore Fertiliser or Organic Chicken Manure Pellets.
When planting out, use your foot to press the ground around the roots firmly to ensure the seedlings are well anchored.
Water well to reduce the risk of stress. If cold, cover with a cloche to keep them warm.
Treat with Resolva Bug Killer and Eraza slug pellets if required.