Growhouses are perfect for germinating seeds, propagating plants and extending the growing season during the colder months. We want you to get the most out of your growhouse which is why we have developed our new range. From a 4 Tier Compact Growhouse perfect for smaller spaces, to a 4 Tier Extra Wide version and a robust, natural wooden style, we have a wide variety to choose from.
Furthermore, our Grow It Growhouses are unique to any others on the market and here's why…
1. Stability Pockets
Our innovative stability pockets on our growhouses are to keep the structure sturdy and secure against strong winds. Fill your stability pockets with sand, gravel or soil to ensure they keep your growhouse firmly on the ground during unpredictable weather.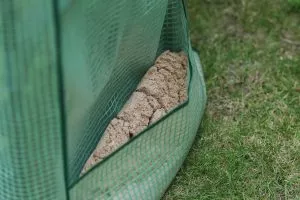 2. Strengthened Shelves
Our new growhouses all have stronger, removable shelves. Grow as many heavy plants, as well as vegetables with confidence, knowing they are sat on sturdy shelving that will not wobble or collapse. Removing the shelves also allows you to grow a variety of different plants of different heights.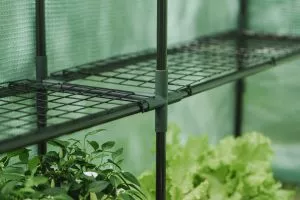 3. E-coated Poles
All of our poles are e-coated, both inside and out to give ultimate protection against rust. You can be sure your growhouse will last season after season with this ultimate coating.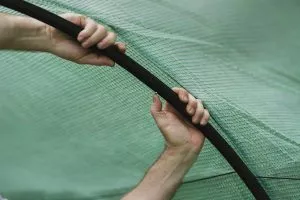 4. Sideways Door
Both of our Walk-In Growhouses with one shelf and two shelf options, each have a sideways door design which means it allows for full or partial ventilation.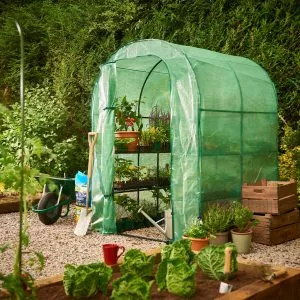 All of our growhouses have UV treated and reinforced covers, designed to last throughout the seasons. They also have velcro ties to easily secure the cover to the frame and buckles to secure the door with ease.
Grow it growhouses can also be assembled easily with the simple push-fit pole connections meaning no tools are required.
See our entire range of growhouses to choose the right growing environment for your plants.