The growing concern around the use of single use plastics inspired the development of our eco-friendly propagation range…Gro-Sure Visiroot.
Gro-Sure Visiroot Propagation
Our Gro-Sure Visiroot products are all made from strong, recycled rPET plastic which can be easily recycled kerbside at home. Alternatively, you can reuse the range season after season.
Not only is our Visiroot propagation eco-friendly, but it will also increase your growing performance for visibly better results. This is because of the transparent material which makes roots visible to the eye. This therefore enables gardeners to easily check the root growth and moisture levels of their seedlings as they grow.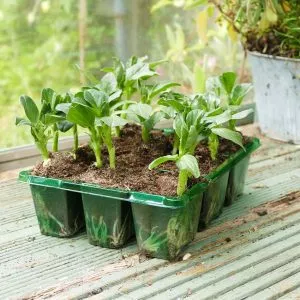 The integrated moisture bridge technology that features on our cell trays and deep root cells ensures even watering and moisture transfer across the cells too.
Gro-Sure Visiroot includes seed trays, cell trays and deep root cells which are ideal for sweet peas and other deep rooted plants. It also includes propagator sets including a Twin Propagator Set, Windowsill Propagator Set and a Deep Root Cell Kit.
Find out more about our Gro-Sure Visiroot propagation or watch our video below;
Eco-Friendly Fibre Pots
Gro-Sure also offers a large offering of bio-degradable certified organic and peat free wood fibre pots. Available as squares or round pots, they are perfect for growing and planting direct into the soil ensuring minimal root disturbance. The range also now has plastic free packaging.
In addition, we also have our Peat Free Compost Discs which are 100% natural coir compost. All you have to do is soak in water to hydrate before planting, place your seed or cutting into each disc and pot up or plant out. Ideal for sowing individual seeds such as tomato, courgette or pumpkin with no root disturbance.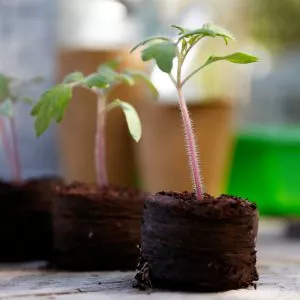 If you are looking to have a more sustainable and eco-friendly growing environment then Gro-Sure has a full range of products to suit.