Choosing the right compost for seeds and young plants is vital for successful growth.
Seedlings are tiny and delicate and therefore need a light compost that they can push through as they emerge from their seed. Anything too heavy will smother the seedlings before they've had chance to surface. This leads to poor germination rates and unhealthy plants.
Compost for Seeds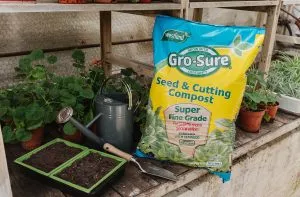 Gro-Sure Seed and Cutting Compost has a unique formulation which ensures the perfect condition for seed germination and to ensure the rapid establishment of strong, healthy seedlings and cuttings for up to 25% more germination.
The formula contains a fine grade vermiculite which is a naturally occurring substance aiding in drainage and aeration. Not only this but also plant extracts that stimulate young seeds and cuttings to support successful growth.
John Innes Range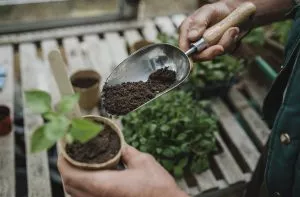 The Westland John Innes range has everything you need to support your plants during their life cycle from seedling to mature plant with various composts for different stages of plant life.
Our John Innes Seed Sowing Compost is one of the best choices you can make for sowing seed and seedlings as it provides a perfectly balanced nutrient supply. It is easy to water, and re-wet, and has a high loam content that acts as a buffer for nutrients. The mix also has added vermiculite, which is a naturally occurring mineral that aids moisture retention as well as insulate seeds against temperature fluctuations and humidity changes.
As your plants start to develop and are ready to prick out, you can plant them in John Innes Young Plants Compost (No.1). This has a higher levels of nutrients to support the first flush of growth.
As the young plants start to grow, they can be potted into John Innes Potting-On Compost (No.2) and finally once they reach a normal size into John Innes Mature Plant Compost (No.3).