New Horizon is the next generation of compost from Westland. Until now, gardeners had to choose between peat-based or peat-free compost. Although compost containing peat can give great results, many gardeners are choosing to be more eco-friendly. Some peat-free composts lack nutrients and don't give desired results. However, through £40m investment and 18 years of research, gardeners no longer need to compromise.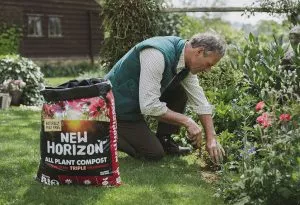 What does it contain?
New Horizon is made with BIO3™, our revolutionary next generation compost substrate that is engineered to outperform traditional composts.
1. OPEN STRUCTURE
Our unique wood fibre West+ creates the optimum structure and air spaces in the compost to deliver the best root growth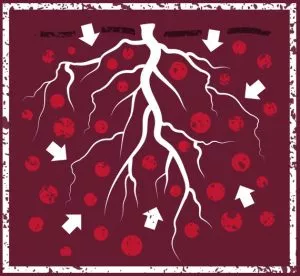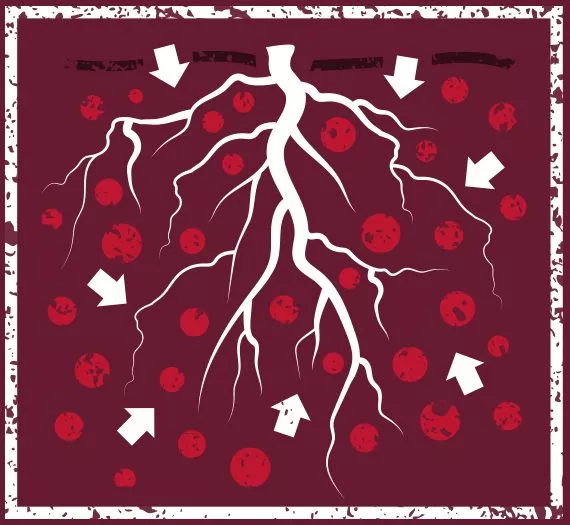 2. ESSENTIAL NUTRIENTS
The natural nutrient-rich fibre in BIO3 locks on to the root as it grows and ensures the fast and effective transfer of natural nutrients to the plant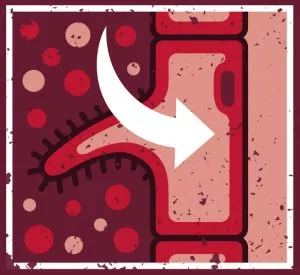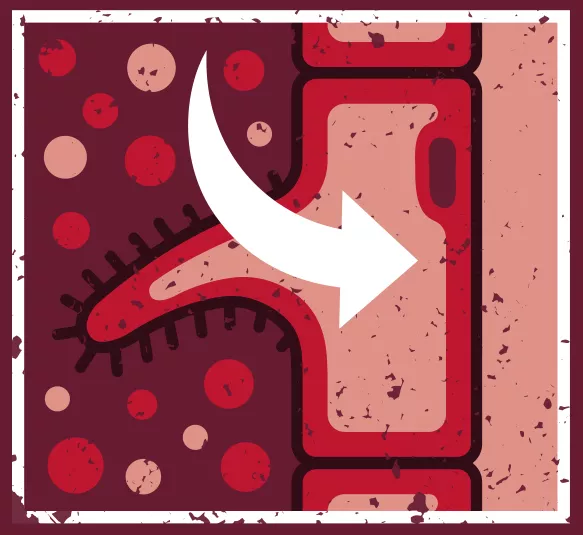 3. WATER MANAGEMENT
Our unique granules in BIO3 absorbs, stores and releases moisture in the compost resulting in the optimum water management for the plant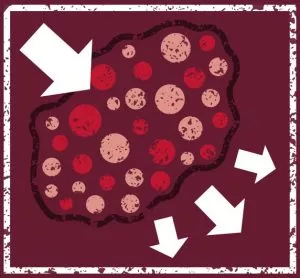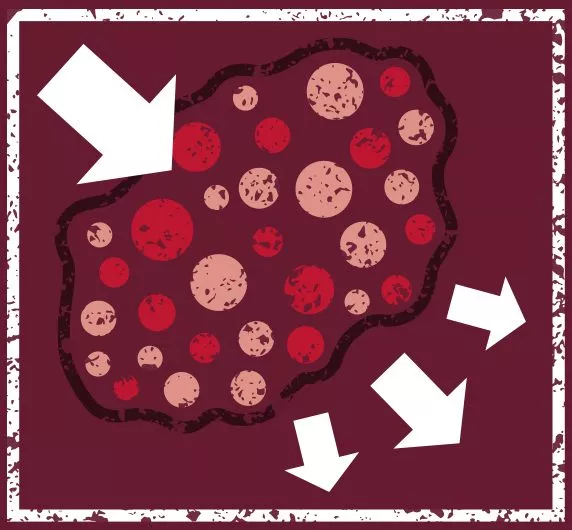 100% PEAT FREE
100% SUSTAINABLE
GUARANTEED RESULTS
Discover the range
New Horizon All Plant Compost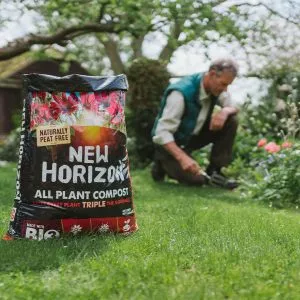 Looking for the ultimate peat-free all rounder for your garden? New Horizon All Plant Compost is a great choice for seedlings, pots, baskets and borders. Specially blended for all types of plants, you'll enjoy beautiful blooms throughout the season in a garden which is 100% natural and sustainable.
New Horizon All Vegetable Compost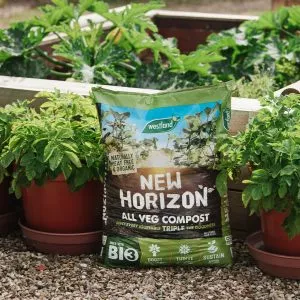 Taking an eco-friendly approach to growing your own? New Horizon All Vegetable Compost gives fruits and vegetables every reason to thrive. You can also combine this compost with top soil to create raised beds and borders for vegetable patches. Whether you own an allotment or simply sow in pots, it'll transform your harvest while looking after the planet.
New Horizon Tomato Planter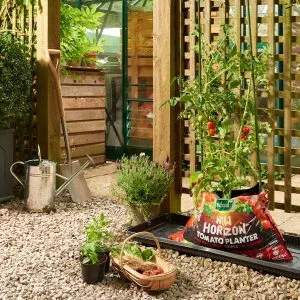 If you want to learn how to grow tomatoes in a way which is 100% sustainable and natural, our New Horizon Tomato Planter is the one for you. The planter is the ideal size for two tomato plants and our new and improved bag ensures easier watering and deeper roots. The planter is also ideal for growing chillies, peppers and cucumbers too!