The Deadfast Indoor Fly Pod attracts and traps flies throughout the home.  Its chemical-free lure draws flies inside for fast and effective control when you need it. A decorative design with hi-contrast openings, the pod hides trapped flies whilst also blending perfectly into the home. Can be freestanding or wall-mounted.
Unique design hides trapped flies
Highly attractive, chemical-free lure to maximise catch
Dual position trap blends into the home – freestanding or wall-mounted
Includes COMMAND® strips
Includes refill
Sizes available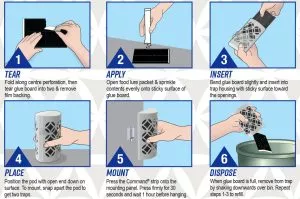 DUAL POSITIONING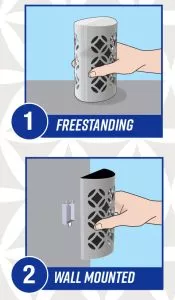 NOTE: Ensure the surface is smooth, clean & dry before application. DO NOT use adhesive application on delicate surfaces, such as unpainted walls, wallpaper or wood furnishings.