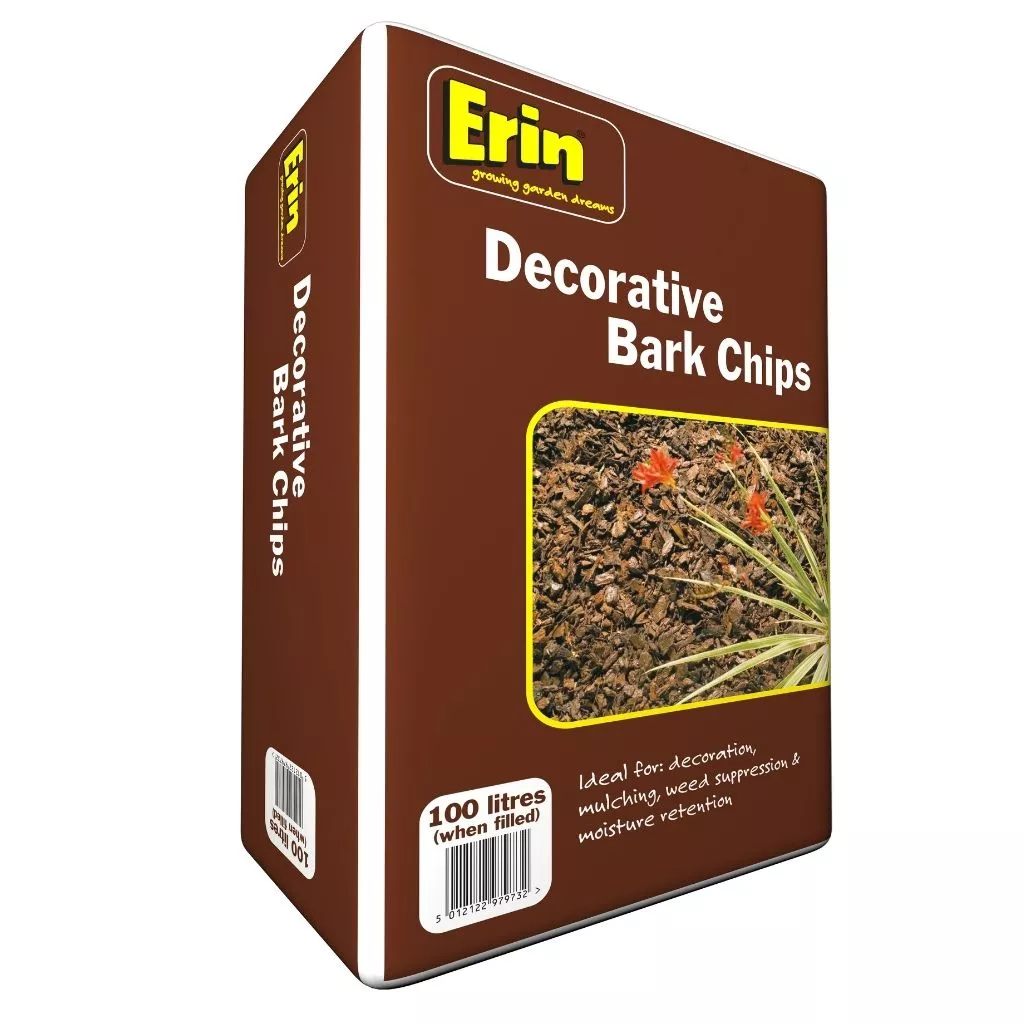 Erin Decorative Bark Chips are specially selected, graded and carefully composted. This makes it ideal for use on all flower and shrub borders as well as pathways. This versatile bark creates a decorative ground cover and will also provide a durable, natural finish throughout the garden.
It is suitable for decoration, as well as mulching, weed suppression and moisture retention.
Effective for weed prevention
Improves soil moisture retention
Protects plant roots
View our full Erin product range here
Sizes available
Use straight from the bag
Prepare the soil thoroughly before planting, incorporating base fertilisers and organic material such as peat or well rotted garden compost
Long term plantings may require a top dressing of a general garden fertiliser, which should be raked in
Coverage
This pack will cover an area of approx. 3.5m2 at a depth of 25mm or 1.8m2 when used at a depth of 50mm
Under normal condition most grades of bark will last approx. two to three years and also may only require a minimum of topping up
Storage
Store product in a cool dry place
Open pack carefully and avoid breathing in dust
Wear gloves when gardening and also wash hands thoroughly after use
Reseal the pack after use
Fungal growth may appear on chipped bark under certain weather conditions. This growth is harmless to plants and will disappear as the bark ages.
In case of any adverse reaction seek medical assistance immediately.