Please note this product has been retired from the range. However, you may still be able to purchase this item online or in store. Should you have any queries or issues with the product please do get in touch.
Please see our new SureCut All Purpose Secateurs
Kent & Stowe Professional Bypass Secateurs with high quality SK5 carbon steel heat treated blades. This ensures a smoother and cleaner cut while also giving good resistance to rust. The secateurs also include a sap grove, wire cutting notch and a blade alignment system. Featuring a dual position catch allowing you to adjust the span of the handles for comfort in use for both smaller and larger hands. Ideal tool for deadheading, cutting and pruning. You might also be interested in these Traditional Bypass Secateurs.
Wire cutting notch to cut wires without dulling the blades
Sap groove to direct sap away from the blade and prevent them from sticking
Rubber cushioned shock absorbers provide smooth working and soft closing
Drop forged aluminum lightweight handles with non-slip comfort grip
Cutting diameter: 20mm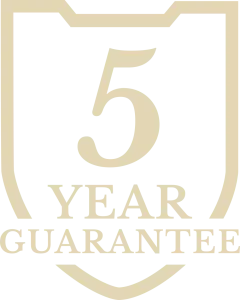 How to care for your tools
How to Use
Tips & Advice
How to maintain and care for your Garden Tools
It is very important to take proper care of your garden tool so that it continues to perform at its peak. Do not leave your tool outside, always store it away after use in a dry environment. Even in dry weather conditions your tools, if left outside, are exposed to moisture from wet grass and dew.
Cleaning and drying your garden tools will keep them in good working order. Always remove all of the soil from your digging tools after each use by washing the dirt off.
Never put your tools away wet. Allow them to dry completely before storing to prevent rusting and handle rot. For all wood handled tools apply a light coating of boiled linseed oil to help prevent the wood from drying out and cracking. If a wooden handle is very dirty, remove as much of the soil as possible with a stiff brush. If you need to use water, gently wet the handle with a damp cloth, making sure that you don't soak the wood, as this may cause the grain to lift and the handle to swell.
Thoroughly clean any tools which have been used for chemical applications. Fertilisers and other chemicals will rapidly corrode any metal.
Use a pair of bypass secateurs to cut green live wood, young and soft woods rather than an anvil style
Bypass Action: These secateurs have 2 sharpened blades that pass over each other to make a clean and precise healthy cut, like a pair of scissors
Suitable for cutting delicate stems, as the bypass action is less likely to cause bruising and damage to the stem
Ideal for deadheading, taking cuttings, pruning and cutting shoots down to the nearest bud
For roses, shrubs and general pruning of green live wood