One of the best things about Christmas has got to be winter walks through the woods when you're all wrapped up. Next time you're out and about, keep your eyes peeled for pinecones, so you can make our pinecone Christmas decoration. Once dried out properly, they're easy to spruce up with spray paint, a bow and ribbon. Check out our simple step-by-step guide below to make this hand-crafted decoration. Watch the full video here, or follow our step-by-step guide below:
To make a pinecone Christmas decoration you will need…
Thick ribbon
Hot glue gun
Thin ribbon
1 pine cone
Metallic spray paint
Step 1
Spray pinecone with metallic paint until well-covered. Be sure to use in a well-ventilated area and put some newspaper down, to protect any surfaces you want to keep clean. Leave to dry.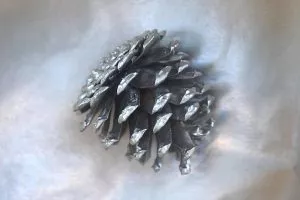 Step 2
Cut 10cm of thin ribbon. Create a hanging loop by securing the two ends. Trim the excess.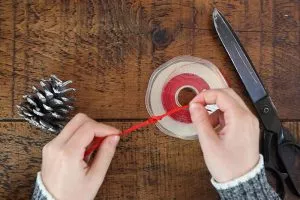 Step 3
Glue the knot on the loop to the base of the pinecone.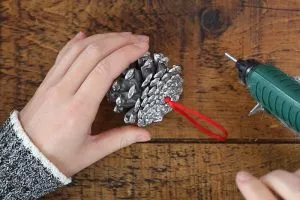 Step 4
Tie a bow using the thicker ribbon. Attach the bow to the base of the pinecone to disguise the knot on the hanging loop.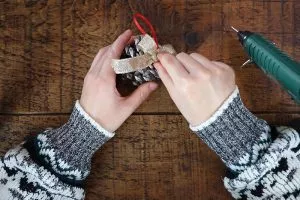 Hang your pine cone Christmas decoration!
Why not check out how to make a star Christmas decoration