When it comes to Christmas decorations, it seems we've moved away from grand baubles and ornaments, opting for decs that feel more authentic. With our 'how to make a star Christmas decoration' guide, you can easily bring the outdoors in. All you'll need are some bits and bobs you probably have laying around, plus some sticks from the garden. Your tree will have an earthy, homemade touch in no time! Watch the full video here, or follow our step-by-step guide below:
To make a star Christmas decoration you will need…
Fine ribbon
Hot glue gun
Scissors
5 twigs
Step 1
Glue two twigs together, slightly crossed over, to create an upside down 'V' shape.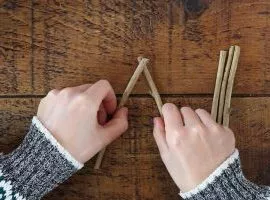 Step 2
Glue the third twig on. Secure from one point of the upside down 'V' to the midway point on the other stick.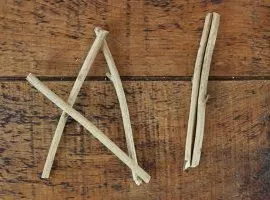 Step 3
Glue the fourth twig horizontally across from the newly-laid point.
Step 4
Then, glue the last twig between the two remaining points.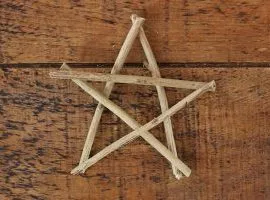 Step 5
Cut 10cm of ribbon and create a hanging loop around the points of one of the stars. Trim excess if necessary.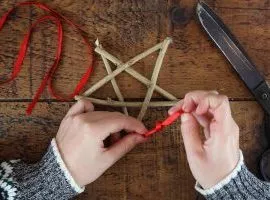 Hang your Christmas star decoration!
Why not check out how to make a twig Christmas tree decoration