Throughout the gardening year, cutting tools are essential for pruning plants and keeping them healthy. There are various types of cutting tools available, including secateurs, pruning shears, loppers, and saws, each designed for specific purposes. While these tools come in different shapes and sizes, they all have one thing in common: the need to be sharp!
Benefits of Sharp Cutting Tools
Sharp cutting tools have many benefits. When pruning plants, it's crucial to ensure that the cuts made are clean and precise. A sharp blade slices smoothly through the plant's tissues, leaving behind a clean, precise cut. These precise cuts allow the plant to heal quicker and more efficiently, reducing the risk of disease and infection. A sharp blade also ensures that the wound created is of the right size, reducing the amount of stress placed on the plant as it heals.
Blunt Tools are Bad for your Plants
On the other hand, dull blades crush and tear the plant's tissues, leaving behind ragged cuts that take longer to heal. When a plant's tissues are crushed and torn, it creates an open wound that's more susceptible to diseases and pests. These wounds can also take longer to heal, which can leave the plant vulnerable to further damage. When pruning with a dull blade, you may need to apply more force to make the cut, which can result in a less precise cut. When having to apply more force, the stems of plants can also become damaged in the process.
In addition to promoting plant health, using sharp cutting tools has several benefits for the gardener. Sharp blades make pruning easier and more efficient, reducing the strain on your hands and wrists. Dull blades, on the other hand, require more force to make cuts, leading to fatigue and discomfort, cutting your gardening time short!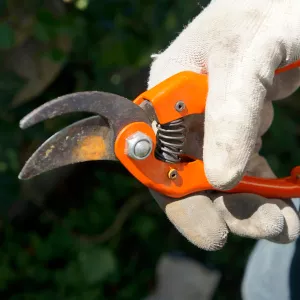 Kent & Stowe Cutting Tools
When it comes to selecting cutting tools, investing in quality equipment with sharp blades is essential. Kent & Stowe cutting tools have been expertly designed with the gardener in mind. Our professional cutting range has many features to ensure your tools remain sharp, such as high quality SK5 carbon steel heat treated blades on secateurs and premium ground carbon steel blades with non-stick PTFE coating for rust resistance and a smoother cut on our range of loppers.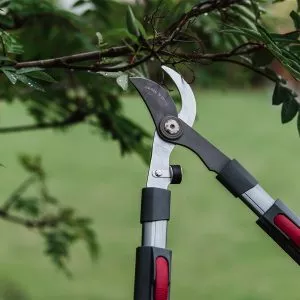 The Sharpest, Hardest Blades
Kent & Stowe Eversharp Secateurs have the sharpest, hardest, anti-rust blades on the market and come with a confident 10 year guarantee.
They also feature:
Cutting edge blade technology
Extraordinary chassis design
Formula 1 plasma coating for incredible hardness
Ultra hard steel  – tested to 4800 rockwells, the average secateurs only 54 rockwells
Harder and 2x sharper than any other blade
6x longer lasting than any other blade
Available in All Purpose Secateurs, Hard Wood Secateurs, Garden Snips and an All Purpose Lite pair of secateurs for those who prefer a lighter tool.
The benefits of sharp cutting tools in gardening are numerous. They promote plant health, make pruning easier and more efficient and reduce strain on gardener's hands. Investing in quality cutting tools with sharp blades is essential for all gardeners to ensure the ongoing health of their plants!