Gro-Sure Visiroot 4 Cell Deep Kit is a new recyclable way to propagate with visibly better results. Designed for Sweet Peas and other deep root seedlings, the deep cells will ensure healthy roots with minimal disturbance. With moisture bridge technology, they will ensure even water and nutrient distribution across the cells. The transparent RPET material will also allow you to check root growth and moisture levels without the need to disturb seedlings.
All of the Visiroot range is recyclable kerbside through home collections.
How to use
Watch our video to find out how to use or read our simple instructions below.
Assemble the individual Deep Cell modules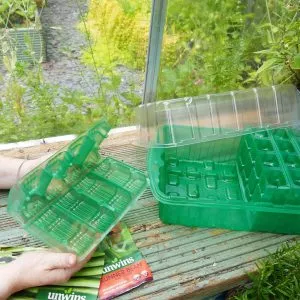 Fill with a quality growing media like Gro-Sure Seed & Cutting Compost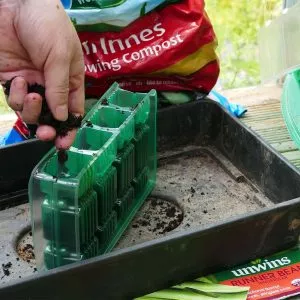 Sow seeds according to individual seed packets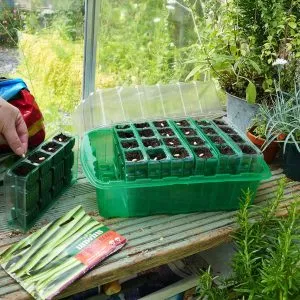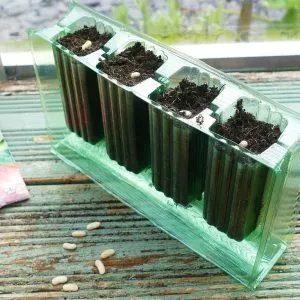 Place the lid in position for germinating seeds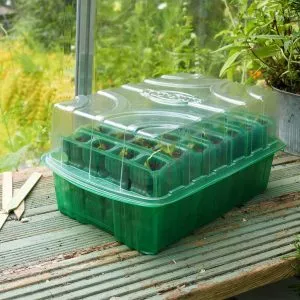 Pop open the module when the plants are ready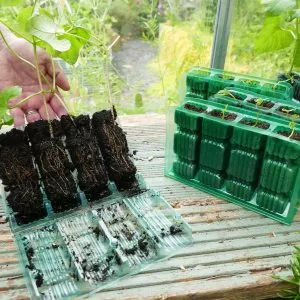 After removing the plants rinse the modules and get ready for repeated use again and again throughout the growing season