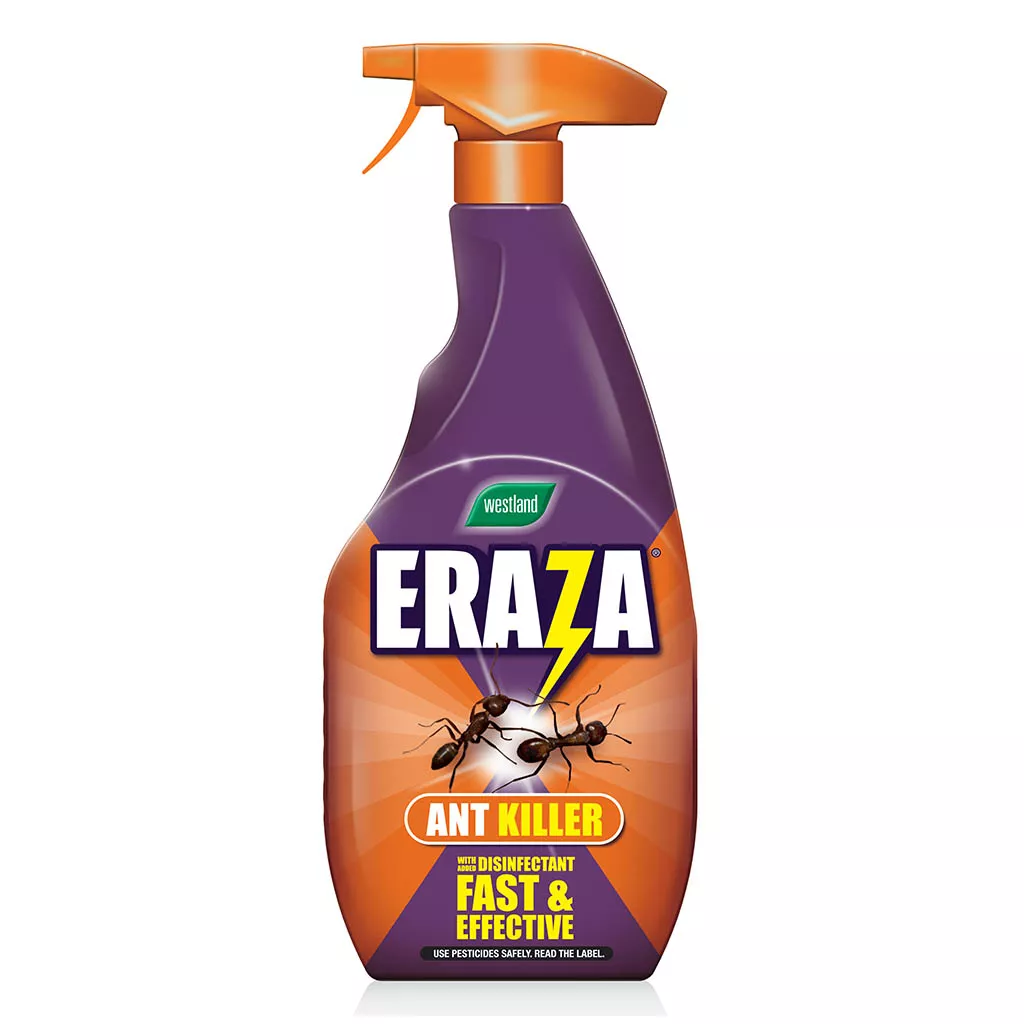 PRODUCT DISCONTINUED: PAGE FOR INFORMATIONAL PURPOSES ONLY.
Eraza Ant Killer is a ready-to-use formula for fast and effective spot control of ants.
Kills on contact
Added disinfectant to clean & sanitise area treated
Use indoors & outdoors
Contains Cypermethrin
Use biocides safely. Always read the label and product information before use
Size 750ml
Product Details
Tips & Advice
Eraza Ant Killer is specially formulated for fast and effective use against ants. It can also be used as an insecticide against flying and crawling insects such as cockroaches, beetles, ticks, fleas, flies, mosquitoes, wasps and moths. Eraza Ant Killer can be used indoors or outdoors.
Directions for use
• Turn the trigger to spray.
• Apply by spraying 25-50ml per square metre of surface. Hold 30cm from surface to be treated and apply.
• Turn the trigger nozzle to the 'OFF' position after use.