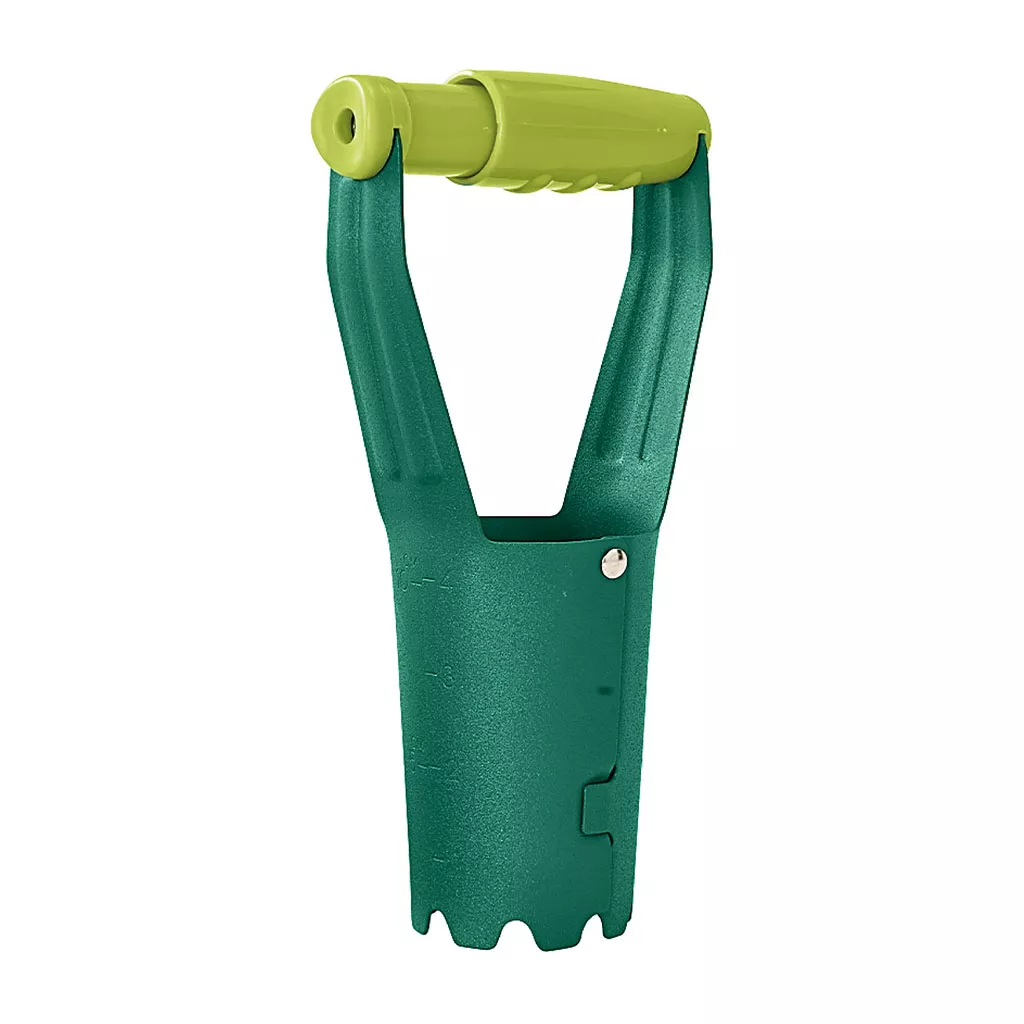 This Gardener's Mate Bulb Planter is a handy tool ideal for planting bulbs, plants and seed potatoes quickly and accurately. You might also be interested in this  Gardener's Mate Digging Spade.
Complete with easy grip handle, simply squeeze to automatically release your plug of soil after planting.
Features a measurement gauge to aid planting depths and plants to a maximum diameter of 6cm.
Made from coated steel to protect from rust
Comfortable, ergonomic handle
Automatic soil release
Embossed depth gauge
Caring for your tools
Tips & Advice
How to maintain and care for your Garden Tools
It is very important to take proper care of your garden tool so that it continues to perform at its peak. Do not leave your tool outside, always store it away after use in a dry environment. Even in dry weather conditions your tools, if left outside, are exposed to moisture from wet grass and dew.
Cleaning and drying your garden tools will keep them in good working order. Always remove all of the soil from your digging tools after each use by washing the dirt off.
Never put your tools away wet. Allow them to dry completely before storing to prevent rusting and handle rot. For all wood handled tools apply a light coating of boiled linseed oil to help prevent the wood from drying out and cracking. If a wooden handle is very dirty, remove as much of the soil as possible with a stiff brush. If you need to use water, gently wet the handle with a damp cloth, making sure that you don't soak the wood, as this may cause the grain to lift and the handle to swell.
Thoroughly clean any tools which have been used for chemical applications. Fertilisers and other chemicals will rapidly corrode any metal.