Coming soon December 2023
SureCut Hard Wood Lite Secateurs cleanly chop through mature, hard and dead wood. The blade is engineered from SK5 carbon steel offering a precise, clean cut every time. The die-cast aluminum handles come with a comfortable BI-material micro hex grip, ensuring exceptional ease of use. These versatile SureCut Hard Wood Secateurs cater to all users, featuring a central lock for both left and right-handed individuals, along with an adjustable hand sizer for a customised fit.
Carbon steel blades for a precise, clean cut every time
Aluminium lightweight body with a BI-material micro hex grip
Use for pruning hard, dead wood
Cutting diameter: 27mm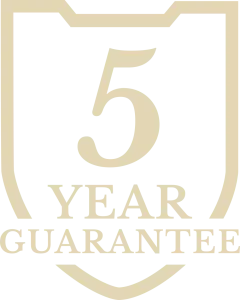 You might also like our SureCut Bypass Secateurs.
How to care for your tools
How to use
Tips & Advice
How to maintain and care for your Garden Tools
It is very important to take proper care of your garden tool so that it continues to perform at its peak. Do not leave your tool outside, always store it away after use in a dry environment. Even in dry weather conditions your tools, if left outside, are exposed to moisture from wet grass and dew.
Cleaning and drying your garden tools will keep them in good working order. Always remove all of the soil from your digging tools after each use by washing the dirt off.
Never put your tools away wet. Allow them to dry completely before storing to prevent rusting and handle rot. For all wood handled tools apply a light coating of boiled linseed oil to help prevent the wood from drying out and cracking. If a wooden handle is very dirty, remove as much of the soil as possible with a stiff brush. If you need to use water, gently wet the handle with a damp cloth, making sure that you don't soak the wood, as this may cause the grain to lift and the handle to swell.
Thoroughly clean any tools which have been used for chemical applications. Fertilisers and other chemicals will rapidly corrode any metal.
Use a pair of anvil secateurs to cut mature hard and dead wood rather than a bypass style because this will crush and bruise live wood stems as well as blunt the blades on your anvil secateurs
Anvil action secateurs have one blade that closes onto a cutting block.  An anvil cut is more powerful than a bypass cut with minimal effort required. Ideal for pruning for mature hard and dead wood
To keep these blades in good condition wipe with an oiled cloth after each use and sharpen when necessary