Our New Horizon Tomato Planter has a naturally peat-free formulation that gives your tomatoes triple the goodness. The planter contains next generation BIO3, a revolutionary peat replacement technology engineered to outperform peat based composts.
Our new and improved bag ensures easier watering and deeper roots, as well as being enriched with tomato feed for the best possible crop of juicy tomatoes. It's the ideal size for two growing tomato plants and is also ideal for growing chillies, peppers, and cucumbers too!
How to use New Horizon Tomato Planter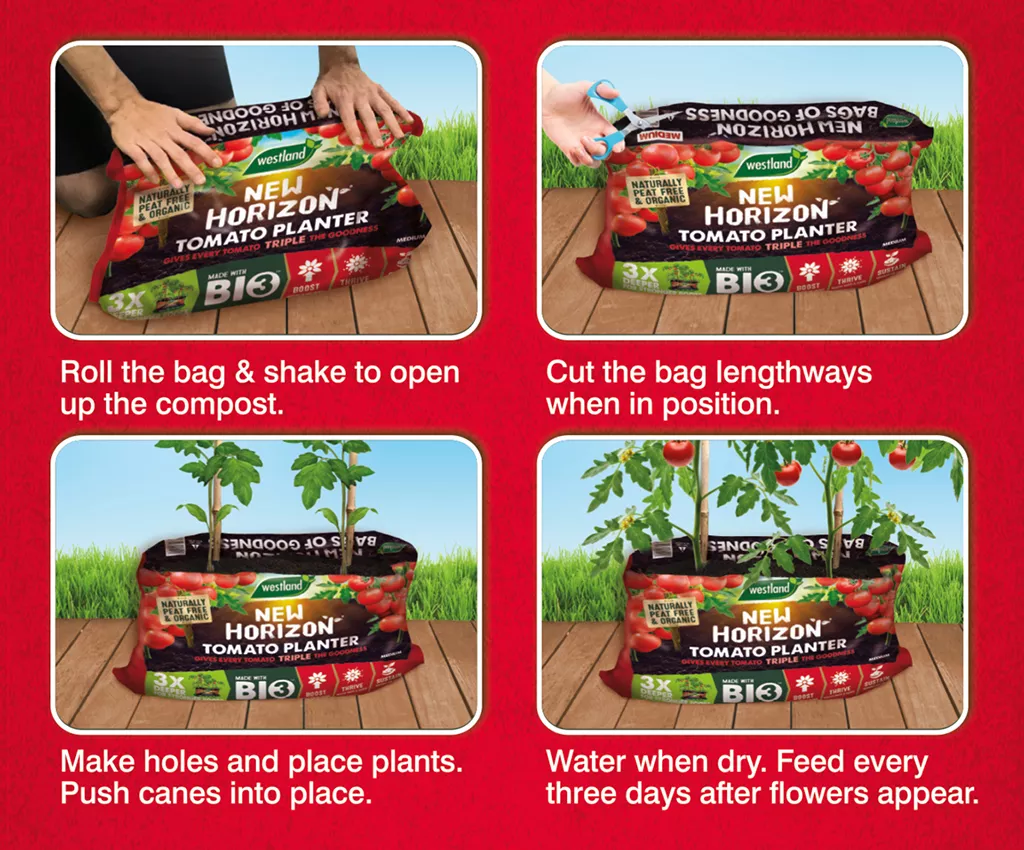 Roll the bag and shake to open up the compost. Pierce drainage holes in the bottom of the bag.
Cut the bag length-ways when in position.
Make holes in the compost and place plants. Push canes into place.
Water when dry. Feed every three days after the first green fruits appear.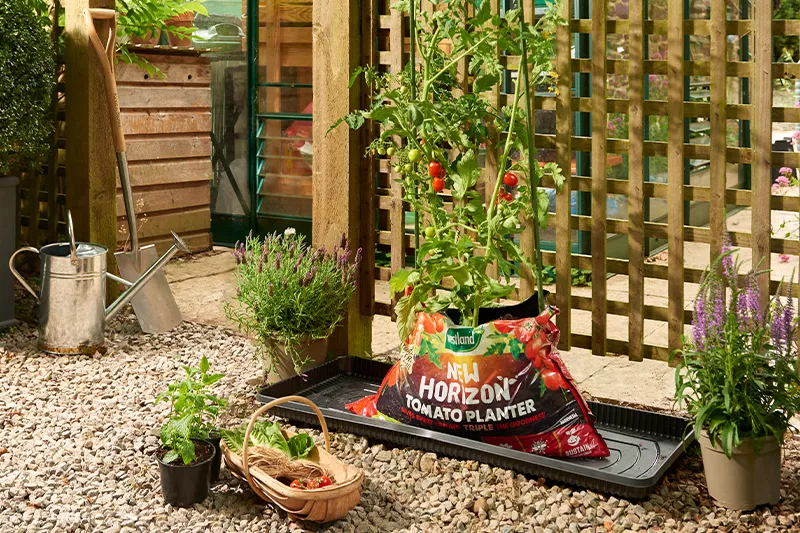 Top tips
Our New Horizon Tomato Planter can be used all year round, from January to December
Use in a well-ventilated place to avoid breathing in dust
Always wear gloves when gardening and wash hands after use
Pierce holes in the bottom of the planter before cutting the top edge and planting out to avoid water logging
Keep compost moist. Water every day in hot weather to prevent drying out. This also helps to prevent Blossom End rot
Use Big Tom Super Tomato Food when the first green fruit appears and re-feed every 3-4 days
Carefully place a cane (or use string and supports) in the compost to support the plant as it grows
Store in a dry frost-free space away from weedkillers and other garden chemicals
Keep planter sealed until it is required for use