PRODUCT DISCONTINUED: PAGE FOR INFORMATIONAL PURPOSES ONLY.
John Innes composts were developed over 50 years ago and are based on a traditional recipe of sterilised loam, peat and horticultural grit with added nutrients.
For strong, healthy ericaceous plants
Feeds for four weeks
Prevents leaf yellowing
Encourages stronger flowers & foliage
Size 30L
Product Details
Tips & Advice
Westland John Innes Ericaceous Compost is specially formulated for acid loving (lime hating) plants. A loam compost, which is a naturally reduced peat mix, is suitable for use with Rhododendron, Camellia, Azalea, Confiers, Magnolias, Acers, Heathers, Pieris, Skimmia, Berberia, Raspberries and Hydrangeas. Westland John Innes Ericaceous Compost is the best choice for acid loving plants.
‌• Contains a carefully balanced nutrient content to suit lime hating plants
‌• Easy to water and re-wet
‌• High loam content acts as a buffer for nutrients
‌• Gives more stability to plant pots and containers
How to use
First, put on a pair of gloves and rework the compost between your hands, so it regains its intended texture. Then your all set.
Taking Cuttings
‌• Using a sharp knife or secateurs, remove a non-flowering shoot approximately 10cm long.
‌• Trim the cutting below the second or third pair of leaves from the top avoiding damage to leaf joints.
‌• Remove the bottom leaves and dip the stem into rooting powder to encourage root development.
‌• Insert the cutting into compost and firm gently.
‌• Place in a warm spot away from direct sunlight until seeds have germinated.
‌• Water and cover with a clear polythene bag to reduce moisture loss.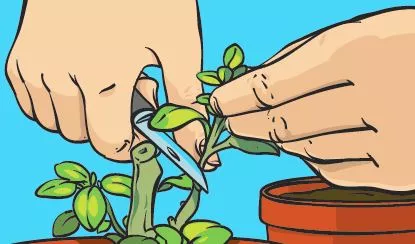 Potting
‌• Water plant well and allow to drain.
‌• Place compost in th ebottom of the new pot.
‌• Gently tap the plant from the old pot and place in the new pot with the root ball just below the rim of the new pot.
‌• Fill around the root ball with compost, gently tapping the pot to fill air spaces. Firm and water.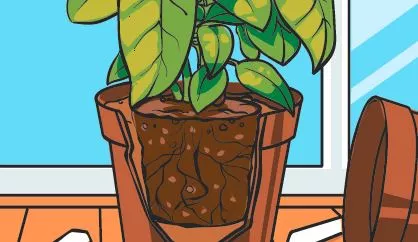 Planting out
‌• Dig a hole approximately twice the diameter of the root ball of the new plant. Place a layer of compost in the bottom.
‌• Place the plant into the hole and back fill around with compost.
‌• Firm compost around the plant using your heel and water well.