Coming soon December 2023
The Kent & Stowe SureCut Single Handed Grass Shears are the perfect tool for precise grass trimming around trees, fences, and posts while also delivering a neat finish along the edges of your lawn. Thanks to their sharp scissor-like action, these shears offer both speed and precision. With a 360° rotating head, they are versatile enough to accommodate both left and right-handed users and allow for cutting in both vertical and horizontal positions. These single-handed grass shears are not limited to grass alone; they can also effectively remove weeds, shape topiary, and maintain perennials with ease.
Scissor action for fast and fine cutting
360° rotating head for ambidextrous use and multi-cutting positions
Lightweight and comfortable
Rubber micro hex handles for extra comfort and grip
Ideal for smaller trimming tasks on your lawn borders
For accurate cutting of grass in difficult to reach areas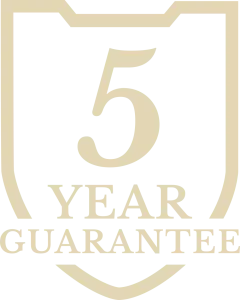 You might also like our SureCut Adjustable Height Lawn Shears
Caring for your tools
How to Use
Tips & Advice
How to maintain and care for your Garden Tools
It is very important to take proper care of your garden tool so that it continues to perform at its peak. Do not leave your tool outside, always store it away after use in a dry environment. Even in dry weather conditions your tools, if left outside, are exposed to moisture from wet grass and dew.
Cleaning and drying your garden tools will keep them in good working order. Always remove all of the soil from your digging tools after each use by washing the dirt off.
Never put your tools away wet. Allow them to dry completely before storing to prevent rusting and handle rot. For all wood handled tools apply a light coating of boiled linseed oil to help prevent the wood from drying out and cracking. If a wooden handle is very dirty, remove as much of the soil as possible with a stiff brush. If you need to use water, gently wet the handle with a damp cloth, making sure that you don't soak the wood, as this may cause the grain to lift and the handle to swell.
Thoroughly clean any tools which have been used for chemical applications. Fertilisers and other chemicals will rapidly corrode any metal.
360° rotating head for ambidextrous use and multi-cutting positions
Ideal for smaller trimming tasks on your lawn borders
For accurate cutting of grass in difficult to reach areas
Use for cutting around trees and posts, for cutting weeds and also for shaping Buxus and perennials