Now that autumn is here, its time to think about the jobs you can do to get your garden prepared for winter and the following spring. In autumn its all about tidying, so that your garden looks neat and tidy throughout winter and so that you get the head start you want for spring.
Lawns
Before the cold weather starts to set in the first job to do in autumn is clearing your lawn of any fallen leaves. Not only does it help to make your lawn look good, but it also allows all the air and nutrients to get to your lawn. Leaves can form a layer that blocks water, air flow and nutrients from getting down to the root system. If the leaves are matted down they can even keep new blades of grass from emerging next spring. We recommend using a spring tine rake such as our Stainless Steel Lawn & Leaf Rake.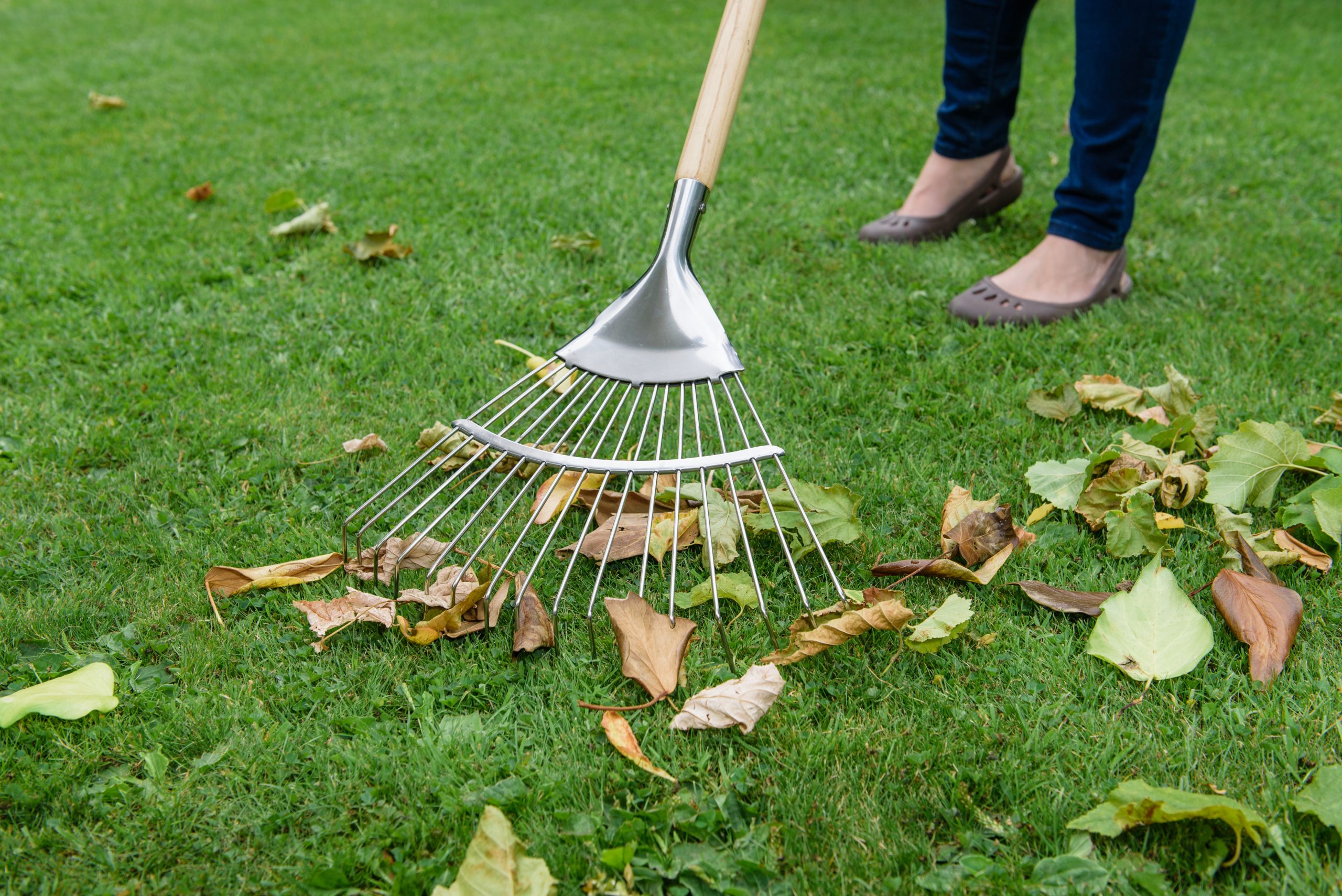 Mow your lawn for the final time. Ensure you set your mower blades higher than you have been using in summer to leave your grass slightly longer for winter. Trim all of the edges to leave them neat and tidy using a lawn edging tool and lawn shears for the perfect finish.
Beds & Borders
It is also worth tidying your beds and borders. Remove any dying leaves and collapsed stems from perennials with secateurs. Then remove any weeds in borders with a long handled hoe and in your beds with a hand hoe.  Finally cover your beds and borders with manure to help insulate plant roots.
Put away any plant supports you have used in summer. Cut down annual climbers and remove any dead stems and foliage from the supports. Wash off any soil and treat them to store over winter. If you find that you require new supports ensure you select the best ones for the type of plants you would like to support or a simple bamboo cane.
Pruning
Clear away any of your spent plants to ensure they do not host pest and disease. Continue to deadhead any flowering plants, especially roses with a sharp pair of secateurs as they can continue to bloom for another month or two.
Finally, don't forget to purchase your winter bedding plants early and plant them up so they are well bed in before winter arrives.