In this article, we'll show you how to get season long flowering in your containers. It's important to give your flowers the best possible start in life, as this will keep them looking their best throughout summer and into early autumn.
Westland Container & Basket Planting Mix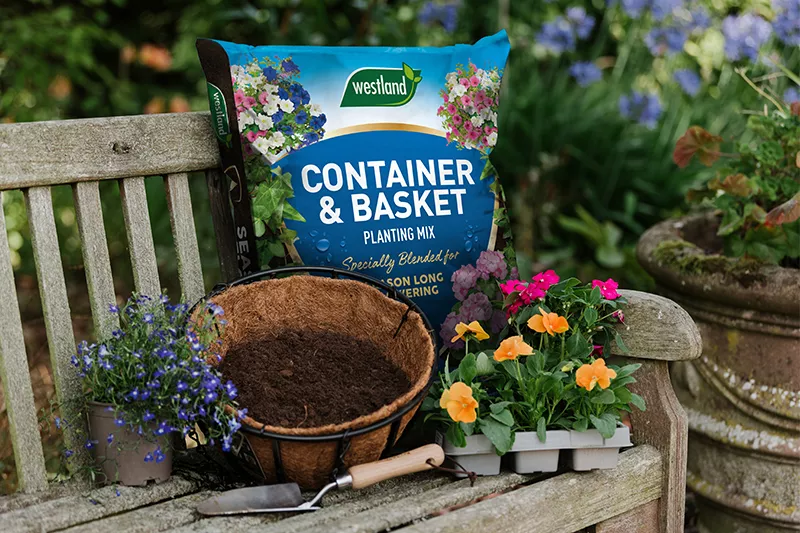 Our Container & Basket Planting Mix has been specially tailored for containers and baskets and supports season long flowering. The benefit lies in its water retaining granules, which protects your plants from under-watering and helps keep them vibrant. Enriched with a 6-month slow release feed, you'll see more flowers and foliage, as it nourished from the inside out.
How to plant up hanging baskets and containers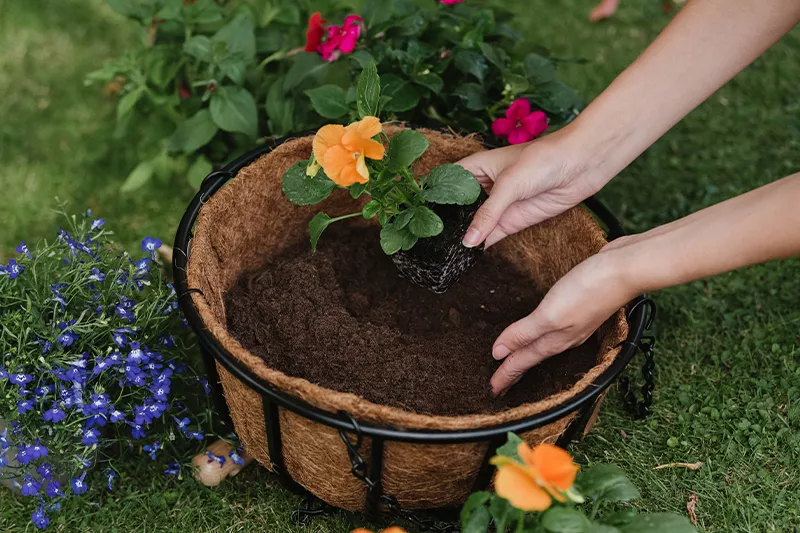 Firstly, choose a suitable container or basket with drainage holes and fill with our Westland Container & Basket Planting Mix.
Next, pop your plants out of their container and position them on top of your Westland Container & Basket Planting Mix. Now arrange them how you like! It's said that plants have 'faces' so make sure the best of each plant is facing forward.
Now, thoroughly water the plants. Gentry tap the pot to loosen the plants and shake off any loose compost.
Dig down to the required depth. Position upright plants in the middle of your container or basket, with trailing plants around the edge.
Finally, fill in any gaps with compost, firm down and water well.
What's the secret to season long flowering?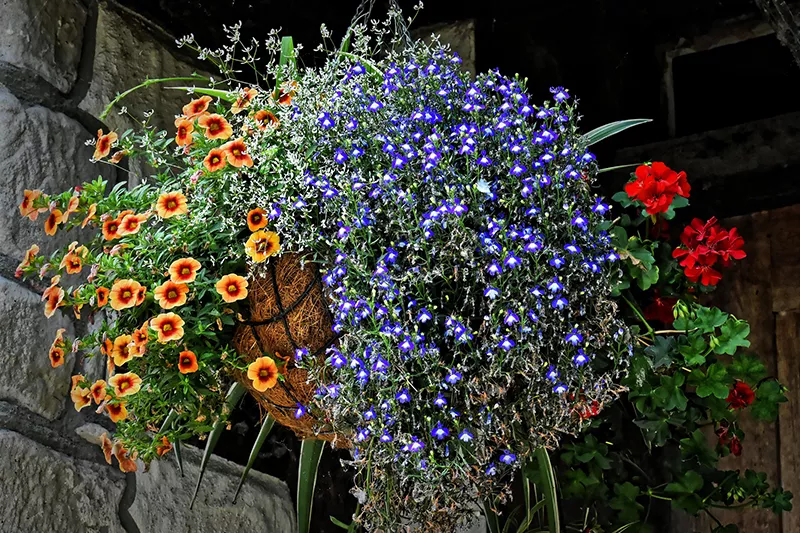 The secret to season long flowering lies in our 6 month slow release feed. This supports prolonged flowering and healthy plant growth. Our water retaining granules reduces plant stress from under or over-watering and maintains water stores. The granules have the capacity to hold 400x its water weight, so reduces the need for frequent watering. The planting also mix contains our unique West+® formula in which these natural fibres guarantee stronger roots. Expect to see vibrant, long lasting blooms, hydrated soil and bigger flowers.