Feeding plants throughout the growing season holds the key to bumper displays of flowers and abundant harvests of fruit and vegetables. Feeding plants in spring is especially important as it replenishes nutrients that have been washed away by winter rain. By stocking up on plant food now, you'll have all the ingredients to hand for a garden to be proud of this summer.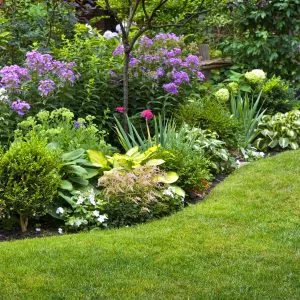 It's all about the NPK
Understanding NPK ratios printed on packets holds the key to choosing the right plant food. N represents nitrogen which promotes fresh, leafy growth. P stands for phosphorus which helps shoots and roots to develop. K is for potassium – the magic ingredient that boosts flowering and encourages an abundance of fruit. A 'balanced feed' contains equal proportions of N, P and K, encouraging growth, flowering, cropping as well as root development.
Get 4x more blooms* with Boost
A general-purpose liquid feed is vital for brilliant displays of flowers and an abundance of fruit and veg. Feeding plants with Westland Boost All Purpose Liquid Plant Feed comes with the promise of four times more blooms* and superior harvests.
Boost is the first feed that has been tailored to perform with both peat-free and peat-based compost. The bottle features an easy-to-use, accurate dosing system for hassle-free feeding. Boost maximises water absorption and is suitable for all ornamental plants, as well as ericaceous plants and fruit/vegetables. This means it minimises surface run-off while reducing leaching from the bottom of pots. Not only does it ensure that the goodness is available for roots to absorb, but this clever technology makes watering faster and more effective. Feed every time you water while plants are actively growing – that's from March until September
*Bedding plants versus unfed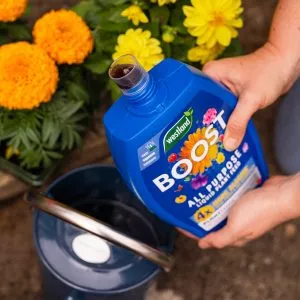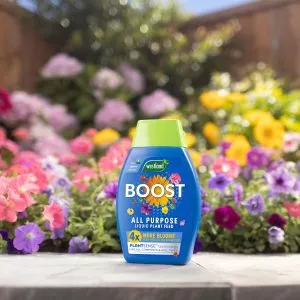 Get 3x more tomatoes* with Big Tom
Tomatoes are the nation's favourite home-grown edible and a single plant can reward with hundreds of fruits over a season if fed generously. Begin feeding greenhouse tomatoes when the first truss of fruit has set, but for outdoor crops wait until the second truss has set. Westland Big Tom Super Tomato Food features a new easy-squeeze measuring doser that makes feeding a breeze. It comes with the promise of three times more tomatoes* – and fruits will be bigger and tastier, too!
Big Tom is enriched with extra magnesium and iron to support plant health, while the feed is rich in seaweed to encourage healthy root growth. Big Tom's PlantSense technology provides the optimum amount of nutrients, while a water management system makes it easier and faster to water. This prevents run-off and helps to avoid problems caused by irregular watering, such as blossom end rot and split fruit. The formulation has been honed for peat-free growing bags and planters, ensuring it works in harmony with eco-friendly compost.
*By weight vs. unfed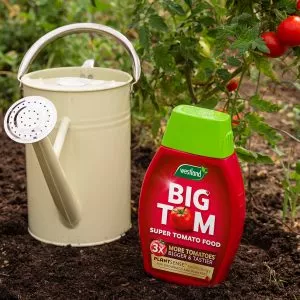 Food for ericaceous plants
Plants that need acidic soil conditions such as azaleas, rhododendrons, blueberries, and camellias thrive if treated to an ericaceous plant feed. Westland Ericaceous High Performance Liquid Plant Food is rich in potassium for longer-lasting, more fragrant blooms. It is also rich in magnesium which holds the key to greener and glossier foliage. Iron helps to nourish plants while the formulation is enriched with seaweed for stronger plants. This combination of essential nutrients results in healthy plants that boast greater resilience to disease. This is as long as plants are fed every seven to 14 days from the end of spring until late summer.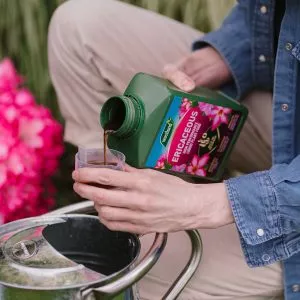 General-purpose plant food
Generations of gardeners have put their faith in Growmore. Growmore is a balanced fertiliser that delivers equal proportions of all three major plant nutrients – nitrogen, phosphorous and potassium. Westland Growmore is the ultimate general-purpose feed, with its balance of nutrients stimulating growth in all parts of a plant. This then results in superb flowers and crops, as well as healthy foliage and strong root systems. You can use Growmore as a top-dressing (sprinkle onto the soil surface) around shrubs, fruit, flowers and trees, or work into soil when preparing veg plots and allotments ahead of planting. For best results, apply every four to six weeks from the start of the growing season until October.
Natural plant food
Searching for a natural feed that'll boost your garden's health? Look no further than Westland Blood, Fish and Bone, the key to bolstering soil fertility. This classic formulation contains all three essential nutrients – nitrogen, phosphorous and potassium. But it is high in phosphorous, stimulating strong, healthy root growth, increasing crop yield. Fish, Blood and Bone is most effective when the granules are worked into the soil around flowers, vegetables, trees and shrubs. Apply every four to six weeks from spring until October.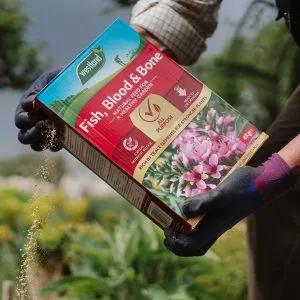 Feeding the nation's favourite flower
The rose has consistently been voted the nation's favourite flower. Nothing says summer is finally here like the sight and scent of roses bursting into bloom. To ensure that your roses put on fine displays of vibrant flowers, feed every seven to 14 days with Westland Rose High Performance Liquid Plant Food. Feed from March through to August. Not only does the tailored feed provide all nutrients that roses need to flourish – whether they're growing in containers or the ground – but it builds disease resistance for stronger, healthier plants. Well-fed roses will display greener and glossier foliage, as well as longer-lasting and more fragrant flowers that fill the air with perfume on summer days. The formulation is rich in organic matter, which helps to improve soil structure, too.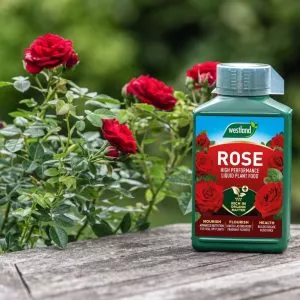 Lawns need feeding too
Your grass is a plant and needs plant food too! If your lawn is looking in a sorry state after the ravages of winter, Westland Aftercut All In One Lawn Feed, Weed & Moss Killer will have it looking ship-shape in just one week! This triple-action lawn treatment greens and feeds tired turf. It will also rid swards of unsightly infestations of moss, while banishing 12 types of weed, including dandelion, creeping buttercup and daisy. Gardeners will enjoy a greener lawn while the treatment also boosts root systems. This makes the grass more resilient to stress. By delivering a balanced amount of nitrogen, lawns become thicker and need less mowing. For a lush lawn to be proud of, apply once in spring and again in summer.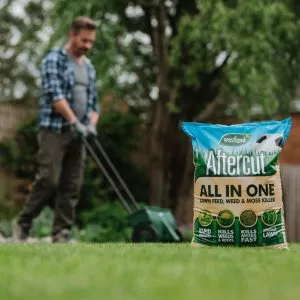 Plant food for indoor plants
Houseplants will reward you with beautiful flowers and foliage if they're fed frequently during the growing season. Now that spring is here, step-up feeding, using Westland Houseplant Feed every second watering until the end of summer. This concentrate feed has an easy-measure doser, ensuring that the correct amount of goodness delivers every time. It'll keep leaves a rich shade of green, while seaweed encourages healthier growth. Potassium stimulates flowering plants into putting on displays of longer-lasting blooms.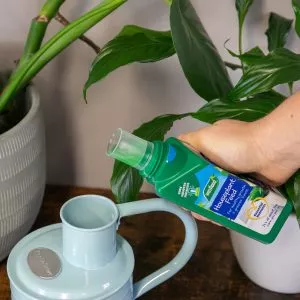 Cacti and succulents are among the toughest of indoor plants but a specialist feed can make displays even better. Westland Cacti & Succulent Feed has been specially formulated to encourage strong, healthy growth with superior disease tolerance and better flowering. Supplied as a concentrate, bottles feature an easy-measure doser. Simply feed every second watering when plants are actively growing from spring until late summer.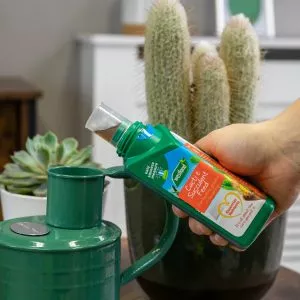 Nurturing bonsai is a fascinating hobby and miniature trees will be even more impressive if they're fed regularly during the growing season. Throughout spring and summer, liquid feed every second watering with Westland Bonsai Feed. This custom blend of essential nutrients helps bonsai to stay healthy and develop rich, green leaf colours and strong roots. Bottles of concentrate come with an easy-to-use doser, making feeding simple.