BIO3 is Westland's next generation peat replacement technology. It is a revolutionary new compost formulation that our New Horizon peat free compost is made from. This formulation is engineered to out perform all peat-based blends.
The BIO3 formulation consists in three parts:
BIOFIBRE
Biofibre is a totally natural nutrient rich fibre. It locks on to the root as it grows and therefore ensures a fast, effective transfer of nutrients as well as moisture into the plant.
WEST+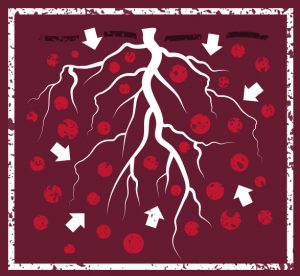 West+ creates the optimum structure and air spaces in the compost to deliver the very best root growth.
COIR+
Westland's unique Coir acts like a sponge. It stores and releases moisture and nutrients for longer.
New Horizon Peat Free Compost
New Horizon is a naturally peat-free formulation. It's specially created to be the perfect compost for all plants by providing triple the goodness.
BOOST
Starts nourishing the plant immediately.
THRIVE
The open structure and Micro-Nutrients combine for total plant health.
SUSTAIN
Rich in goodness to feed your plants for longer.
New Horizon is the next generation of growing media with growing performance, effectively competing with peat-based products. Therefore offering a truly high-quality and also sustainable peat-free alternative.
100% PEAT FREE – 100% SUSTAINABLE – GUARANTEED RESULTS
The New Horizon range includes New Horizon All Vegetable Compost New Horizon All Plant Compost and New Horizon Tomato Planter