So why choose Flopro as your watering brand? – Leak free watering
Flopro is strong, UV resistant and uses the best materials available. Made in Europe our range of watering products includes everything from hose reels to spray guns, sprinklers and connectors to automatic watering. Everything we do is designed with gardeners in mind. Though our products are not just about watering the garden. They are also fantastic for cleaning and family fun, such as filling a paddling pool.
Whichever range you choose, you will have a choice of a variety of sprinklers, hose lengths and types of spray patterns. Our products are 100% compatible to what you already have at home, meaning you dont need to buy a whole new system.
The most important thing that if you choose Flopro – you will achieve leak free watering!
Flopro watering products have number of unique and superior features:
Stylish and robust hose carts and reels
Our range of hose reels and carts are suitable for all watering tasks. From our light and handy Classic Hose Reel to a range of cart systems there is a hosepipe storage solution to suit every type of garden.
All of our reels are carts come ready to use. This is unique to Flopro and means that you won't ever have to cut off hosepipe to make you cart to tap connection. We give you this for free!
Flopro carts are easy to transport and store. They are rust resistant and have comfort grip handles. The reels and carts have all been designed to make sure your hosepipe will not twist or kink when winding back in.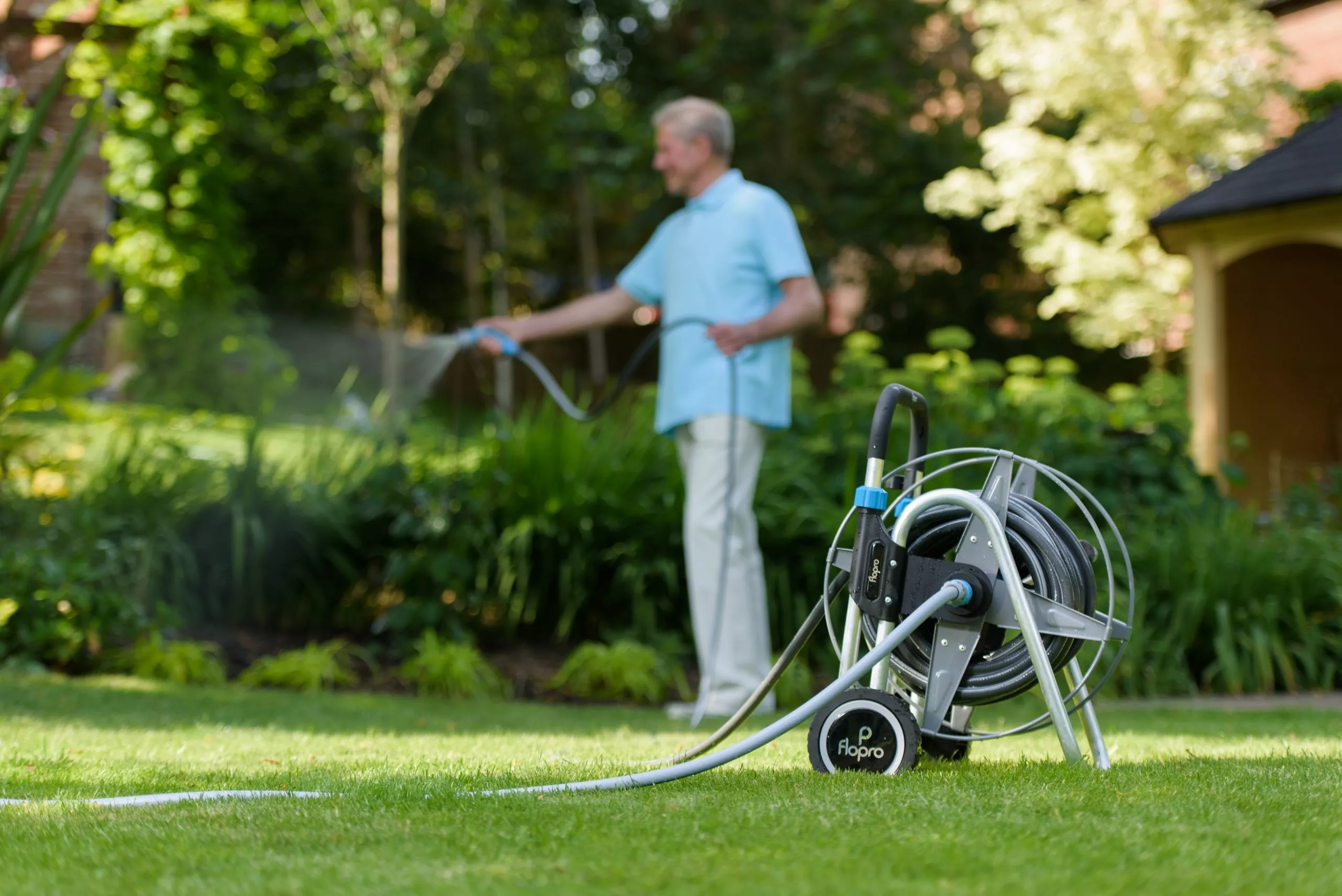 Superior grip connectors
Our Flopro Supergrip connectors have something unique called super grip functionality. They have an extended clench mechanism which is much longer than usual. This ensures that our connectors will not burst off in use and gives you a permanent hose connection.
Light and ergonomic spray guns
All of our spray guns have been ergonomically designed using a rubberised material to ensure comfort and longevity in use. They also benefit from single hand flow control, which is easily operated with your thumb. The weight, shape and thumb control all allow for an easy to use experience. Furthermore, if you suffer with repetitive strain injury or arthritis these spray guns are perfect for long usage times.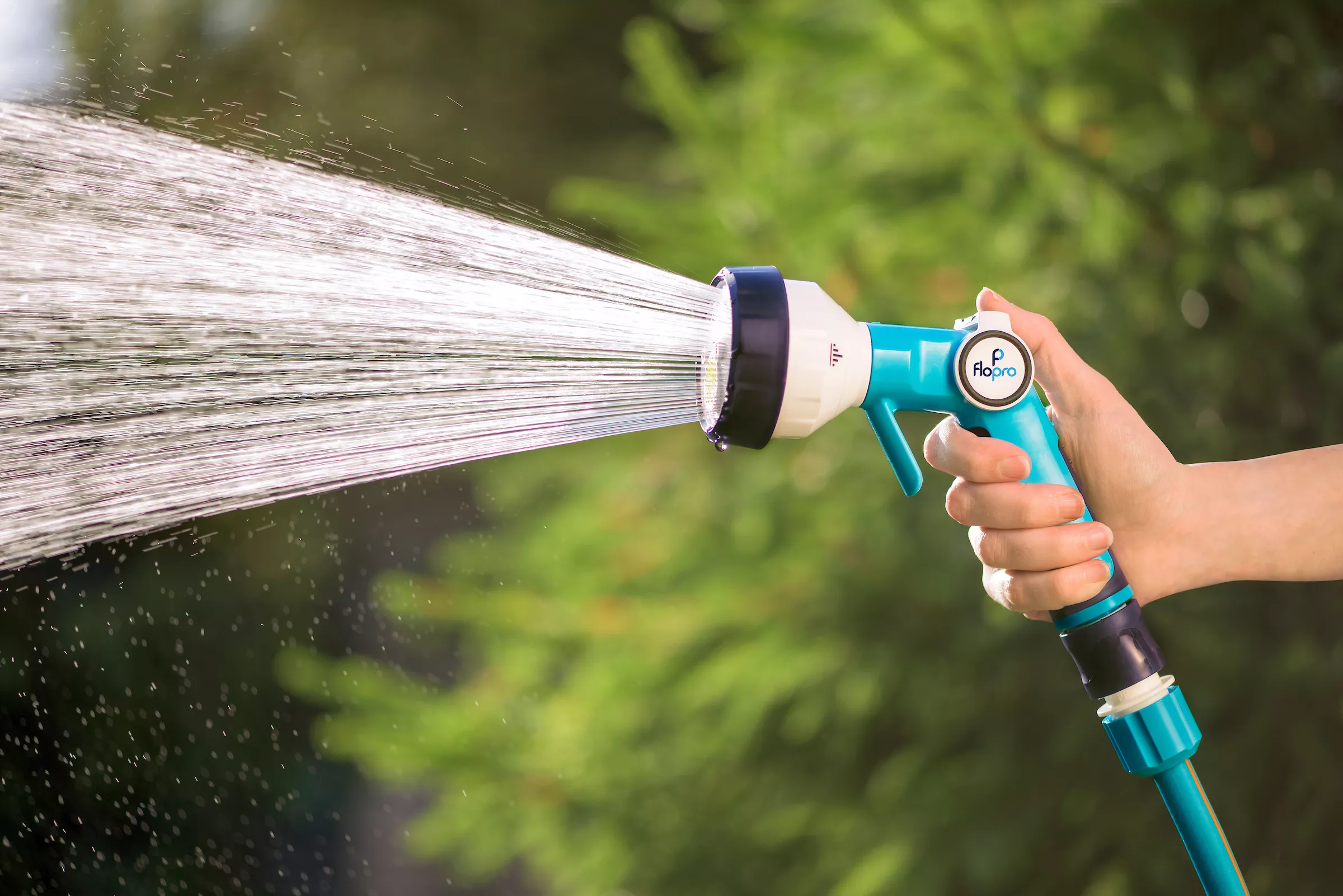 Strong and flexible hosepipe
The Flopro range consists of 2 hose types: 4, and 6 layer hoses. The more layers you chose the stronger the hosepipe is. Though it is important that the hose is not just strong, that it is flexible also. Our hoses are ultra-flexible, ensuring they will not twist or kink in use.
All of our hoses UV resistant and algae resistant, and resilient to temperatures from -10 degrees to +50 degrees. They can also withstand pressure up to 36bar.
Flopro hoses come in lengths of 15m, 30m and 50m and are available in our standard range or 30m in our professional range.
Our Flopro hosepipes have four layers for durability and are more resistant to kinks and twists. Our Flopro Professional  hosepipe has six layers – our strongest yet. This includes Tricot reinforced ATS ™ mesh, which also makes them crush proof.