Here you will find our Flopro Lawn Care Tips & Advice
Flopro Lawn Care
Our tips and advice to keep your lawn in top condition is easy with Flopro watering. Following a lawn care programme is important to achieve green and lush results. Its is vital to keep your lawn well fed and well-watered. The best way to do this is with a lawn sprinkler rather than by hand.
Flopro sprinklers can water a variety of lawn shapes and sizes. Whether you have a square, rectangular or round lawn and whether it is long or wide – we have a sprinkler to suit.

There are several factors to consider when purchasing a sprinkler:
Coverage area
Please ensure you choose a sprinkler based on the area size you wish to water. Our sprinkler range can water from 79m² up to 203m²
A good way to find the size of your lawn is by counting your steps. One large step is approximately one meter.
Walk across the width and the length of your lawn and count your steps
Write down how many steps you took for the width and how many for the length
Then multiply them together to get an estimated square meter size
Shape
A Flopro tip is that its important to look at the shape of your lawn when selecting the shape of the sprinkler. Our sprinklers have been designed to provide an even coverage. Round rotating sprinklers give a circle shape coverage. While our rectangular sled base sprinklers oscillate to water a rectangle shape area.
Adjustable settings
Some of our sprinklers have adjustable water direction and flow available. This allows you to water the specific parts of your lawn or garden that you want rather than over spray.
Simply move the adjusters closer together or further apart to change the flow direction.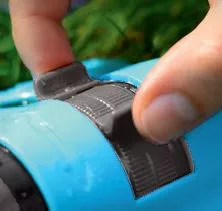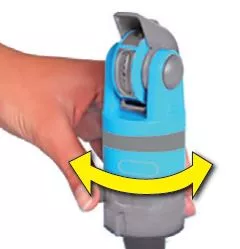 Maintenance
To keep your sprinkler working perfectly we advise that you clean the spray outlet nozzles with our handy nozzle tool.  Simply unscrew the tool from your rectangular sprinkler and insert into each nozzle.
It is always worth ensuring the filter is also clean. This will ensure a longer life for your sprinkler.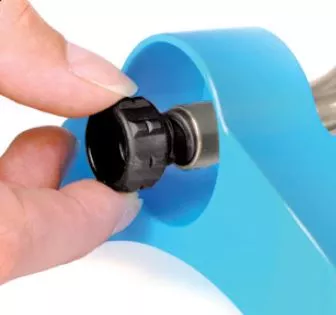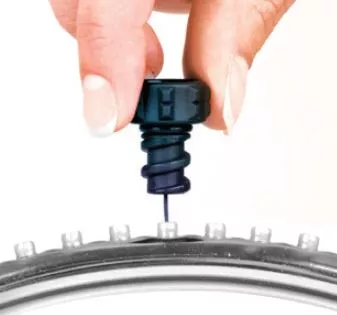 For small to medium size gardens up to 200m²
For medium gardens up to 300m²
For large gardens over 300m²
Read our other tips
Please remember when using a Flopro sprinkler please ensure you do not waste water. Please do not use during a hosepipe ban.